Android
Today at Google I/O 2018, Google announced several new Android P features that will see adoption in the newest Beta released today. We've first covered a few of P's new features in our first developer preview coverage back in March. Adaptive Battery Adaptive battery is a new application wakeup management framework that is aimed at improving idle battery life through limiting application wakeups. The mechanism creates application standby "buckets" in which it groups applications based on usage history of the given user. Often used applications will be put in the highest priority buckets which isn't limited in terms of background usage. Lower tiers of buckets further limit the rate at which applications are allowed to wake up through jobs, alarms or network activity. Google states that...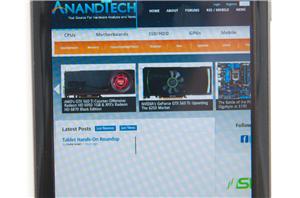 It's been 22 days since we saw the Tegra 2 packing LG Optimus 2X at CES, and just moments ago the device arrived at our doorsteps ready for a...
28
by Brian Klug on 1/27/2011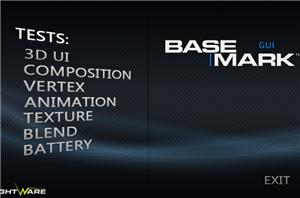 Rightware, makers of MobileMark, BrowserMark, and other mobile benchmarking tools recently launched a new 3D benchmark for mobile devices named BaseMark GUI. BaseMark joins our growing suite of smartphone...
20
by Brian Klug on 1/11/2011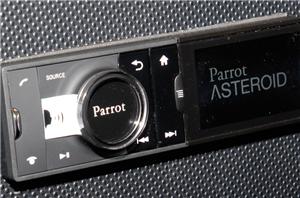 We're going to be touring pre-CES and CES show floors looking for interesting things to make note of, and already found something that piqued our attention. While walking around...
27
by Brian Klug on 1/5/2011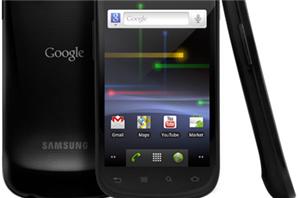 As expected, today Google announced Android 2.3 Gingerbread and the Nexus S. Android 2.3 is the latest iteration of Google's popular smartphone platform, and includes a number of immediately...
45
by Brian Klug on 12/6/2010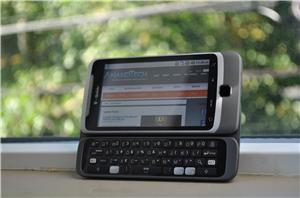 T-Mobile's G2, the long awaited successor to the G1, is finally here. This is a pretty big launch for T-Mobile, probably the biggest since the original G1. The G2...
60
by Vivek Gowri on 10/7/2010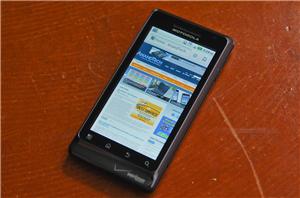 The launch of the first Motorola Droid was a watershed moment for the Android platform and Motorola alike. The original Droid's masculine and modern industrial design showed the world...
39
by Brian Klug on 9/19/2010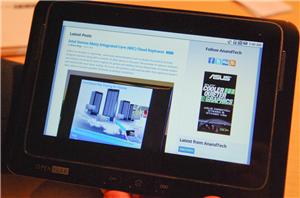 In IDF's technology showcase, we got a chance to catch up with OpenPeak, makers of the OpenTablet 7, a 7" Android tablet running atop the Moorestown Atom Z6xx SoC...
8
by Brian Klug on 9/14/2010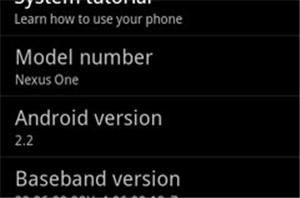 Since last year, the Android platform has seen a string of sugary, feature-filled updates starting with Cupcake (v1.5), followed by Donut (v1.6) and finally Éclair (v2.0/2.1) in November 2009...
58
by Saumitra Bhagwat on 6/23/2010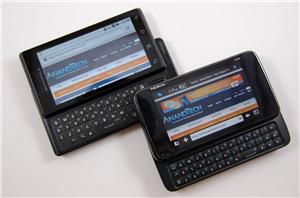 We've been playing around with two OMAP 3430 based phones for a while now - the Nokia N900 and Motorola Droid. Though they aren't the newest smartphones to come...
69
by Brian Klug on 6/10/2010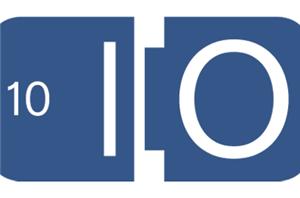 The 2010 Google I/O Developer Conference concluded last week in San Francisco. Of the multitude of announcements made, there were three important developments from a consumer perspective. These include Announcement...
22
by Ganesh T S on 5/28/2010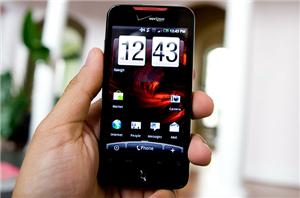 I'm very proud of companies like ASUS and HTC. These aren't your tradtional consumer electronics companies. They have their roots in the OEM business, working hard but for very...
59
by Anand Lal Shimpi on 5/10/2010