AMOLED
HP plans to release a revamped version of its current-generation Spectre x360 15 convertible laptop with a 15.6-inch AMOLED display this year, the company has revealed ahead of CES. The inclusion of an OLED display makes this a very notable occurrence, as the the laptop will be the latest and largest of a small handful of devices released over the past few years to get such a display. It goes without saying that the display is among the key hardware components in any laptop, and plays a significant part in determining the overall experience with the device. By using an AMOLED panel instead of a traditional high-quality IPS-based one, HP's top-of-the-range Spectre x360 15 will be able to offer very bright and accurate colors (covers...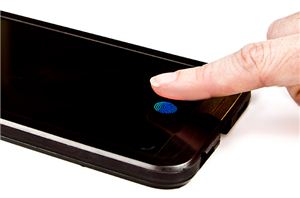 Synaptics this week introduced its first Clear ID FS9500 in-display optical sensor that can be installed under the surface of an OLED screen. The fingerprint reader works faster than...
39
by Anton Shilov on 12/14/2017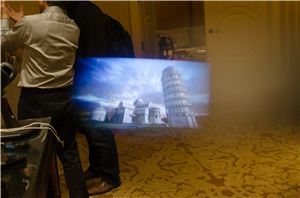 If you've never heard of Kopin before, you're probably like most people. Going into CES I had no idea what Kopin was, but it turns out that they're actually...
5
by Joshua Ho on 1/6/2017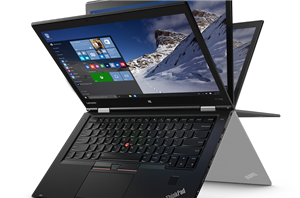 The ThinkPad Yoga has been around for some time, as a business focused version of the Yoga family, but Lenovo is launching the X1 Yoga today which takes the...
49
by Brett Howse on 1/3/2016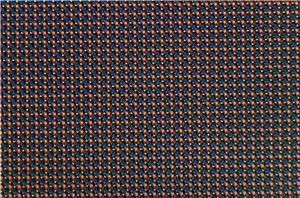 Over the last few years we've been repeatedly reporting how Samsung was able to improve AMOLED power efficiency by employing better emitter materials on each new device generation. This...
73
by Andrei Frumusanu on 6/23/2015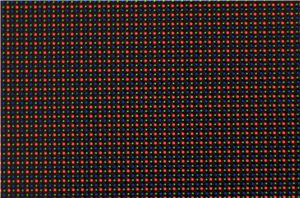 While we generally avoid going into deep detail when it comes to our display testing, in light of statements that seemingly contradict our testing it becomes important to contextualize...
85
by Joshua Ho & Brandon Chester on 12/22/2014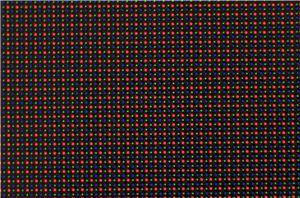 While it was easy to make an educated guess that the Galaxy S5 LTE-A Broadband had a PenTile subpixel layout to support the higher pixel density, I didn't get...
21
by Joshua Ho on 8/29/2014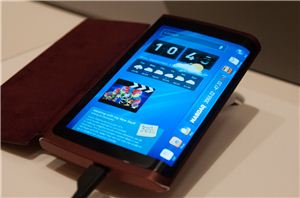 I got a chance to look at some of Samsung Displays' new and upcoming products, probably one of the highlights of my CES 2013 experience. There's a bit to...
25
by Brian Klug on 1/12/2013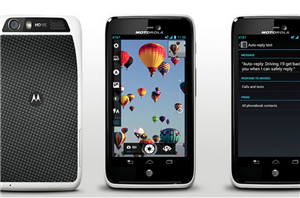 Image courtesy of Droid-Life. Somewhere a Motorola employee is wishing he'd double-checked that launch date. Splashing into the news after a bit of a hiatus, Motorola briefly revealed the splashpage...
25
by Jason Inofuentes on 7/5/2012
Though we've learned a lot about the Galaxy Nexus specifications already, one of the things that has remained a question thus far is whether its 4.65" 720p HD Super...
152
by Brian Klug & Jason Inofuentes on 10/21/2011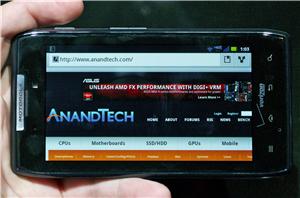 Unlike some prior events, reps were more than happy to let us get our grubby mits on the devices. Even going so far as to let us run benchmarks...
15
by Jason Inofuentes on 10/18/2011