Aleutia
Aleutia's fanless industrial PCs have seen deployment in a large number of developing countries as well as other extreme environments, thanks to their rugged nature and low power requirements. We reviewed the Aleutia Relia back in 2012, but, since then, a number of new models have been launched - the Aleutia R50 based on the NUC platform, the Aleutia T1 based on the Intel Atom lineup and the M200 fanless 2U servers with Intel Xeon CPUs. In an attempt to improve the thermal performance of their fanless computing systems, Aleutia has decided to go in for a novel chassis design along with their latest updates to the R50 and T1 families. The R50 is still based on the NUC platform, but the T1 moves to...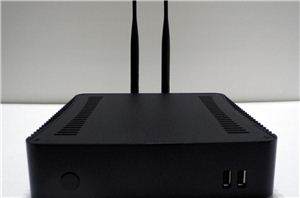 Industrial PCs come with stringent requirements that are not satisfied by generic PCs. It is customary for builders to use active cooling in order to ensure that the components...
47
by Ganesh T S on 12/4/2012

Aleutia is one of the few companies focusing on fanless and rugged PCs suited for industrial purposes. They started off in 2007 with an intent to serve the social...
17
by Ganesh T S on 11/12/2012