Adaptive-Sync
Kicking off what's set to be a busy May, this morning the Video Electronics Standards Association (VESA), the PC display industry's primary consortium, is rolling out a new set of performance standards for variable refresh rate displays. Dubbed AdaptiveSync and MediaSync, these new test standards are designed to offer an industry-neural and open specification for the behavior and performance of DisplayPort displays. AdaptiveSync is a standard designed for high-end gaming displays, while MediaSync is aimed at eliminating video jitter on a much wider array of devices.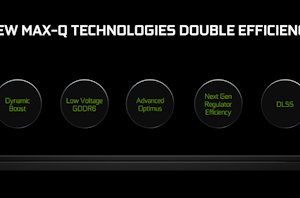 Alongside this morning's launch of their new laptop SKUs, NVIDIA is also rolling out a couple of new technologies aimed at high-end laptops. Being placed under their Max-Q banner...
13
by Ryan Smith on 4/2/2020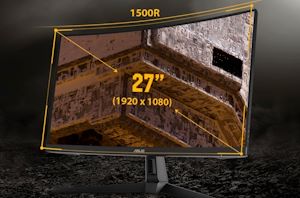 ASUS brought its TUF Gaming sub-brand to the market a couple of years ago to address needs of mainstream gamers. But as requirements evolve, the company has added premium...
30
by Anton Shilov on 3/30/2020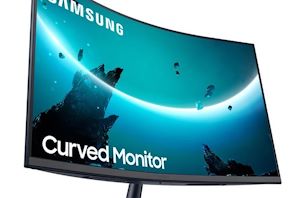 As one of the major proponents of curved displays, Samsung has been applying curved panels to numerous monitors over the years. Many of these monitors have been aimed at...
66
by Anton Shilov on 3/3/2020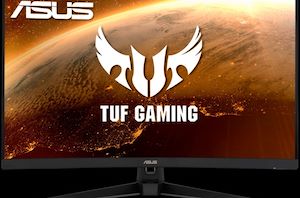 ASUS has unleashed a new TUF Gaming display, the 31.5-inch VG328H1B. The mainstream-segment monitor is aimed at gamers who are after a combination of a large screen size, a...
18
by Anton Shilov on 3/2/2020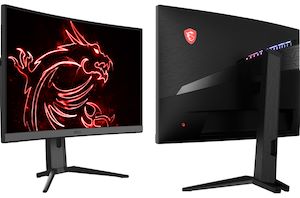 Having announced a number of interesting displays recently, MSI this week unveiled a yet another monitor featuring a rare combination of capabilities. The Optix MAG272CRX is a 27-inch curved...
5
by Anton Shilov on 2/28/2020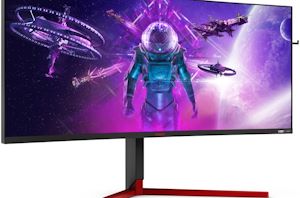 AOC has formally unveiled its long-awaited Agon AG353UCG curved gaming display. The high-end display offers a 200 Hz maximum refresh rate with VESA Adaptive-Sync VRR technology, a 1000 nits...
58
by Anton Shilov on 2/21/2020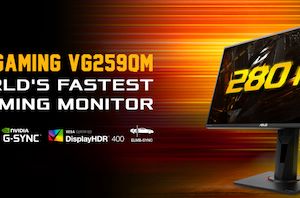 Now that 24.5-inch and 27-inch Fast IPS panels with a 240 Hz maximum refresh rate are in mass production, it is time to overclock them. ASUS was the first...
42
by Anton Shilov on 2/14/2020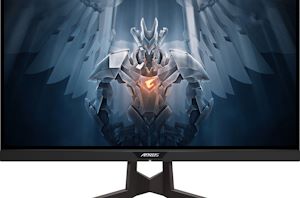 GIGABYTE has introduced its 2nd Generation 27-inch 'tactical' display for gamers, updating the display to offer a maximum refresh rate of 165 Hz. The Aorus FI27Q monitor continues to...
25
by Anton Shilov on 1/31/2020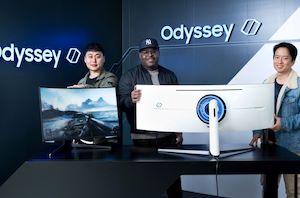 Nowadays, you can barely impress a gamer with just a curved display. So when Samsung started development of its new Odyssey G9 and Odyssey G7 gaming monitors, it decided...
31
by Anton Shilov on 1/16/2020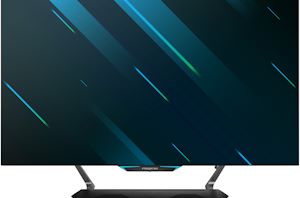 As the culmination of its CES 2020 gaming announcements, Acer has introduced its first big-format OLED display aimed at gamers. The Predator CG552K brings to the table everything that...
18
by Anton Shilov on 1/5/2020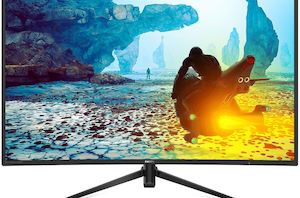 Philips has quietly unveiled its new Momentum 392M7C curved monitor, which is aimed at gamers who are after an entry-level large screen display with high refresh rates and variable...
25
by Anton Shilov on 11/18/2019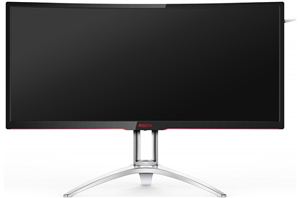 This week AOC has introduced its new AGON-branded curved display for gamers that boasts a 200 Hz refresh rate. The ultra-wide AG352QCX monitor has an MVA panel and a...
21
by Anton Shilov on 11/10/2016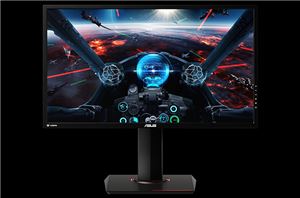 ASUS has introduced three new inexpensive displays for gamers with full-HD and 4K resolution: the MG248Q, the MG28UQ and the MG24UQ. The new monitors support VESA's Adaptive-Sync technology and...
42
by Anton Shilov on 4/15/2016