8K
Sharp this week demonstrated its first 31.5-inch HDR display featuring a 7680×4320 resolution and a 120 Hz refresh rate. The monitor uses the company's IGZO technology and the manufacturer evaluates plans to release this LCD commercially.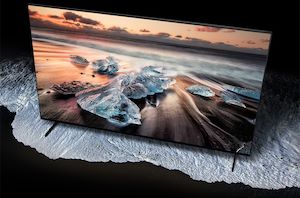 Samsung this week formally introduced its 2019 Ultra-HD TV family. The new high-end televisions from Samsung all feature QLED backlighting and compared to their 2018 predecessors, have received audio...
13
by Anton Shilov on 2/13/2019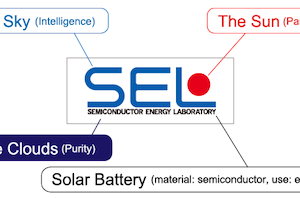 Semiconductor Energy Laboratory, a technology developer from Japan, has developed the industry's first 8.3 and 13.3-inch OLED displays featuring an 8K resolution. The monitors use crystalline oxide semiconductor technology...
61
by Anton Shilov on 12/21/2018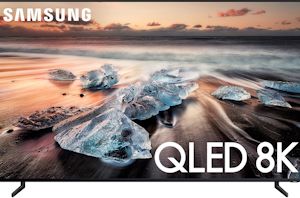 Samsung on Wednesday started sales of its Q900R QLED 8K Ultra-HD televisions in the UK. The device initially available in the UK is the smaller 65-inch model, rather than...
13
by Anton Shilov on 10/17/2018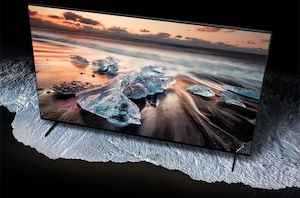 Samsung this month has started to take pre-orders on its first commercial 8K UHDTV, the Q900, which sports a 7680×4320 resolution. Besides the sheer number of pixels that the...
19
by Anton Shilov on 10/8/2018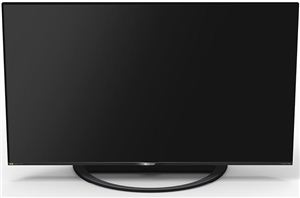 Sharp this week introduced its second-generation 8K ultra-high def TVs at IFA in Berlin. The new televisions use the company's new panels as well as the latest processors that...
49
by Anton Shilov on 8/31/2018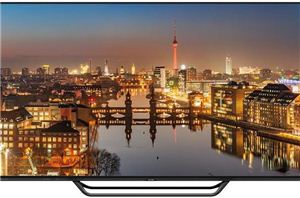 The era of 8K content is still a couple of years away, but screens featuring the resolution are already here and their availability is going to expand in 2018...
26
by Anton Shilov on 4/19/2018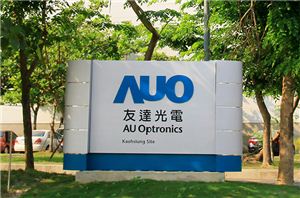 AU Optronics this week has announced plans to start shipments of 8K panels for large UHDTVs in the first half of 2018. The panels will enable TV manufacturers to...
33
by Anton Shilov on 2/23/2018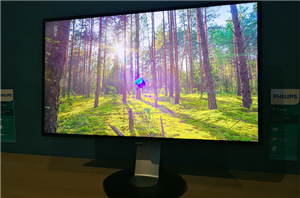 TPV Technology is demonstrating a preliminary version of its upcoming 8K ultra-high-definition display at IFA trade show in Germany. The Philips 328P8K monitor will be a part of the...
21
by Ian Cutress & Anton Shilov on 9/1/2017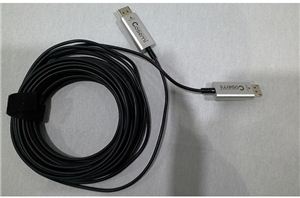 Cosemi has announced its first OptoDP active optical cable that supports a DisplayPort 1.4 connection. That in itself isn't newsworthy, but up to 328 feet, or 100 meters, it...
22
by Anton Shilov on 3/29/2017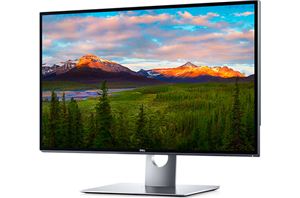 Back at CES in January, Dell announced the next step in personal screen resolution advancements. The recent rise of '4K' (or more accurately, Ultra-HD at 3840x2160) monitors has shown...
94
by Ian Cutress on 3/24/2017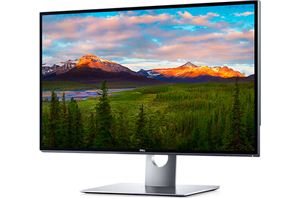 Dell introduced the industry's first mass-market 8K display aimed at professional designers, engineers, photographers and software developers. The UP3218K will be available this March, but its rough $5,000 price...
41
by Anton Shilov on 1/10/2017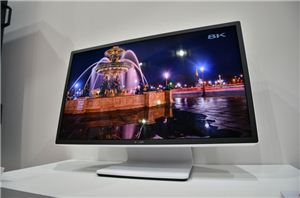 While we're not CEATEC, a Japanese technology show, news has come via PC Watch regarding a new publicly announced milestone in monitor production. For any journalist that has attended...
44
by Ian Cutress on 10/5/2016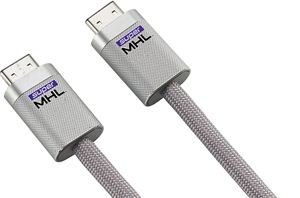 When the Mobile High-Definition Link (MHL) was introduced in 2010, it was created to solve a simple but none the less daunting problem: how to get power in and...
67
by Ryan Smith on 1/6/2015