4D NAND
SK Hynix announced this week that they have started sampling products based on their 128-layer 3D NAND flash memory, which will soon start showing up in end-user devices. A year ago, they launched their 96-layer 5th generation 3D NAND, but low prices prompted them to cut output and their 4th generation 72L 3D NAND is still their main flash product. SK Hynix announced back in June that their 128L 3D NAND had moved from development to mass production, and now it has been incorporated into SSDs and UFS modules that are sampling to major customers. The 96L generation represented a major technological advance for SK Hynix, with a switch to a denser "peripheral under cell" structure and a big jump in per-die IO speeds. The...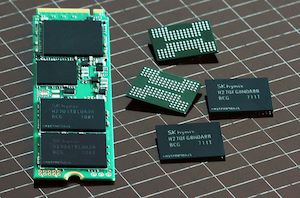 SK Hynix said that it would cut wafer starts of 3D NAND in the coming months more aggressively than it originally anticipated earlier this year. Besides, the company will...
14
by Anton Shilov on 7/26/2019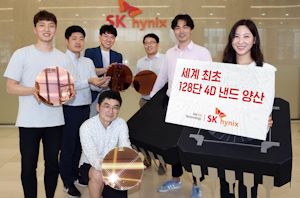 SK Hynix has announced it has finished development of its 128-layer 1 terabit 3D TLC NAND flash. The new memory features the company's charge trap flash (CTF) design, along...
28
by Anton Shilov on 6/26/2019