2.5GBase-T
A Japanese company has started sales of its 2.5 GbE network card that uses a Realtek controller. The adapter is a low-profile PCIe 2.0 x1 board that is compatible with the vast majority of desktop PCs that are used today. However, it isn't as cheap as one might expect. The 'Area Mr. Jack' 2.5 GbE LAN (SD-PE25GLAN-1L) network adapter is a low-profile PCIe 2.0 x1 card based on Realtek's RTL8125 controller launched over a year ago and currently used on some motherboards. Measuring 80 mm by 44 mm, the card is very small and simplistic, it has one RJ-45 connector and is equipped with two status LEDs. Besides 2.5 GbE (IEEE802.3bz 2.5G BASE-T) over conventional Cat5/Cat6 cables, it supports previous-generation protocols too, including 1...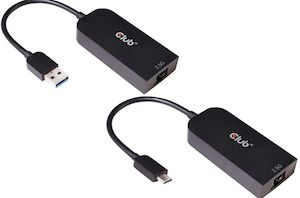 Club 3D has introduced its 2.5 GbE dongles featuring a USB Type-A or a USB Type-C interface. The adapters are designed to add 2.5 Gbps wired Ethernet to PCs...
41
by Anton Shilov on 3/21/2019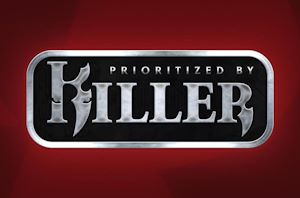 The Killer brand of networking controllers and Wi-Fi modules have been a constant part of the computing ecosystem for over a decade. As of late, the value-add of their...
13
by Ian Cutress on 1/8/2019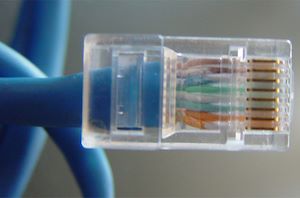 Every so often, an interesting tech announcement flies under the radar, especially on the component side of matters. As it turns out, this was the case at this year's...
19
by Anton Shilov on 10/4/2018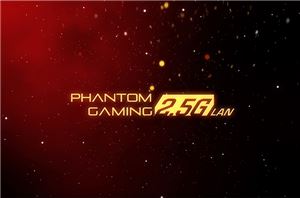 ASRock is readying another lineup of motherboards aimed specifically at gamers. The Phantom Gaming mainboards will join ASRock's Radeon graphics cards that carry the same brand. The first products...
15
by Anton Shilov on 10/3/2018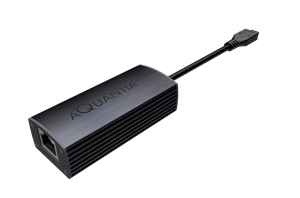 When discussing networking controllers, often we deal with single chips that convert PCIe to Ethernet. With Thunderbolt, an additional TB controller is needed at either end, increasing cost and...
13
by Ian Cutress on 6/4/2018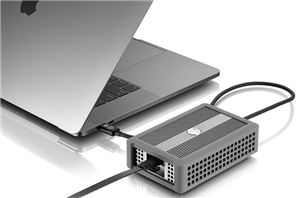 AKiTiO has quietly begun to sell its Thunderbolt 3 to 10 GbE network adapter, which it first demonstrated at Computex 2017. The device is based on a 10 GbE...
25
by Anton Shilov on 2/13/2018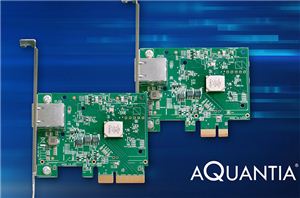 Aquantia got a lot of positive publicity this year with its relatively inexpensive 5G and 10G network cards, which brought multi-gigabit Ethernet down to around $100, making them some...
41
by Anton Shilov on 11/23/2017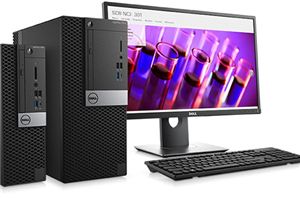 Aquantia and Dell this week began to offer Aquantia's AQtion AQN-108 5 GbE network controller as a build-to-order option for the OptiPlex 7050 workstations. Dell is the first major...
10
by Anton Shilov on 8/18/2017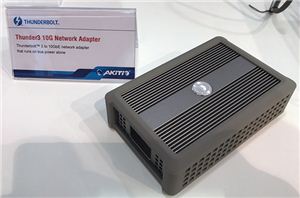 During this year's Computex trade show, we've seen a number of 10GbE related products. Joining the LAN party was AKiTiO, who was showcasing their upcoming small form-factor Thunderbolt 3...
28
by Anton Shilov on 6/9/2017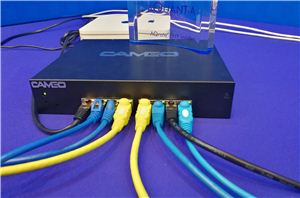 For users that have been following our recent coverage of Aquantia's new multi-gigabit Ethernet solutions for consumers, the AQtion AQC107 and AQC108 controllers (along with their corresponding PCIe cards)...
40
by Ian Cutress on 6/5/2017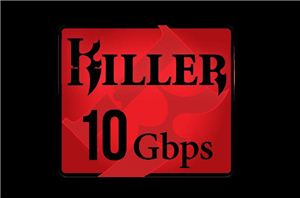 As part of several announcements today, Rivet Networks (the company behind the Killer branded network controllers, and formerly a brand under Qualcomm) is starting their Computex news with software...
4
by Ian Cutress on 5/30/2017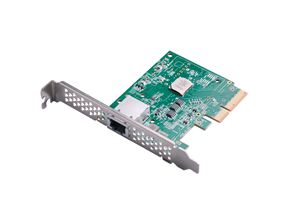 Late last year, Aquantia launched their range of multi-gigabit Ethernet controllers. These were controllers that could enable 1G, 2.5G and 5G connections over standard RJ45 connectors and Cat5e cabling...
33
by Ian Cutress on 5/15/2017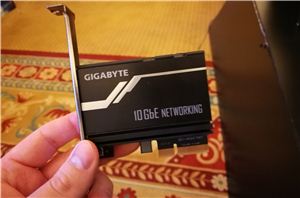 During December, Aquantia announced that it will be launching two multi-gigabit NICs into the market, offering 2.5G/5G capability on both and one with 10GBase-T as well. We were told...
25
by Ian Cutress on 1/11/2017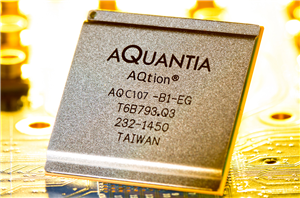 Frequent readers of AnandTech will have recognized that our coverage of higher speed network interfaces over copper, particularly 10G, for the home and business has increased recently. This is...
32
by Ian Cutress on 12/14/2016