2.5G
The concept and implementation of RGB can be a deal-breaker when buying a new motherboard. With many models to choose from, not many are brave enough to drop the rainbow lighting money spinning feature. The new MSI MEG X570 Unify takes a different approach with a unified all-black design and drops all integrated RGB LEDs and shares the same core feature set as the X570 Ace model with 2.5 gigabit Ethernet, a Wi-Fi 6 802.11ax wireless interface, and three PCIe 4.0 x4 M.2 slots. The MSI MEG X570 Unify combines sleek and uniformed all-black aesthetics without the swathes of RGB LEDs which some users find garish. With similar specifications to the MSI MEG X570 Ace which we reviewed at launch, the MEG X570 Unify takes...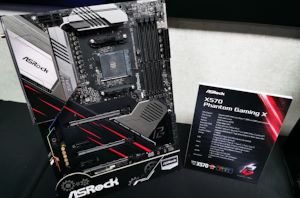 ASRock announced a number of X570 motherboards for the AMD Ryzen 3000 series of processors during Computex 2019. One of the most high-end options from its range is the...
16
by Gavin Bonshor on 6/4/2019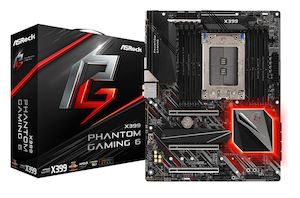 The ASRock X399 Phantom Gaming 6 hardware is one of the cheapest X399 motherboard currently on the market and brings the Phantom Gaming name to the high-end desktop market...
22
by Gavin Bonshor on 3/12/2019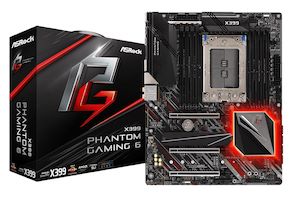 The Phantom Gaming series, debuted recently, has been an interesting development from ASRock. Going for a more sleek look, the range offers additional functionality above the norm different to...
2
by Gavin Bonshor on 11/26/2018