2.5G
MinisForum is a well-known manufacturer from Shenzhen, China, specializing in compact systems. The company recently added the NAB6 to its diverse portfolio of mini-PCs powered by Intel processors. The NAB6, which leverages Intel's Core i7-12650H (Alder Lake) processor, offers not one but two high-speed 2.5G Ethernet ports. The feature is common on higher-end motherboards but rarely on a mini-PC. The NAB6 is a compact system that will leave a small footprint on even the most miniature desks. It arrives with a minimalistic but slick exterior. MinisForum doesn't list the dimensions or the materials used in the device's fabrication on the product page. Instead, the manufacturer highlights the device's focus on maintenance and upgradability. Getting inside the NAB6 is easy and fast. A single press on...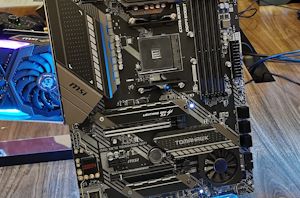 Looking to give AMD Ryzen buyers another affordable option for an X570 motherboard, MSI has brought one of its most popular B series models to the premium X570 chipset...
11
by Gavin Bonshor on 1/10/2020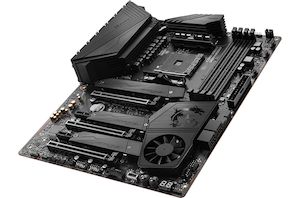 The concept and implementation of RGB can be a deal-breaker when buying a new motherboard. With many models to choose from, not many are brave enough to drop the...
9
by Gavin Bonshor on 10/4/2019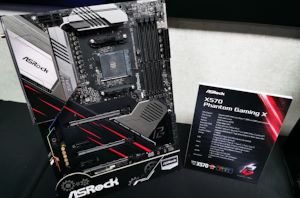 ASRock announced a number of X570 motherboards for the AMD Ryzen 3000 series of processors during Computex 2019. One of the most high-end options from its range is the...
16
by Gavin Bonshor on 6/4/2019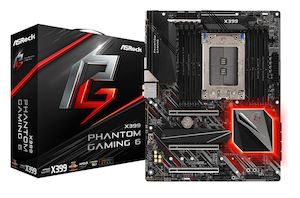 The ASRock X399 Phantom Gaming 6 hardware is one of the cheapest X399 motherboard currently on the market and brings the Phantom Gaming name to the high-end desktop market...
22
by Gavin Bonshor on 3/12/2019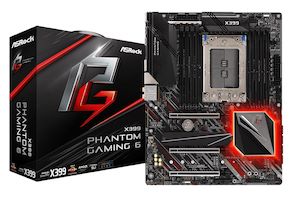 The Phantom Gaming series, debuted recently, has been an interesting development from ASRock. Going for a more sleek look, the range offers additional functionality above the norm different to...
3
by Gavin Bonshor on 11/26/2018