1950X
AMD's Threadripper processors step quite far outside typical CPU designs in several ways, one of which is their relatively massive physical size. The CPU's surface area is much greater than that of all consumer CPUs before them, including Intel's LGA 20xx sockets. This sizable design choice is not because AMD couldn't squeeze the CPU dies physically closer, but because Threadripper's size is the minimum size that their engineers calculated to be effective for both the mechanical strength of the package and for sufficient heat dissipation. When Threadripper was announced, nearly all cooler manufacturers rushed to provide adapters for their products to be mounted on Threadripper processors. AMD themselves include an adapter for Asetek-based liquid coolers inside the package of the Threadripper processors. User experiences...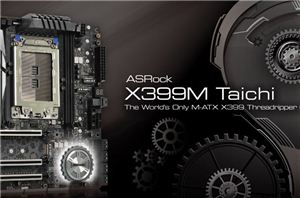 LAS VEGAS, NV — It is no secret that AMD's Threadripper multi-core processor is a beast goes without saying and 16c/32t of computing power is nothing short of impressive...
18
by Gavin Bonshor on 1/9/2018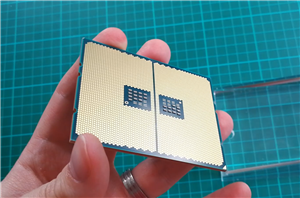 For the launch of AMD's Ryzen Threadripper processors, one of the features being advertised was Game Mode. This was a special profile under the updated Ryzen Master software that...
104
by Ian Cutress on 8/17/2017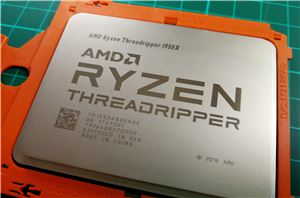 In the early 2000s, we had the battle to high frequencies. The company that could force the most cycles through a processor could get a base performance advantage over...
347
by Ian Cutress on 8/10/2017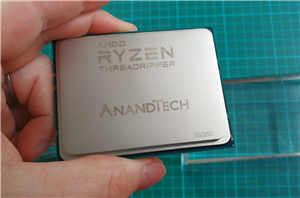 One of the interesting things to come out of this Threadripper launch is the stack of embargos. Last week AMD revealed the launch date and pricing, which will incidentally...
133
by Ian Cutress on 8/3/2017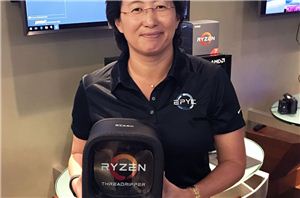 One of AMD's skills in recent quarters is the ability to drip feed information about upcoming products slowly to the point where even the breath of a clock speed...
53
by Ian Cutress on 7/30/2017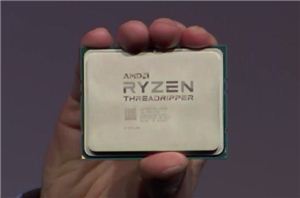 Last night out of the blue, we received an email from AMD, sharing some of the specifications for the forthcoming Ryzen Threadripper CPUs to be announced today. Up until...
225
by Ian Cutress on 7/13/2017