Battery Life
Microsoft rates the battery life on the Band at up to 48 hours. This is assuming you are not using the GPS function which does burn through more energy than when it's off. We can't do comprehensive battery life testing on a device like this, unlike a laptop, but my experience with the Band shows that Microsoft's estimation is maybe even a little bit conservative. After 24 hours, my Band would still show 52-54% battery life remaining, and I also left it for two days and was not quite out of battery yet.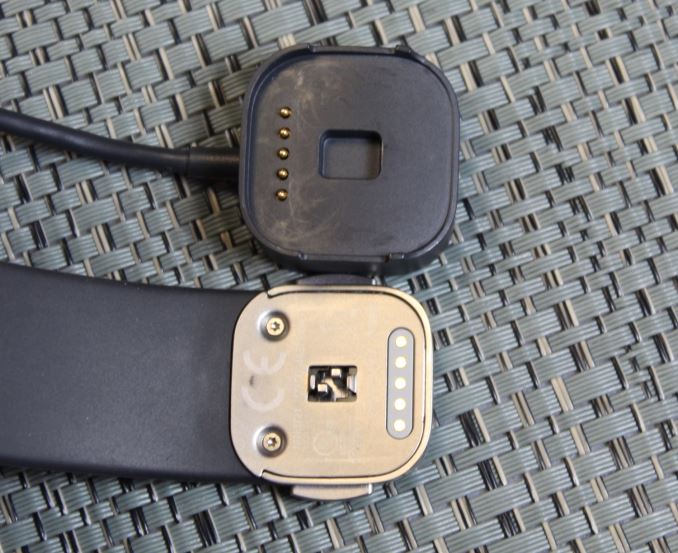 My testing involved the screen set to automatic brightness, and the watch mode set to Rotate so that it would enable the time when bringing my arm up. Throughout the day I would use it to check notifications, steps, heart rate, and even reply to messages and such. I also used the sleep function to track sleep, so the Band was in use for the entire time. If you use the GPS, you would be looking at charging every day, rather than every other day.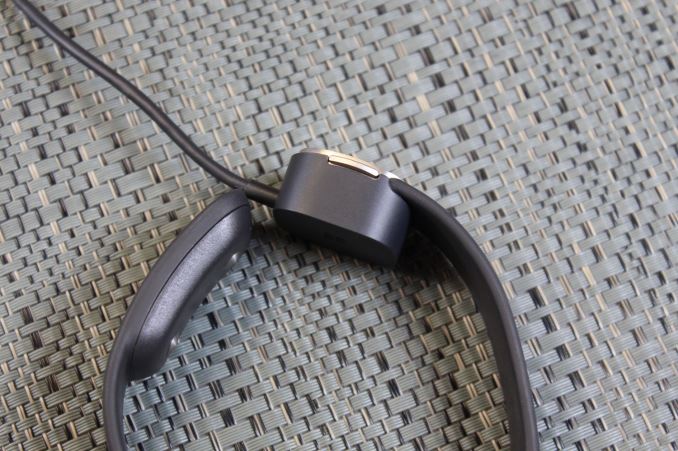 The charging is with a different charger than the original Band, and the charging connector now sticks to the top half of the clasp with magnets. Microsoft rates the charge time at 90 minutes, and they seem to be pretty accurate. If I charged it every day, it would only need to be charged about 30 minutes, so finding time to charge it up was generally not an issue. The Band charge cable is USB, so you have to either plug it into a computer, or find an A/C to USB adapter for it. For the price of the Band, it would have been nice to have it come with an adapter, but since USB charging is so ubiquitous it's not a big deal.
Microsoft Health
The Band is but a part of a larger ecosystem. Microsoft Health is the underlying piece that holds all of this together. It's more than just the Microsoft Health app on your phone too. It's a cloud based storage for all of your health information in HealthVault. It seems like when the first Band launched last year, the bigger story was Microsoft Health, but Microsoft needed a way to get information in there, so they released the original Band alongside it.
Health can have data input and synced to various places, including integration with apps like RunKeeper, MyFitnessPal, and others. This is where places like Gold's Gym add in their workouts, and the data from the Band gets pushed here from the Microsoft Health app tied to the Band.
HealthVault and the cloud side is perhaps the long term goal for this platform, but for now we can take a look at the Microsoft Health app which is installed on a Smartphone for use with the Band. The Band is somewhat unique in that there are apps for every mobile platform, with of course the odd man out usually being Windows Phone, but the general look and feel of the app is similar across all of the choices.
The app is where you manage all of the tiles on the Band, as well as notifications. You can add quick canned messages here as well for things like SMS. You can change the metrics for your running, and re-arrange your tiles. It's much easier to do this on the phone than on the Band, so I prefer the way that Microsoft has done this.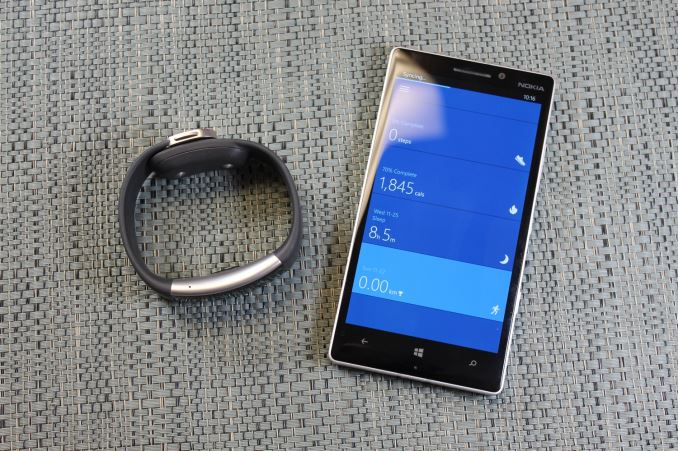 Other than managing the Band, the app is of course where you would go to look at your latest metrics from all of the Band sensors. Sleep tracking shows you how long it took to go to sleep, as well as how much of your sleep was deep sleep versus light, and if you woke up. You can see your steps for the last day or week, and add a golf course. The software is very easy to set up and use, and although management of notifications is a bit trickier to find (you have to manage tiles, then hit the "edit" pencil beside the individual task) overall the app is well laid out and very easy to use.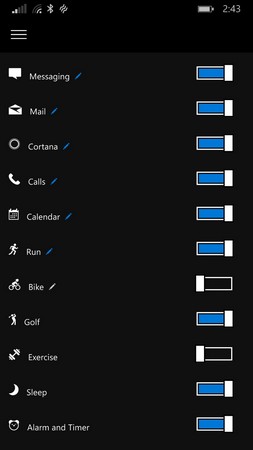 Where I find the app falls down though is on what it does with all of the data it collects. It presents you basically any view of your fitness data that you would like, but it kind of ends there. For instance, it may say that your sleep restoration was moderate, but nothing else. What the Band needs to take it to the next level is the actionable insights that have been promised. It collects huge amounts of data from you, but then you are left to figure out what it all means. You know how long I've been sitting, so maybe let me know that it's a good time to get up for a stretch. There is a lot more than the app and Band could do together in order to make more sense of what you are being presented.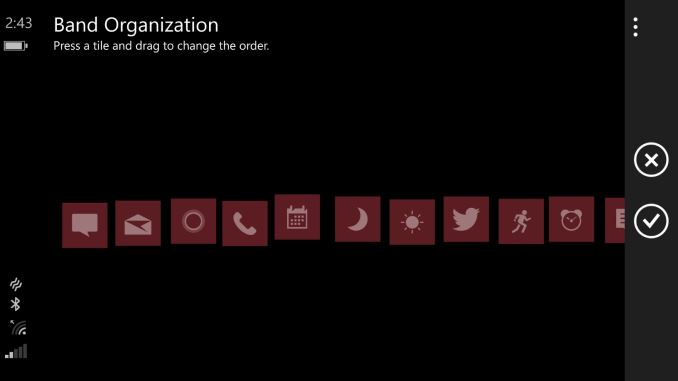 I'd like to get some tips on what may help to improve my sleep, rather than just saying it was moderate or light restoration. I would like some goals for running based on my past runs. I just feel like there is an untapped opportunity here to put the Band over the top.