Servers are well known for their sometimes unconventional RAM requirements. OEMs try to offer as much RAM as they can, working with two constraints: limited DIMM slots and limited RAM device densities.
Netlist
an ASEM (Application Specific Embedded Modules) designer came up with the double height DIMM, which satisfies these two limitations.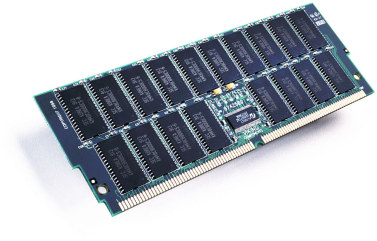 The monster double high DIMM
While the double height DIMM does get the job done by almost doubling the PCB area and therefore the number of DRAM devices, there is a third constraint that is relevant to servers.