AnandTech Storage Bench - Heavy
Our Heavy storage benchmark is proportionately more write-heavy than The Destroyer, but much shorter overall. The total writes in the Heavy test aren't enough to fill the drive, so performance never drops down to the steady state. This test is far more representative of a power user's day to day usage, and is heavily influenced by the drive's peak performance. The Heavy workload test details can be found here.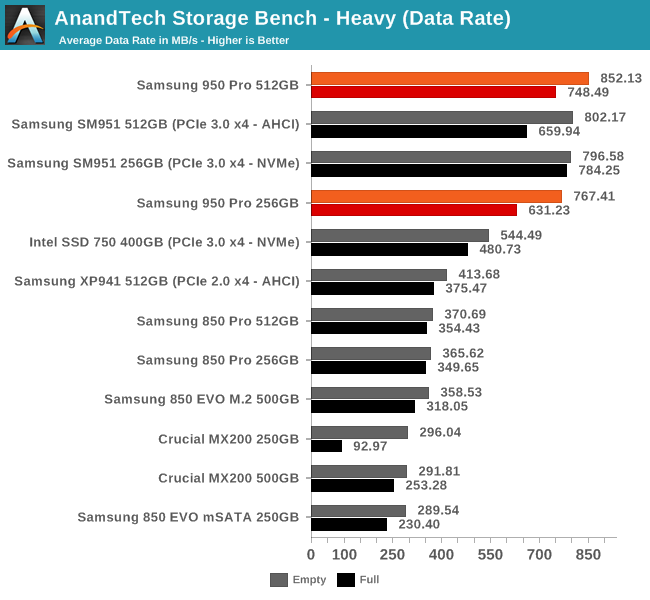 Performance of the 950 Pro is comparable to the SM951, which is to say that it's significantly better than everything else we've tested. The penalty when starting with a fill drive is a bit larger than normal, but simply being full isn't enough to tank the performance the way a sustained test can.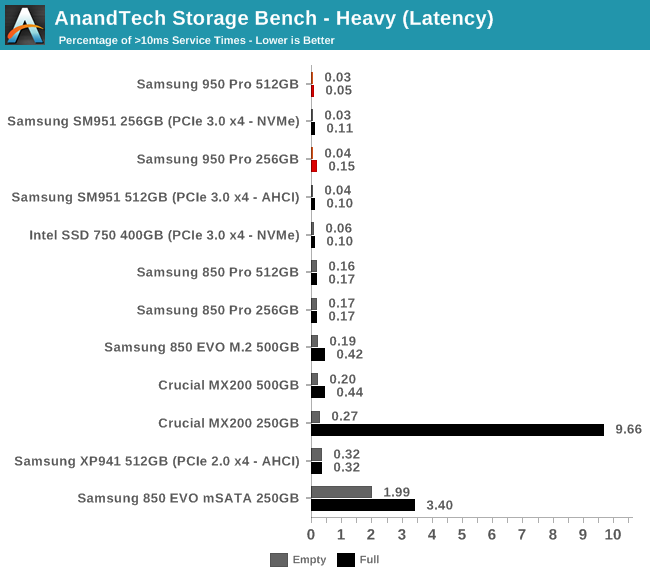 Average service time and latency outliers are vastly better than any SATA drive, but NVMe doesn't seem to make a huge difference.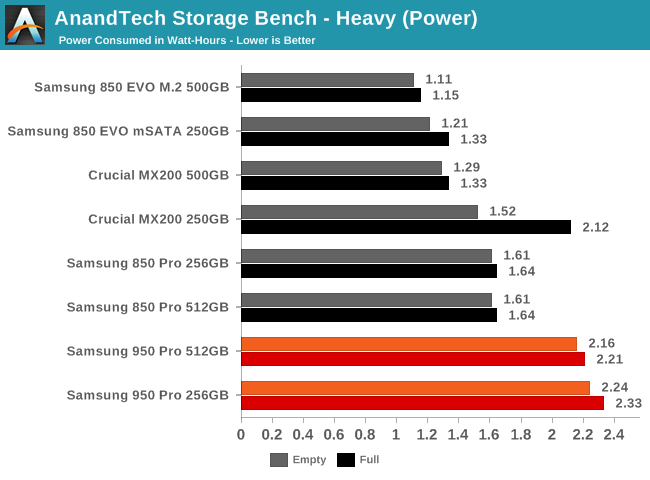 The high performance comes with the price of high power consumption, and the total energy used over the course of this test is significantly higher than all the high-performance SATA drives we're comparing against.