The XP4 Reference Boards
Trident brought down a number of things to show off, but most were mechanical samples. The only functional hardware they had was a board based on the XP4 T2 chip running at 250MHz with 250MHz DDR memory (effectively 500MHz).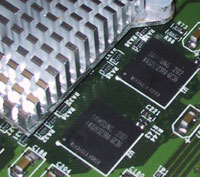 Click to Enlarge
All of the XP4 chips (T1, T2 & T3) will run cool enough that they won't require any active cooling, thus you'll only find a passive heatsink on the reference boards. The T2 board is pictured below.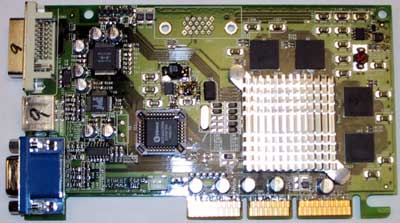 Click to Enlarge

Click to Enlarge