GPU Performance
Broadwell brought along some major changes to the GPU architecture, including more execution units and less execution units per subslice. The total of EUs went from 20 in Haswell to 24 in Broadwell, but each subslice only has 8 EUs rather than 10 on Haswell to reduce some of the bottlenecks. The i7-5500U model is an Intel HD 5500 branded GPU with a frequency range of 300-950 MHz. This is the maximum before Intel moves into their Iris branded products.
As with the system benchmarks, the second generation Acer S7 with Haswell is included to give a reference of where we have gone in a year or so. Not all of the tests were run on it, but some of the 3DMark test scores are available.
The other note about GPU performance is our one gaming test that was decent to run on integrated graphics has been significantly changed. DOTA 2 was recently updated to a new version of the Source engine which has changed everything pretty dramatically. While we work out a good way to benchmark it again, it will be left out of this review. Any scores we obtained would not be comparable with the older benchmark.
3DMark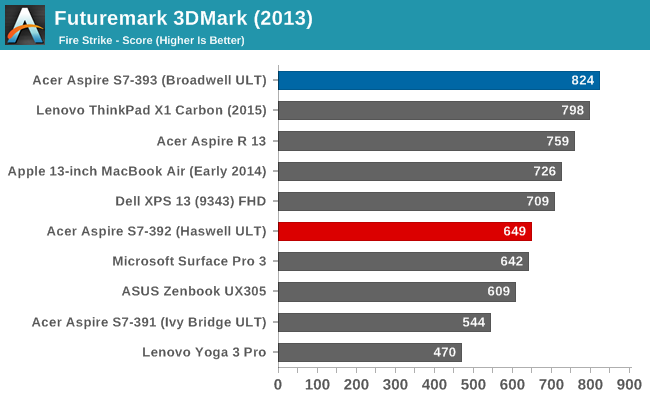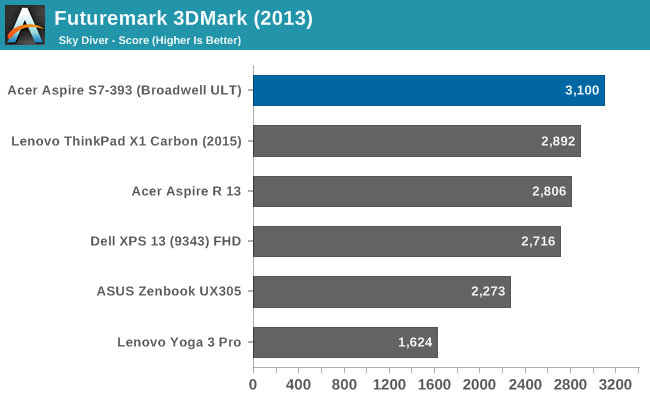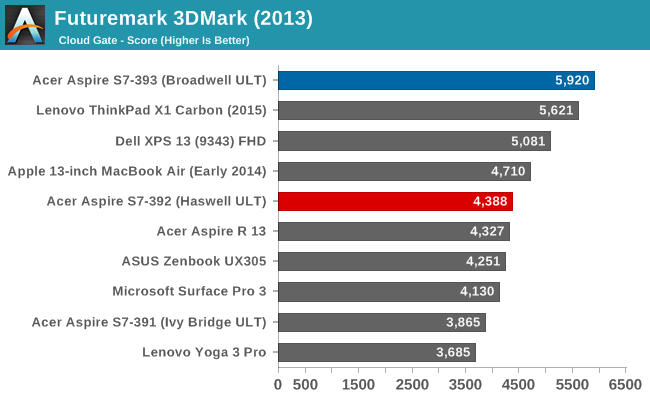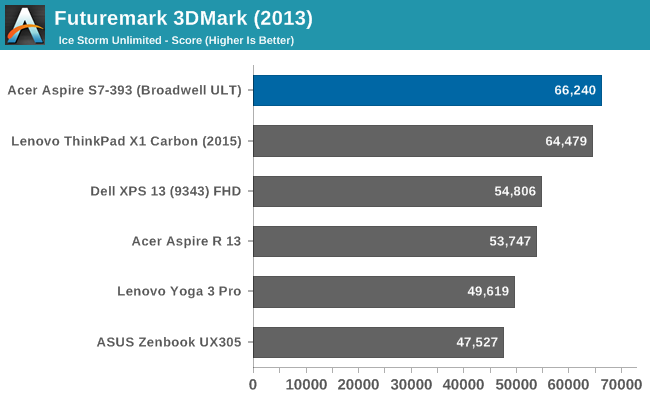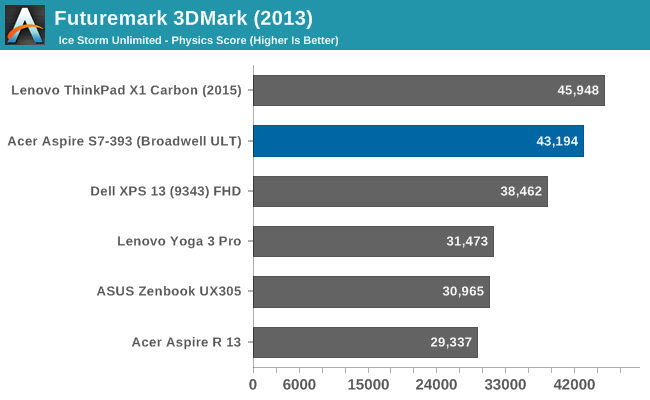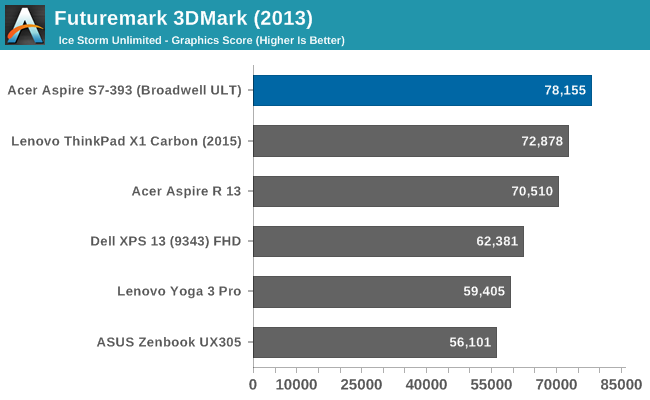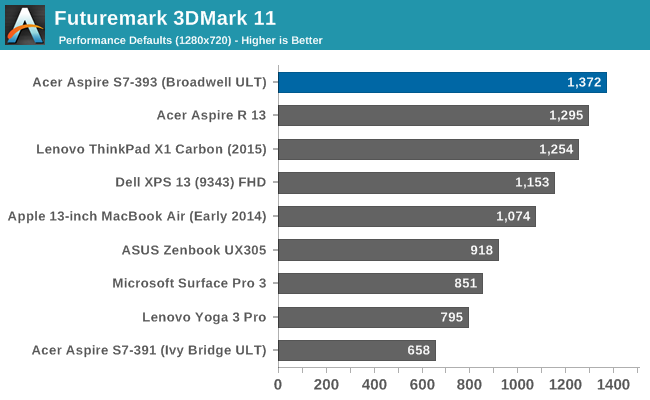 FutureMark's 3DMark has a list of different tests which go from very difficult to very easy. The Broadwell S7 on Windows 10 does very well here with pretty much the highest scores across the board, with the exception of Ice Storm Unlimited Physics which is more CPU bound and the faster CPU in the X1 Carbon surpasses it. For light gaming, the S7 should be able to hold its own.
GFXBench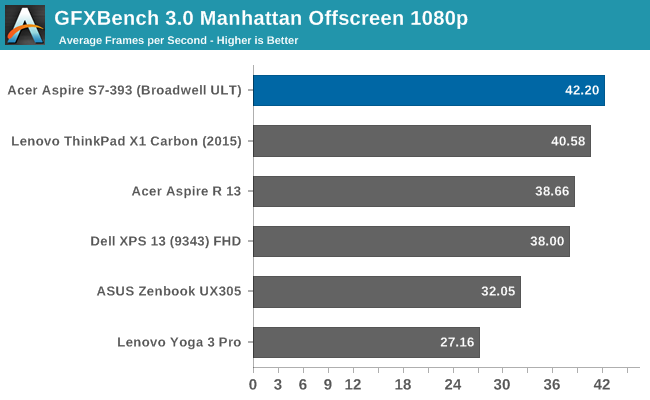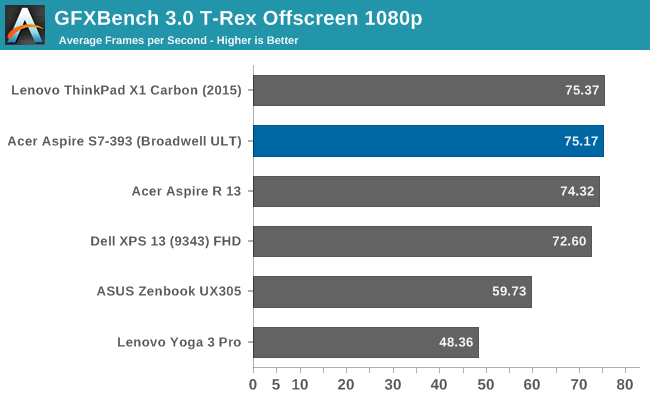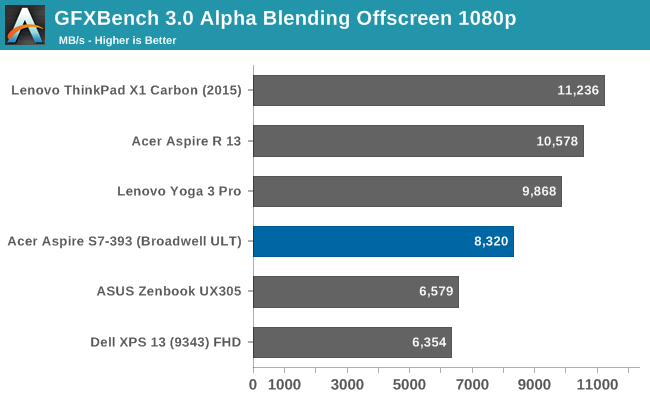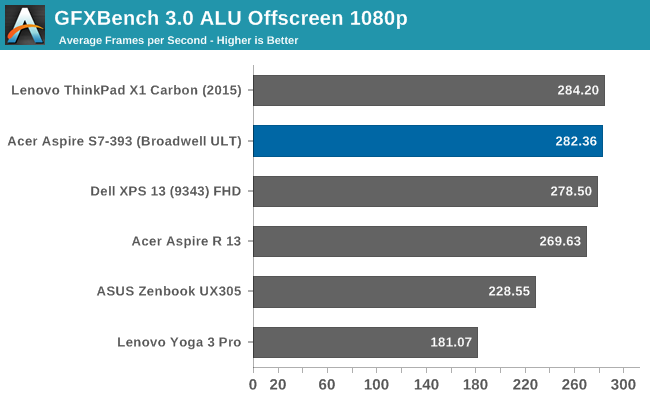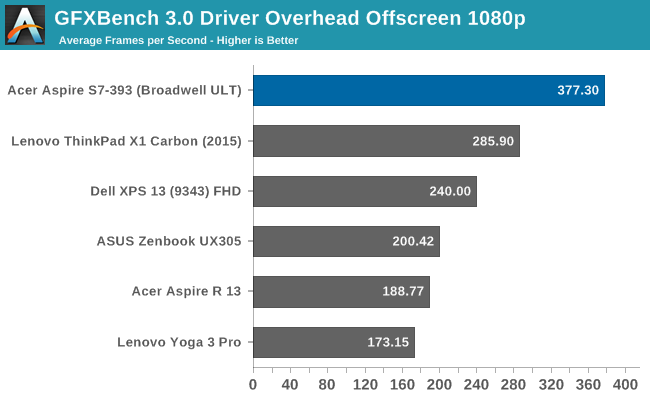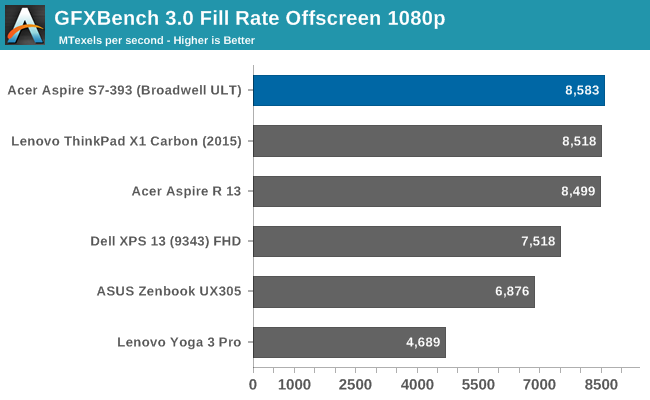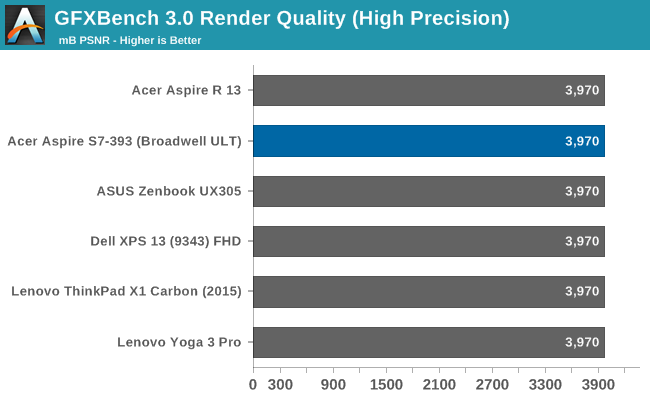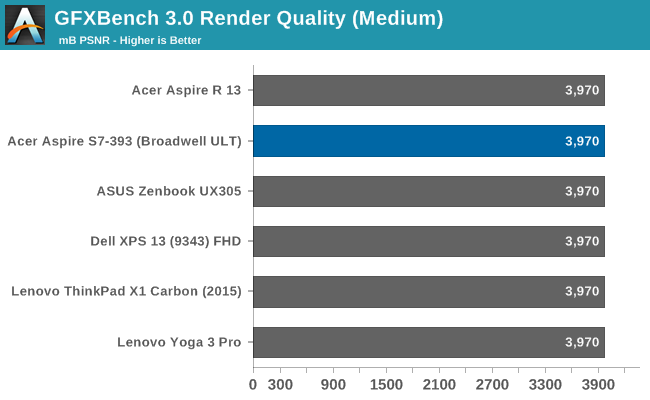 GFXBench is basically a mobile benchmark, but it has also been released as a DirectX benchmark as well in the Windows Store. Once again the Core i7-5500U does well against its Ultrabook brethren.
As far as performance, with the amount of systems we have seen with Broadwell there are not a lot of surprises left. Skylake should make some nice changes here and we should see devices with Skylake very soon.