Single Client Performance - CIFS & iSCSI on Windows
The single client CIFS and iSCSI performance of the Netgear RN202 was evaluated on the Windows platforms using Intel NASPT and our standard robocopy benchmark. This was run from one of the virtual machines in our NAS testbed. All data for the robocopy benchmark on the client side was put in a RAM disk (created using OSFMount) to ensure that the client's storage system shortcomings wouldn't affect the benchmark results. It must be noted that all the shares / iSCSI LUNs are created in a RAID-1 volume.
The main surprise in the results below is that the RN202 performs better than the RN312 for certain access traces. This could be due to performance upgrades in the firmware. In general, the reads are very fast - easily the best amongst the NAS units we have evaluated, while writes tend to come towards the middle of the pack. The fast reads skew the numbers heavily in the read-centric workloads.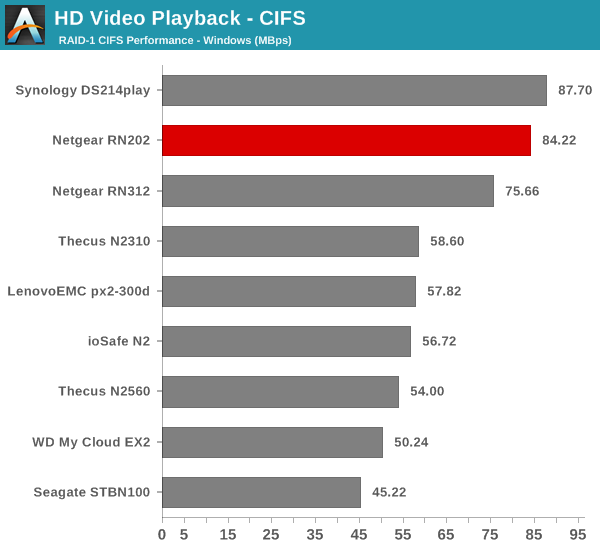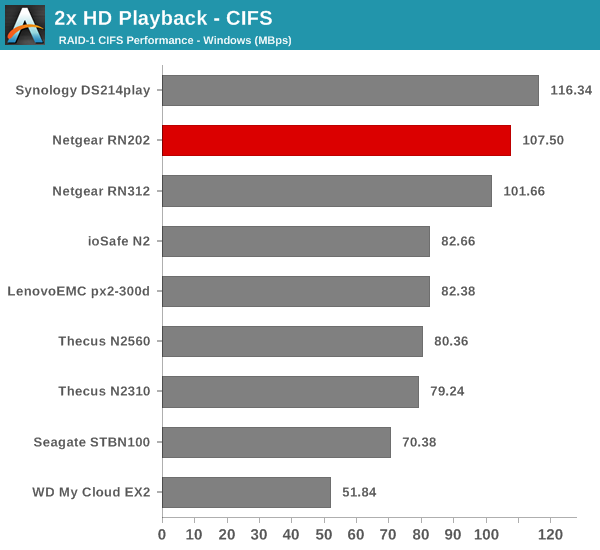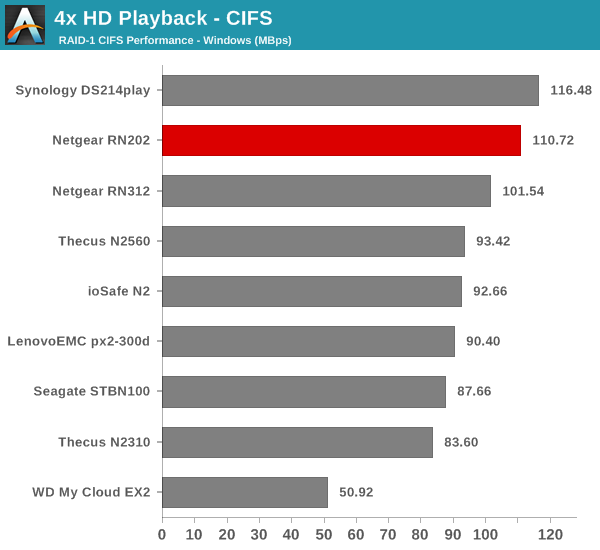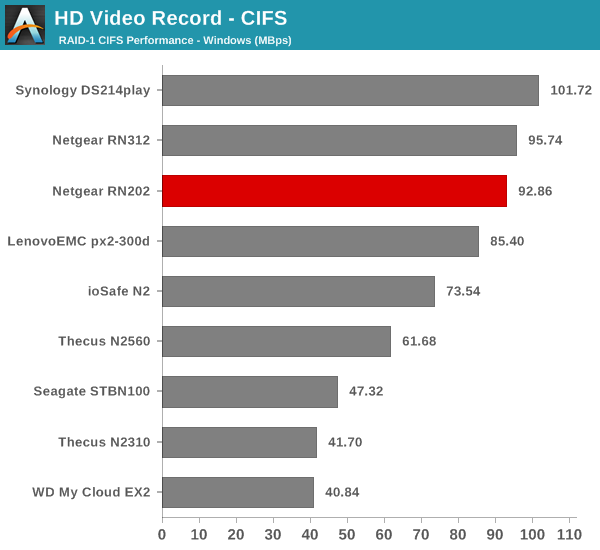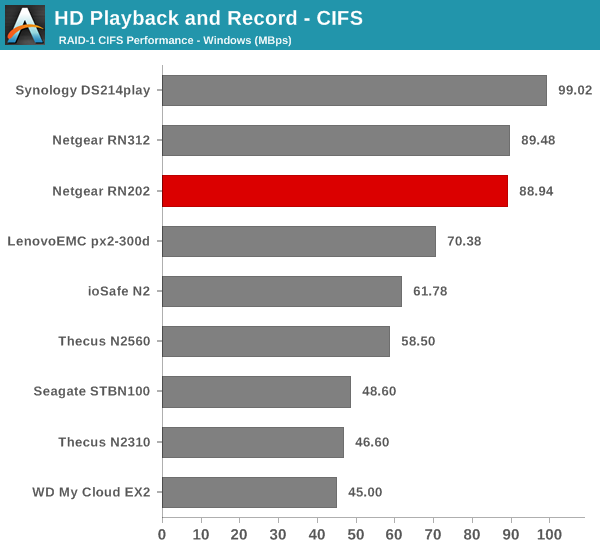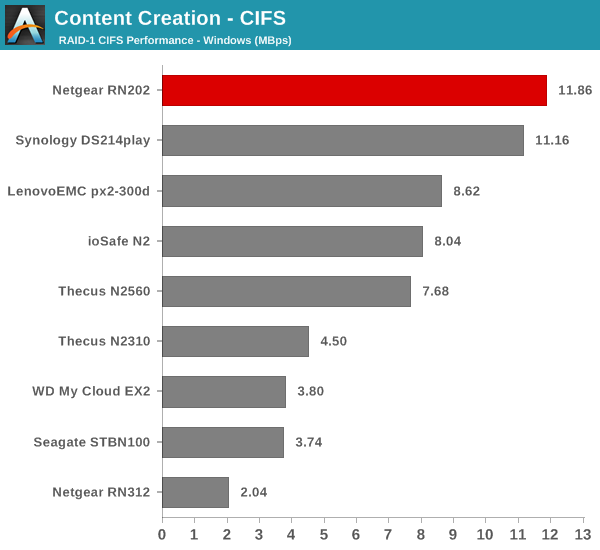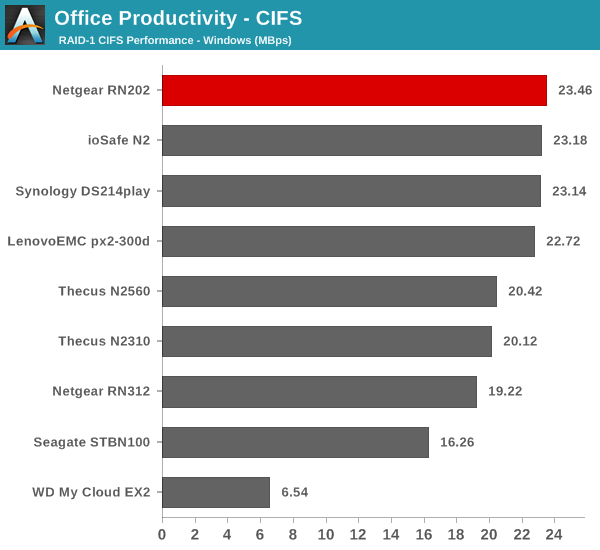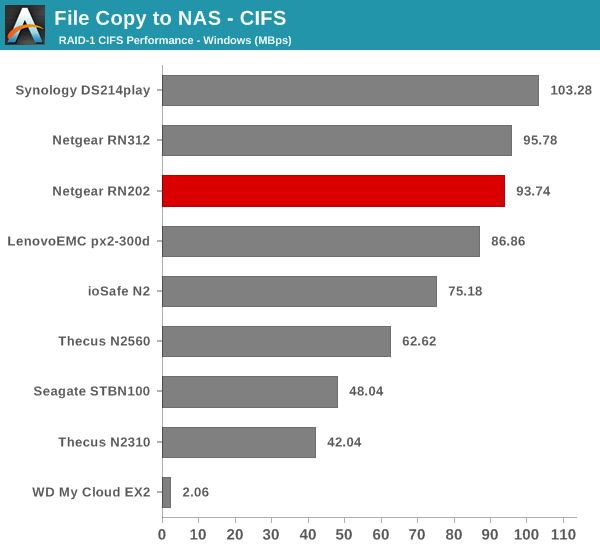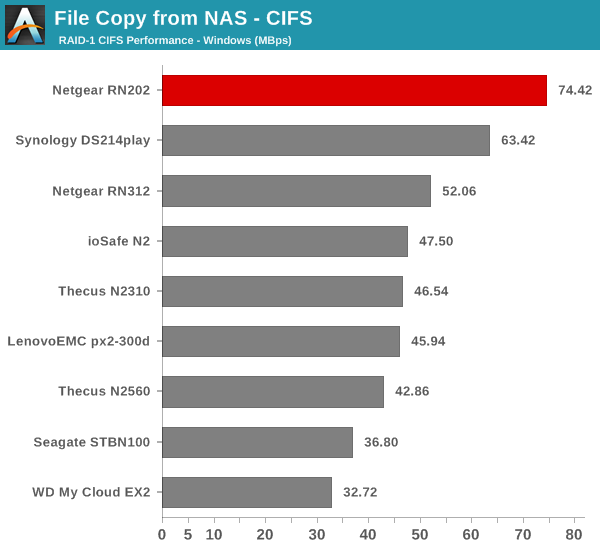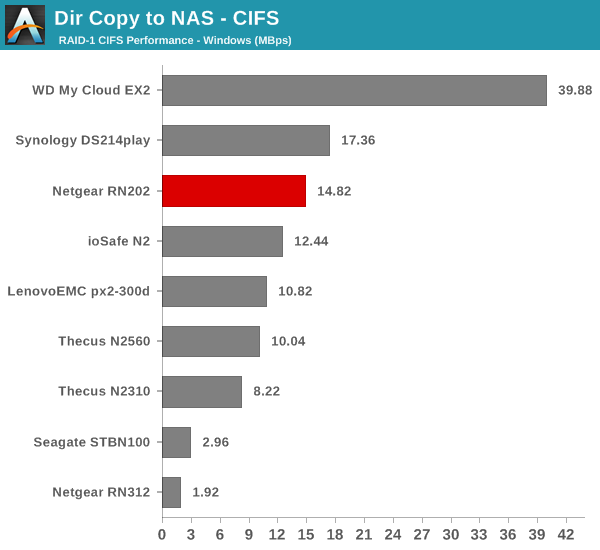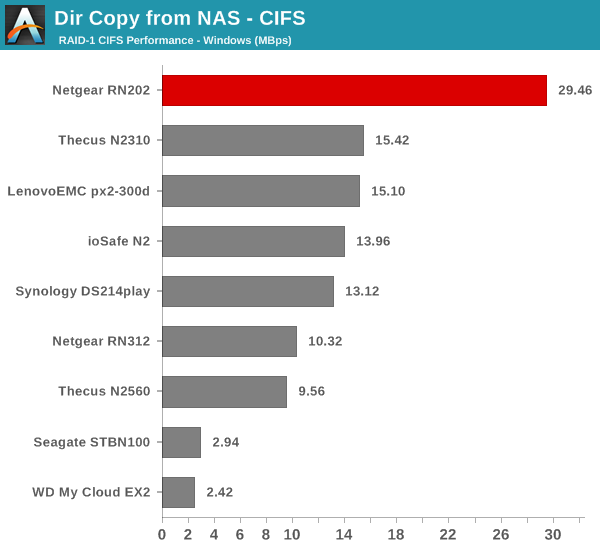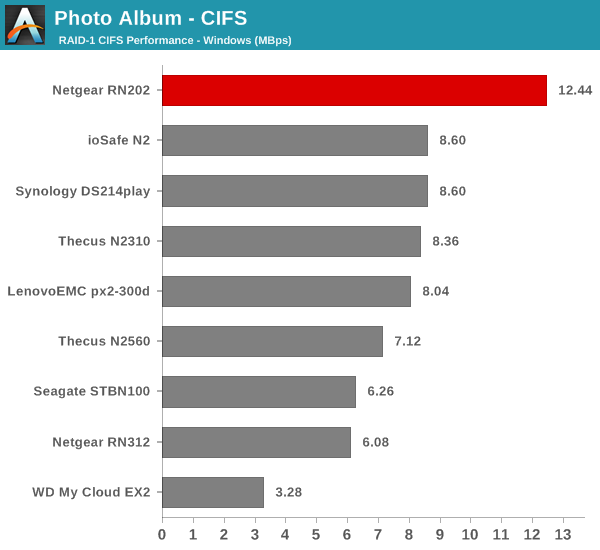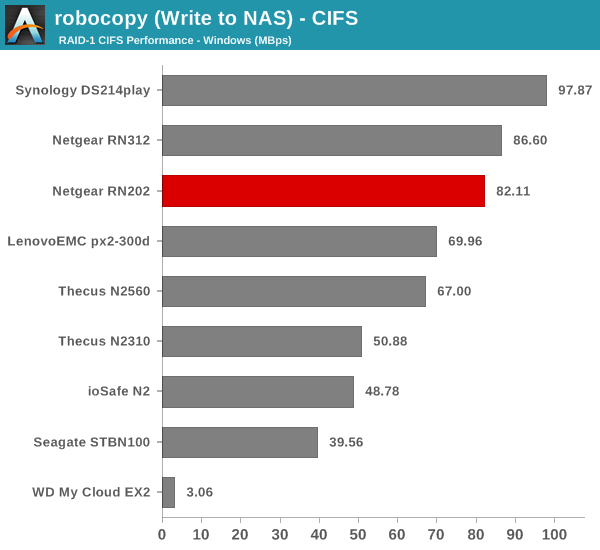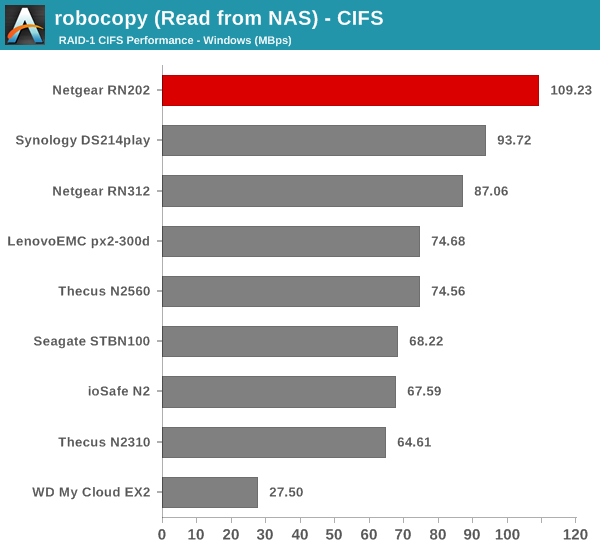 We created a 250 GB iSCSI LUN / target and mapped it on to a Windows VM in our testbed. The same NASPT benchmarks were run and the results are presented below. The observations we had in the CIFS subsection above hold true here too.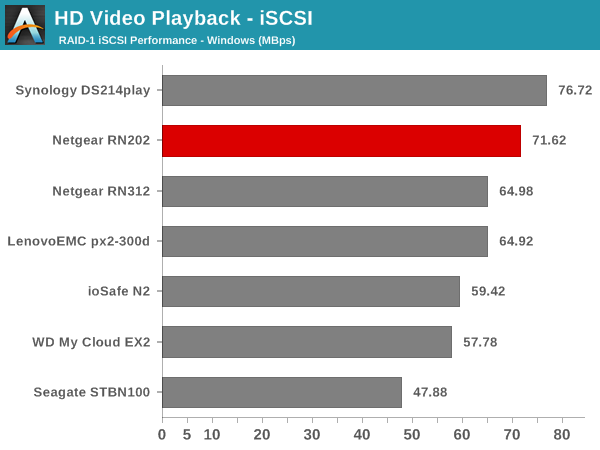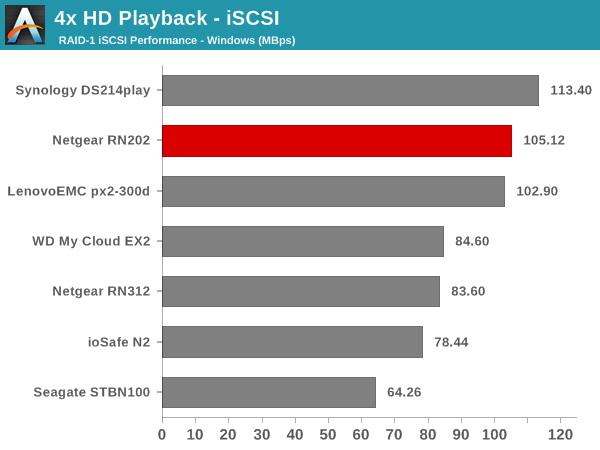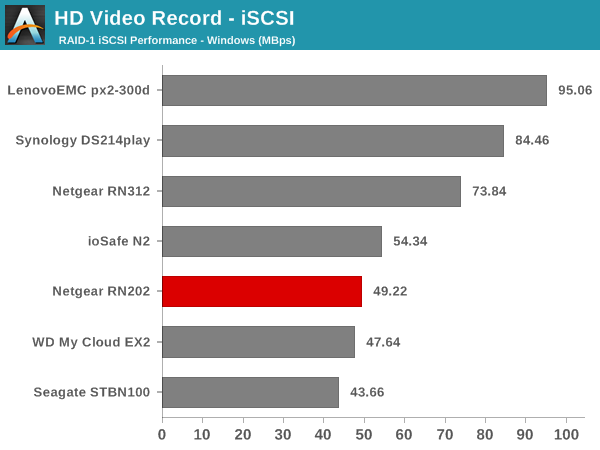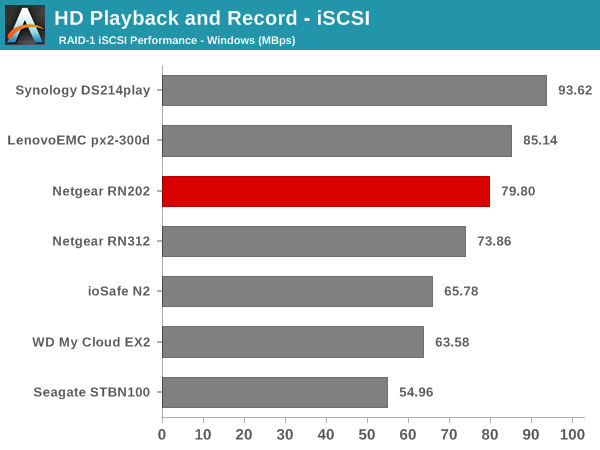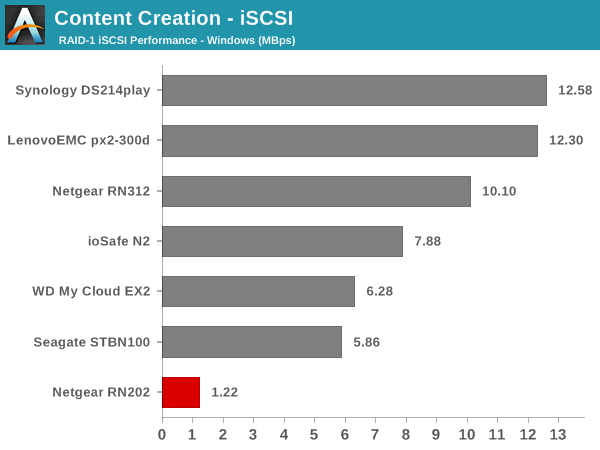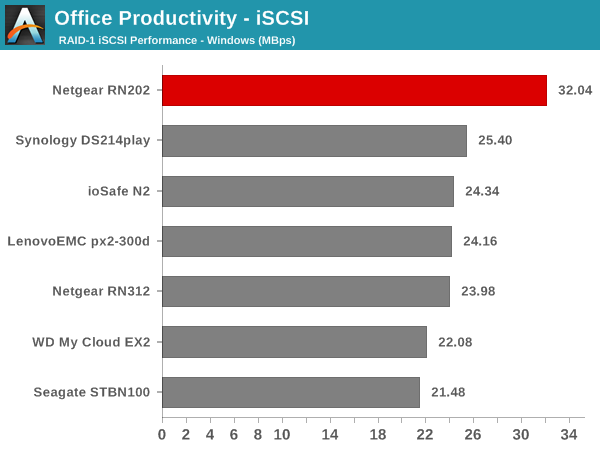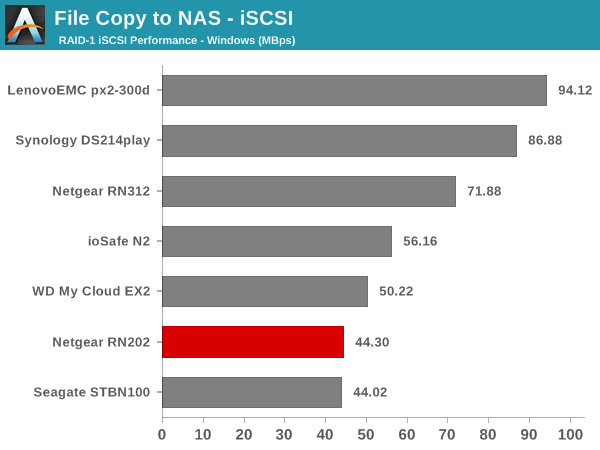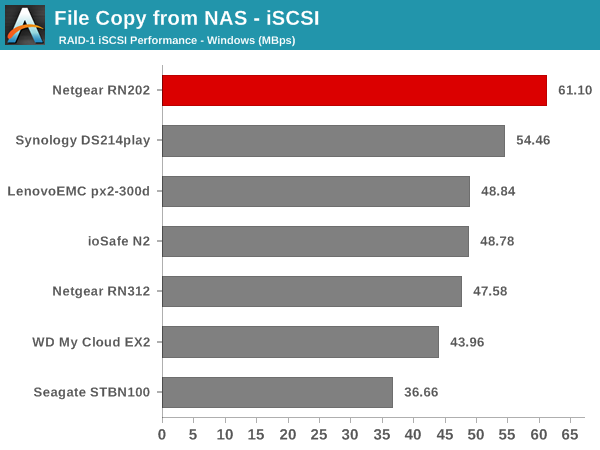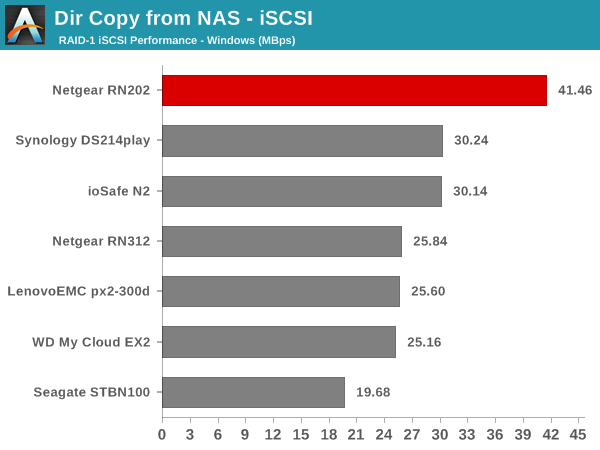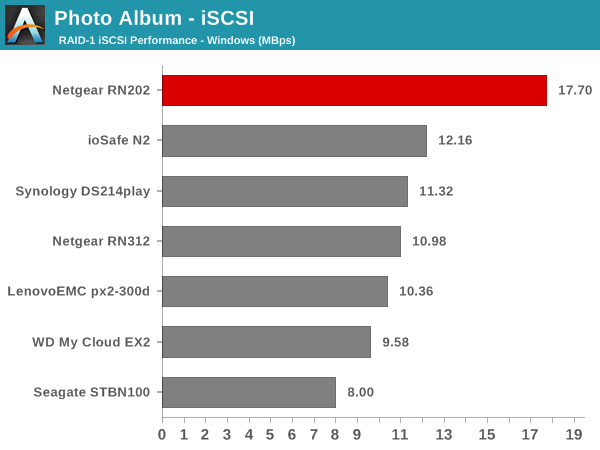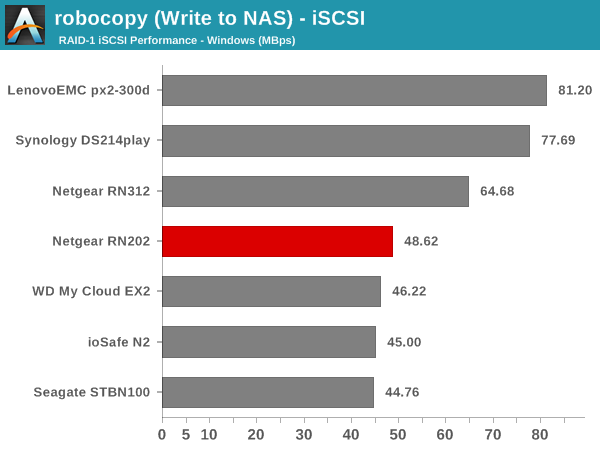 The iSCSI performance is similar to the CIFS performance. The writes suffer heavily, but the read performance is again very good enabling the unit to emerge as the clear leader in certain workloads. Note that the test share was configured with bit-rot protection (something users expect from any btrfs-enabled NAS) and a weekly snapshot schedule, but no compression was in play during the benchmarking process.