Inside the S822L: Hardware Components
The 2U Rack-mount S822L server contains two IBM POWER8 DCM sockets. Each socket thus contains two cores connected by a 32GBps interconnect. The reason for using a Multi-Chip-Module (MCM) is pretty simple. Smaller five-to-six core dies are a lot cheaper to produce than the massive 650 mm² monolithic 12-core dies. As a result the latter are reserved for IBM's high-end (E880 and a like). So while most POWER8 presentations and news posts on the net talk about the multi-core die below...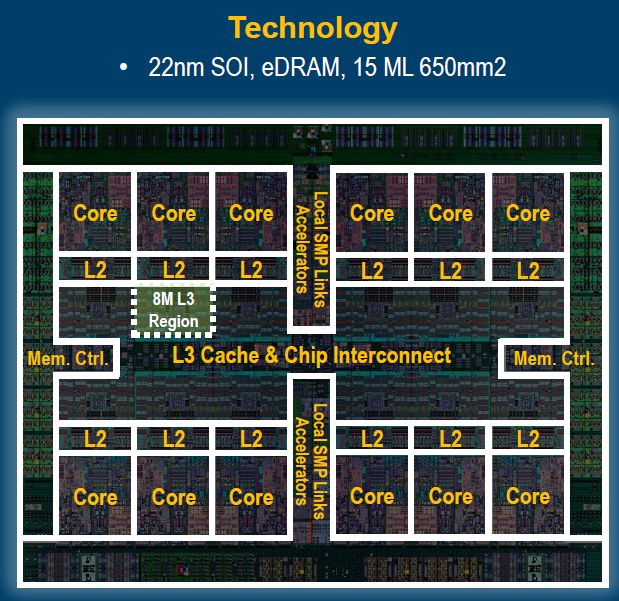 ... it is actually an MCM with two six core dies like the one below that is challenging the 10 to 18 core Xeons. The massive monolithic 10-12 core dies are in fact reserved for much more expensive IBM servers.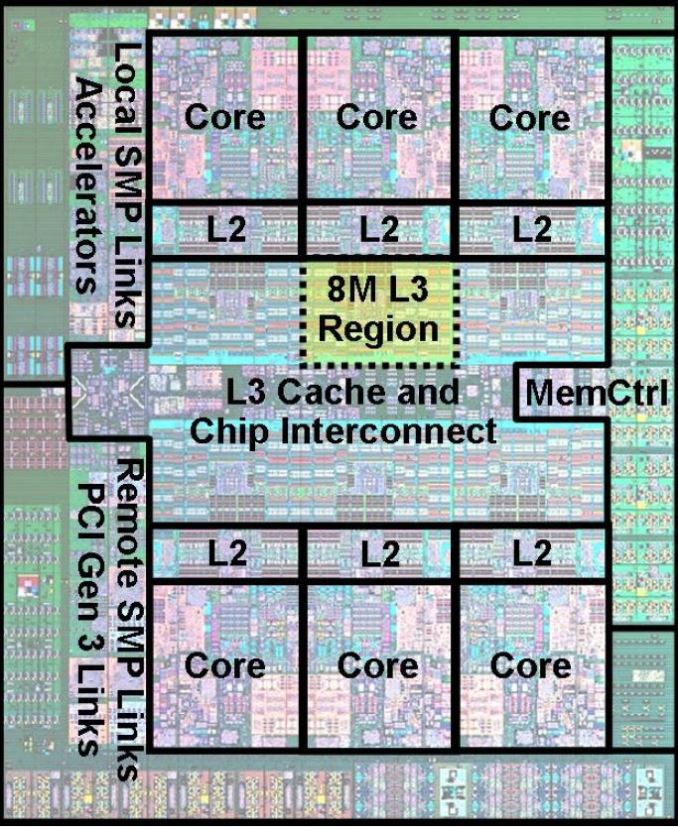 The layout of the S822L is well illustrated by the scheme inside the manual.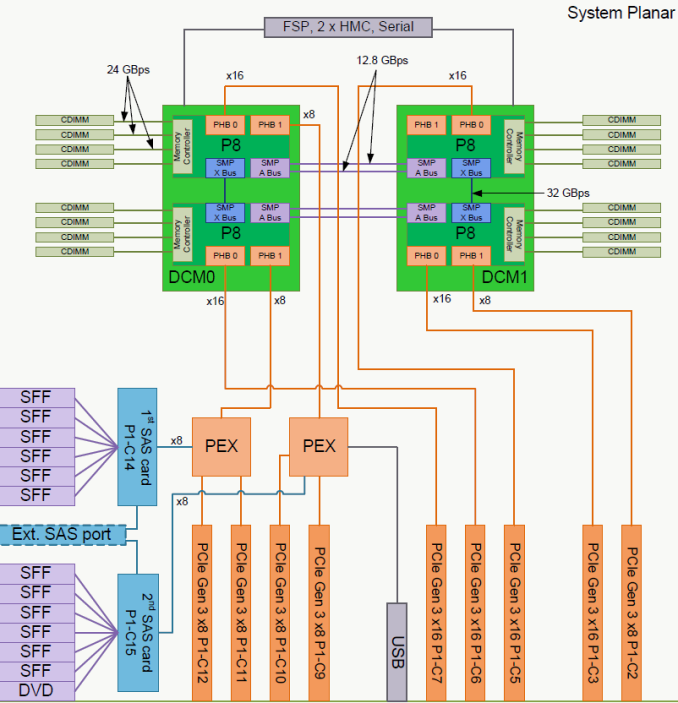 Each DCM offers 48 PCIe Gen 3 lanes. 32 of those lanes are directly connected to the processor while 16 connect to PCIe switches. The PCIe switches have "only" 8 lanes upstream to the DCM, but offer 24 lanes to "medium" speed devices downstream. As it unlikely that both your SAS controllers and your network controllers will gobble up the full PCIe x8 bandwidth, this is a very elegant way to offer additional PCIe lanes.