Hangouts Writing A Message
Naturally typing and writing messages is a big part of every-day scenarios for a lot of applications. This time, it's mostly the keyboard application that uses up most of the processing power as it does dictionary lookups for word correction and prediction. In this scenario I used TouchPal's swyping keyboard instead of a usual touch keyboard.
No I don't usually swype this slowly!
On the little cores we see a very variable load. In general, it looks like all 4 little cores are used at medium load. CPU frequency as well doesn't look to reach the higher frequency states and tends to fluctuate on the lower-end of the available range.
The big cores aren't active at all. It's only when sending the message that the cores kick into gear for a very short burst. The rest of the time, they're residing on at minimim frequency in their power-gated states.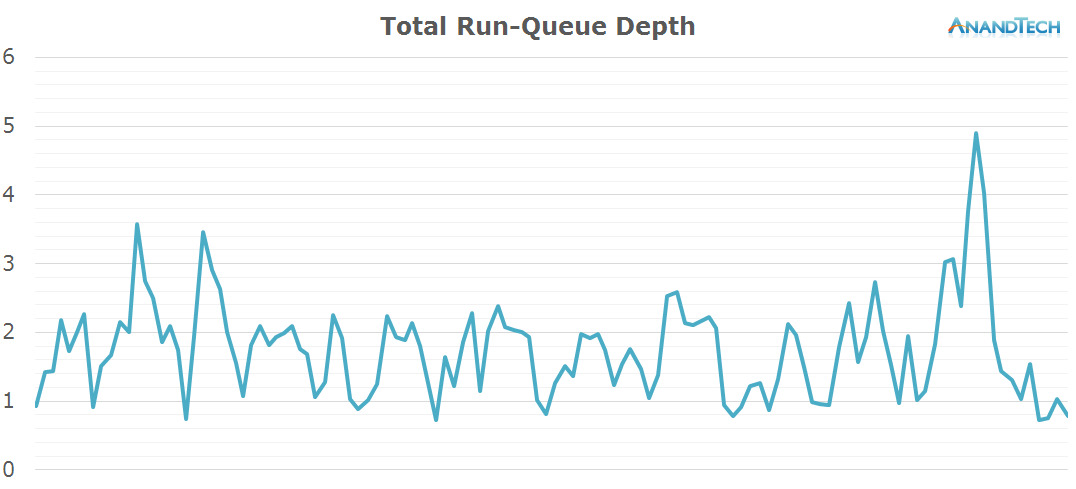 As the big cores didn't have much scheduled on them, the total rq-graph for the whole system doesn't look very different from the one on the little cores. Writing messages is definitely a low-end task that doesn't require too much processing power.