Real Racing 3 Playing
Of course we have to also measure what happens during a normal play-through. I recorded a 38s section of in-game activity while racing part of a lap around a circuit.
The little cores see at least 3 major threads loaded onto them. The 4th core is doing some work as well, but quite a bit less than the first 3. What is extremely interesting here is the frequency distribution graph: The cores don't settle for any one frequency and make use full use of the full range of the cluster.
The behaviour of the big-cluster is clear-cut. There's only 1 significant thread that ever gets placed on the big cores. This is an ideal scenario for a big.LITTLE architecture as would there have been more than 1 thread, that secondary thread would have suffered from diminished efficiency as it wouldn't be able to run at the best perf/W frequency due to ARM's synchronous frequency planes between CPUs in a cluster.
The power-distribution graph does show the worrying anomaly of seeing CPU4 come out its power-collapse state for very small periods of time. This would be a source of inefficiency of either the scheduler or the CPUIdle framework needing to wake up that core for the sake of simple clean-up work instead of real load.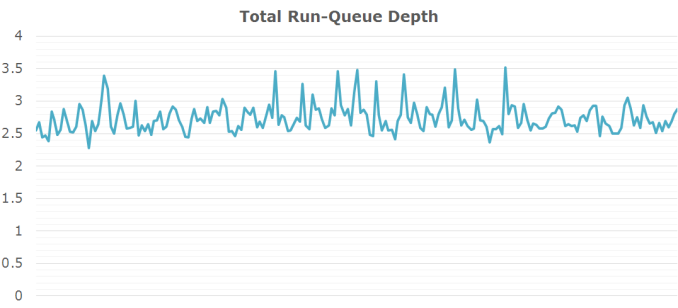 I think it's pretty safe to come to the conclusion that Real Racing 3 is coded with quad-core CPUs in mind as we see exactly 4 major threads loading the SoC's CPUs to various extent.