Sequential Read Performance
For full details of how we conduct our Iometer tests, please refer to this article.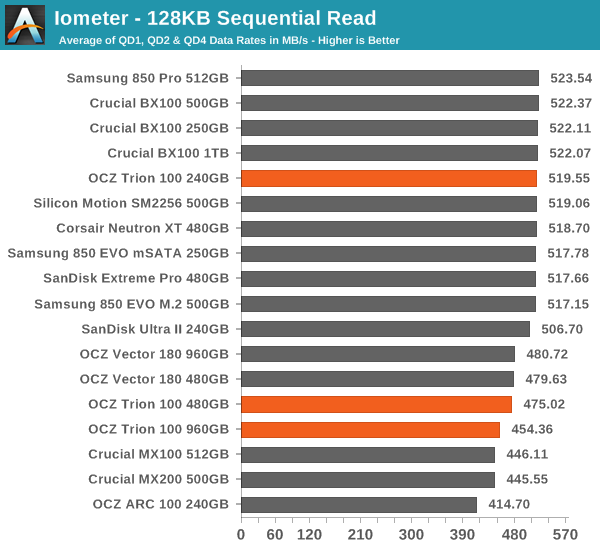 Fortunately sequential read performance is better than random, although for some reason the performance decreases as the capacity goes up. It seems like the controller may have trouble keeping up with the increasing number of LBAs to track, or frankly it could be just poor optimization too because the Neutron XT has no similar performance issues despite the similar underlying architecture. Another explanation could be increased latency from higher density NAND packages as there is some performance penalty due to longer wiring, although Samsung doesn't have any performance issues with its high density packages.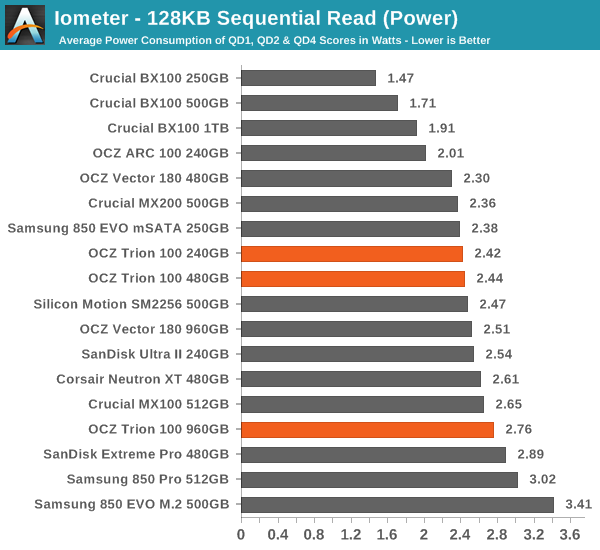 Unlike the performance, power consumption does go up with capacity, making the higher capacities less efficient.
The reason for poor performance lies in bad scaling because it takes a queue depth of 16 until the 480GB and 960GB models reach their peak performance.
Sequential Write Performance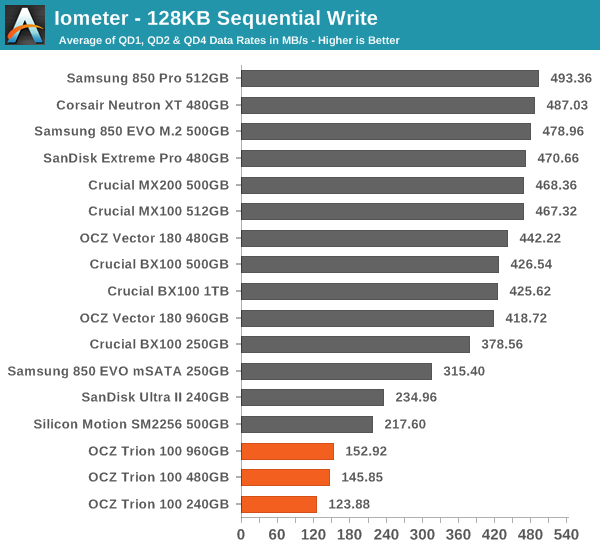 Sequential write performance, on the other hand, is as poor as random write performance. I'm again surprised that the higher capacities present only marginal increase, whereas in write performance the additional NAND should help to distribute writes to a larger number of die for increased performance.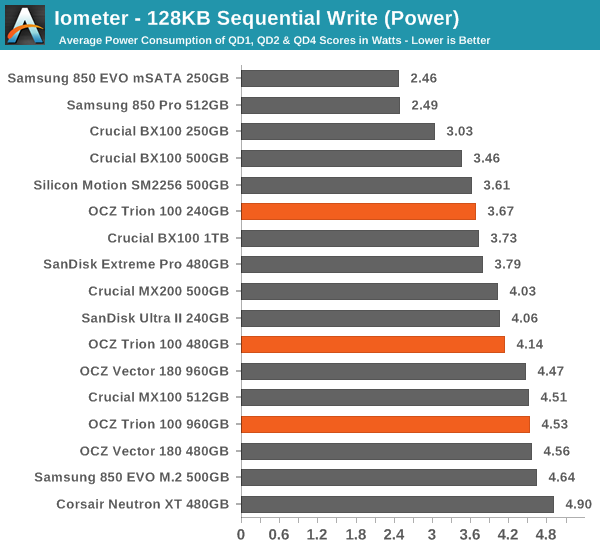 Power is again pretty high, though, especially when considering the performance against other drives.