AnandTech Storage Bench - The Destroyer
The Destroyer has been an essential part of our SSD test suite for nearly two years now. It was crafted to provide a benchmark for very IO intensive workloads, which is where you most often notice the difference between drives. It's not necessarily the most relevant test to an average user, but for anyone with a heavier IO workload The Destroyer should do a good job at characterizing performance. For full details of this test, please refer to this article.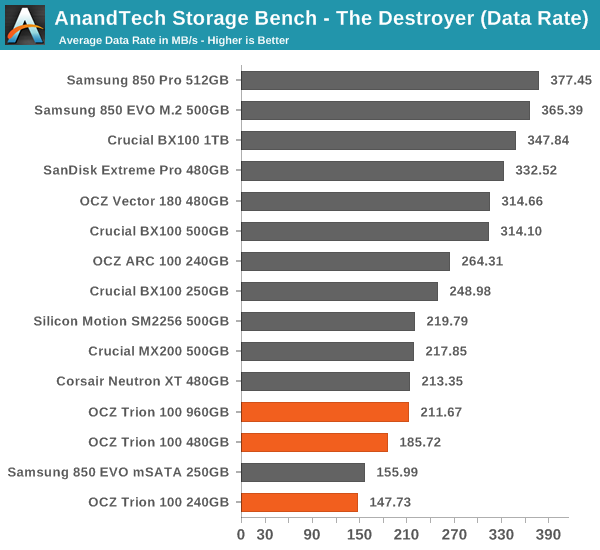 The Trion is evidently not designed for intensive IO workloads like our The Destroyer and that's clear in the results. It's quite a bit slower than any of the other drives we have tested, including the TLC based Silicon Motion SM2256.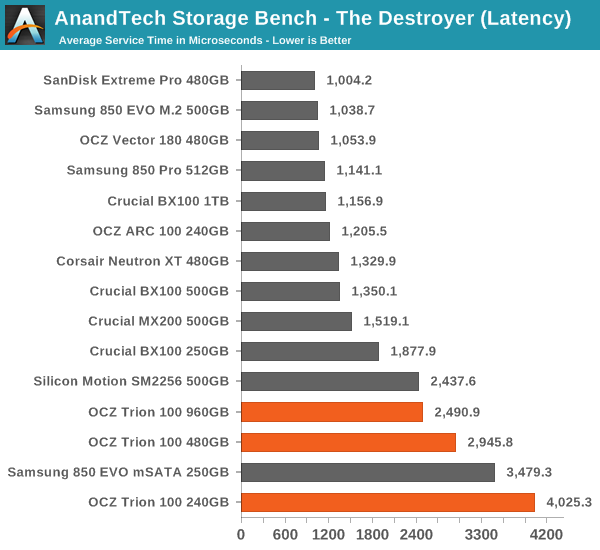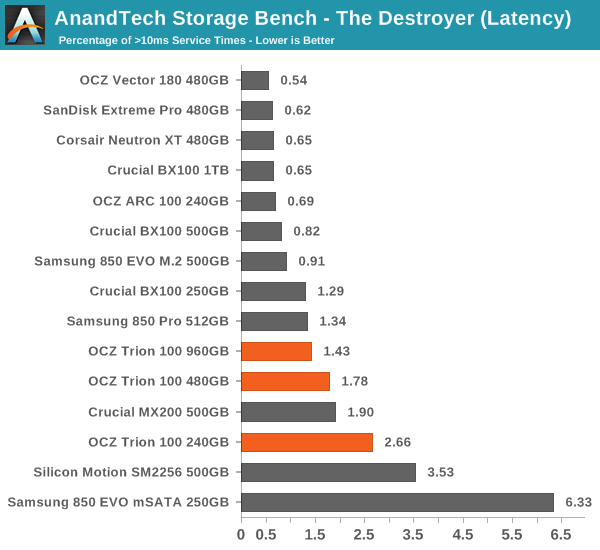 Fortunately the share of high latency IOs is tolerable and despite the high average latency the Trion at least doesn't completely stop processing host IOs.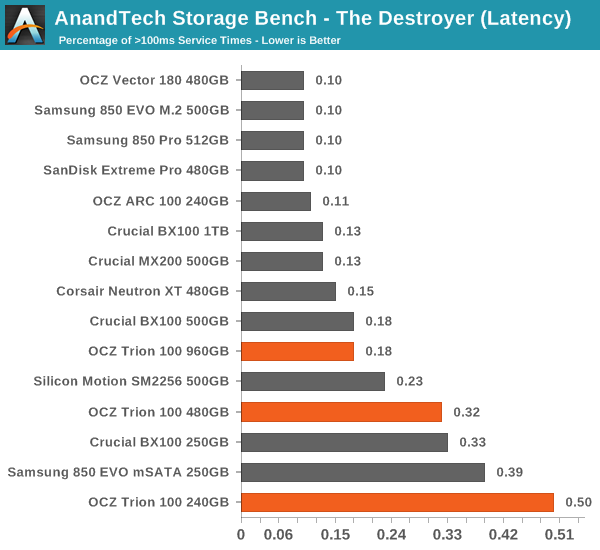 It looks like the Trion is doing a lot of background garbage collection because despite the low performance, the power consumption is very high. For desktop users that's a non-issue, but for mobile the Trion may not be the best pick.