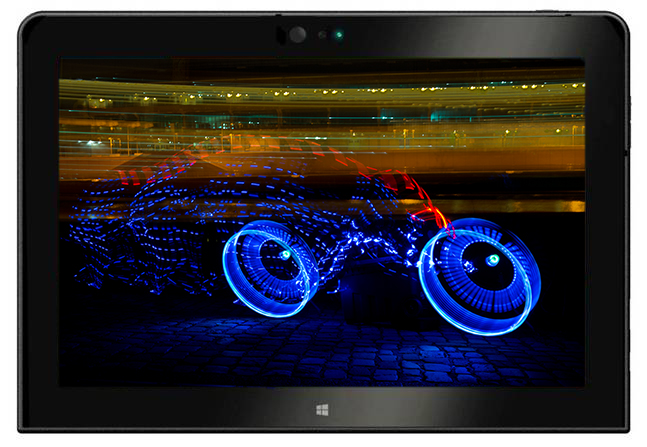 Today at Lenovo Tech World, the company has taken the wraps off of an updated version of their ThinkPad 10 tablet, and they are launching their first screen sharing device (apparently it's not their first despite them saying it is) the Lenovo Cast.
The second generation ThinkPad 10 replaces the first gen model which was launched about a year ago. It keeps a lot of what made the ThinkPad 10 a decent tablet, including the 10.1" 1920x1200 16:10 display. It continues to offer 2 or 4 GB of LPDDR3 memory, as well as both 64 and 128 GB eMMC storage options. The big change is to the processor, with the ThinkPad 10 now being powered by the 14 nm Intel Cherry Trail Atom, specifically the x5-Z8500 or x7-Z8700 models. It is also rated at the same ten hours of battery life with the integrated 32 Wh battery, and includes the ThinkPad Pen Pro technology with WRITEit. WRITEit is a Lenovo software add-on which allows the pen to be used for almost any input.
Since this tablet is aimed at the enterprise, it also includes features that you will be hard pressed to find in consumer level tablets including optional dTPM encryption, a fingerprint reader, or a smart card reader. Lenovo will even do laser etching and asset tagging of this model to assist companies with inventory control.
As an enterprise tablet, it also has a full assortment of accessories including a folio keyboard, ultrabook keyboard, QuickShot cover, tablet dock, protector case, and more.
Lenovo ThinkPad Tablet 10
Lenovo ThinkPad 10 Gen 2 (2015)
Lenovo ThinkPad 10 Gen 1 (2014)
Dimensions
H: 177mm
W: 256.5mm
D: 9.1mm
H: 177mm
W: 256.5mm
D: 8.9mm
Weight
617 grams
598 grams
CPU
Intel Atom x5-Z8500 1.44-2.24 GHz quad-core 14nm Cherry Trail
Intel Atom x7-Z8700 1.6-2.4 GHz quad-core 14nm Cherry Trail
Intel Atom Z3795 1.59-2.39 GHz quad-core 22nm Bay Trail
GPU
Intel HD Graphics (Gen 8 with 12 EUs on x5, 16 EUs on x7)
Intel HD Graphics (Gen 7 with 4 EUs)
RAM
2/4 GB LPDDR3
2/4 GB LPDDR3
Storage
64-128 GB eMMC
64-128 GB eMMC
Display Size and Resolution
10.1" 1920x1200
10.1" 1920x1200
Battery
Rated at 10 hours, 32 Wh
Rated at 10 hours
Active Pen
ThinkPad Pen Pro
ThinkPad Pen Pro
Price at launch
$549
$599
The ThinkPad 10 will ship with Windows 10 pre-installed, and the launch timeframe for the tablet is August 2015, which fits into the summer time frame that Microsoft has promised for Windows 10. The price at launch is $549 for the base model.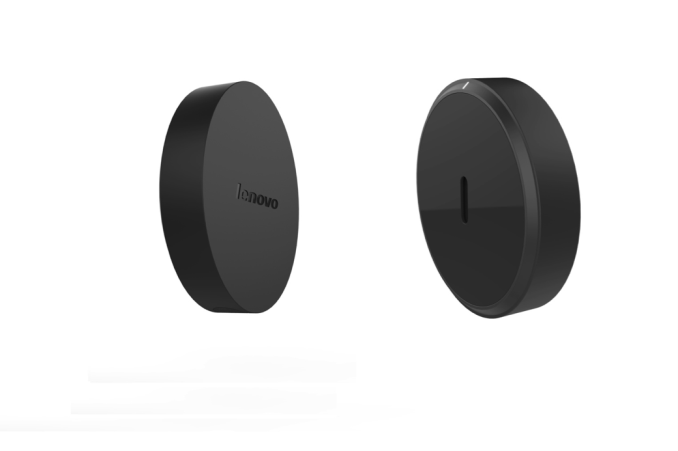 The second item launching today is the Lenovo Cast, which is a Miracast and DLNA module which can be connected to any television with HDMI. Lenovo is promoting the dual frequency Wi-Fi available on the Lenovo Cast as an upgrade over many of the other Miracast devices on the market today. Since it supports both DLNA and Miracast, it should work with almost any device which supports either of those standards. As with most of these devices, it is powered by micro USB to allow it to be powered off of a TV USB port. Lenovo is claiming that the device will support casting from up to 20 meters and through up to two walls, but that is not at 1080p, where it drops to 5 meters on 2.4 GHz or 15 meters on 5 GHz Wi-FI. The included Realtek wireless chip is the RTL 8192DU which is 802.11 a/b/g/n. The Lenovo Cast includes a 1 meter USB to micro USB cable, a 1 meter HDMI cable, and a bracket to mount the Lenovo Cast on the back of a television. At just 70mm x 15 mm (2.76 x 0.59 inches) and a weight of just 50 grams, it should be an easy accessory for travel too. The Lenovo Cast is launching in August for $49 USD with worldwide availability.
The ThinkPad 10 is a bit of a price premium for a tablet, but not excessively so, and hopefully we can get our hands on one to see how it compares to the Surface 3 which is the only other device around with Cherry Trail at the moment. I believe this is the first device that I have seen which has specifically stated it will launch with Windows 10 as well, and assuming Microsoft hits their time frame, Lenovo should not have to hold this device back.
There is a lot of competition in the casting space, but a small DLNA and Miracast device for $49 is, I think, a good price especially considering it comes with dual-band Wi-Fi and all of the necessary cables and even a mounting bracket.