On-Board Audio - No need for add-in cards
Over the years the quality of on-board audio solutions has been improving tremendously; in the past two years alone, we've seen on-board audio go from virtually unpredictable to indiscernible from most add-in card solutions. Today, we're seeing the trend continue.
A few of the KT333 boards we rounded up were the first we've encountered that use Avance Logic's new ALC650 AC'97 codec which provides six-channel audio support at a very low cost of implementation. The beauty of this setup is Avance Logic's software allows you to remap the three 1/8" jacks that are on all motherboards with on-board audio to handle front, rear and LFE outputs to enable 5.1 analog outputs without any additional brackets. This makes enabling 6 channel audio a very cheap option for motherboard manufacturers since they don't have to bundle any other brackets with the motherboard, though if you wish to have SPDIF outputs, you need an extra bracket anyways.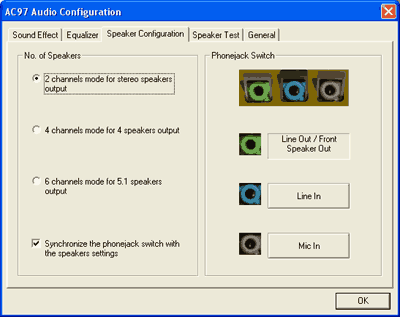 Default Inputs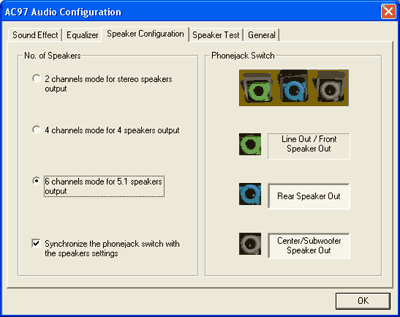 Remapping the Inputs to Outputs
When we first started testing the on-board audio of motherboards, we only had access to subjective quality tests, but with this roundup we're introducing new methodology using the RightMark Audio Analyzer. We'll talk more about this later.
The Contenders
The KT333 boards we included in this roundup are as follows:
ABIT KX7-333
ABIT AT7
ASUS A7V333
DFI AD76 RAID
ECS K7VTA3
EPoX 8K3A+
Gigabyte GA-7VRXP
MSI KT3 Ultra
Shuttle AK35GT2/R
Soyo KT333 Dragon Ultra