Random Read Performance
For full details of how we conduct our Iometer tests, please refer to this article.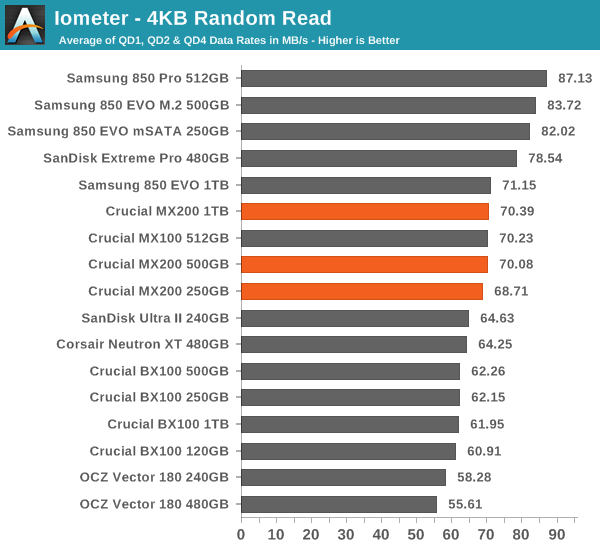 Random read performance is typical to Crucial's Marvell based drives a bit better than the BX100.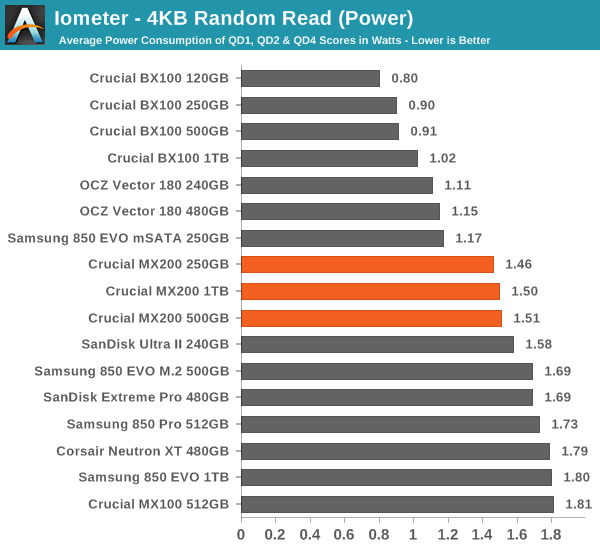 The power consumption is fairly average too, resulting in good efficiency.
Looking at the scaling with queue depth, the performance increases smoothly across all queue depths and capacities. It's not 850 Pro level, but I suspect the NAND has its play in this too.
Random Write Performance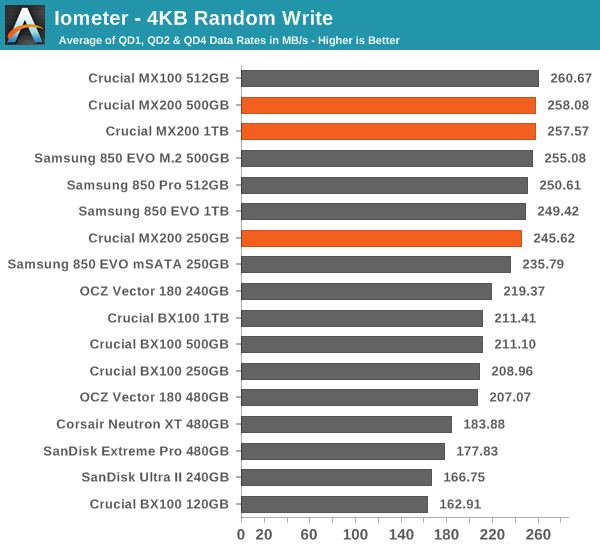 Random write performance, on the other hand, is top of the class and similar to the MX100. Crucial's Marvell based SSDs have always had excellent peak random write performance and the MX200 finally adopts the performance to steady-state too.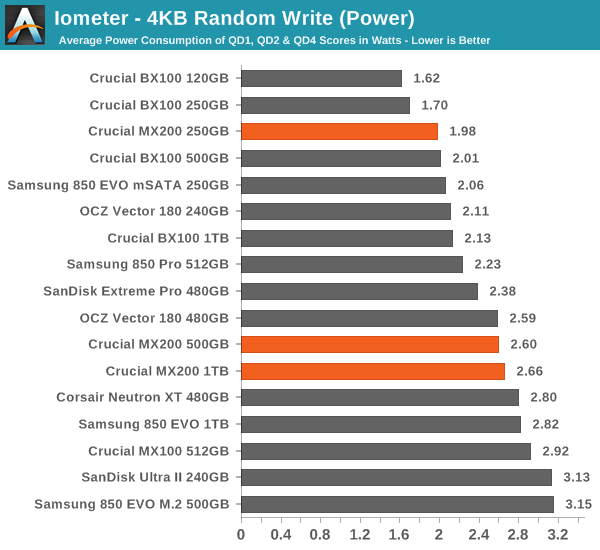 Despite the high performance, the power efficiency is good. The SLC cache in the 250GB model shows it's advantage because the performance is nearly the same, whereas power consumption is considerably lower. Writing to SLC NAND is more power efficient because each write operation requires less programming pulses to set the correct voltage state, although the downside is that the MX200 will basically rewrite all data to MLC later, which will defeat any power savings as we saw in our Storage Bench traces.
Especially QD1 and QD2 performance is great and the throughput also scales well with queue depth. The 250GB model hits the wall of its SLC cache in QD4 (half of the drive is now filled with data i.e. the whole SLC cache), so the performance takes a slight hit while the drive moves existing data from SLC to MLC and processes new write requests from the host.