AnandTech Storage Bench - Heavy
While The Destroyer focuses on sustained and worst-case performance by hammering the drive with nearly 1TB worth of writes, the Heavy trace provides a more typical enthusiast and power user workload. By writing less to the drive, the Heavy trace doesn't drive the SSD into steady-state and thus the trace gives us a good idea of peak performance combined with some basic garbage collection routines. For full details of the test, please refer to the this article.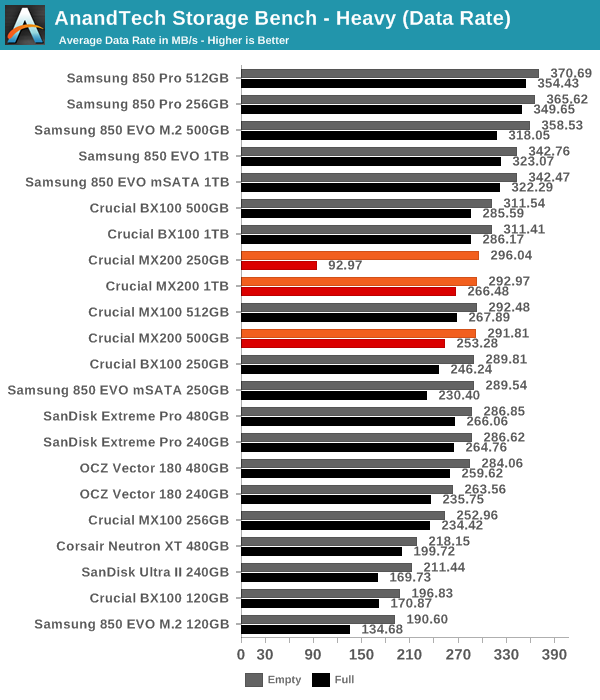 In our Heavy trace the MX200 is an average drive: it's not as fast as Samsung drives, but roughly on par with the BX100. The most notable data point is the 250GB MX200 in full state because the drop in performance is tremendous, which is due to Dynamic Write Acceleration that is only enabled on the 250GB model. Because DWA writes everything to the SLC cache first, the drive constantly needs to migrate data from SLC to MLC, adding a significant amount of overhead and reducing the performance of host IOs.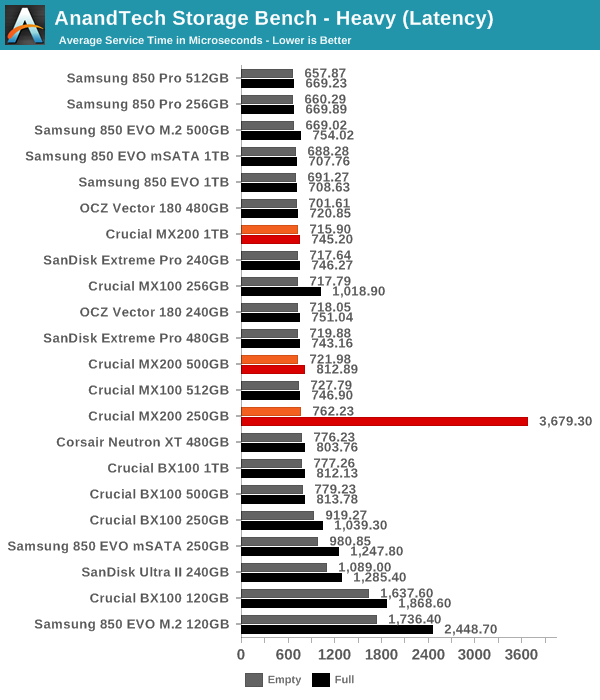 The latencies are also good, except for the full 250GB MX200.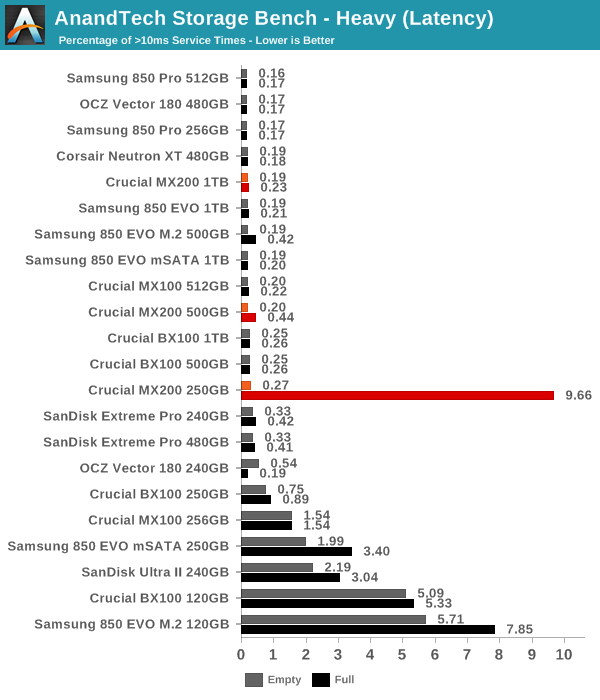 Power consumption under load is decent, but not BX100 level. The advantage over Samsung drives is notable, though, so the MX200 appears to be a pretty good fit for a laptop.