It's all about Hammer
AMD kicked off day one of Computex with a lot of information about their Opteron and Hammer platforms.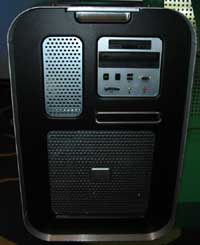 Click to Enlarge
First on the agenda was a public demonstration of a 4-way Opteron system running 64-bit SUSE Linux serving web pages to Hammer based Athlon desktops.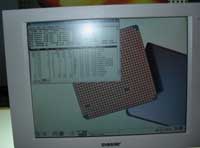 Click to Enlarge - Screenshot of the Opteron Server
There wasn't much to see other than the fact that the platform was running reliably in 64-bit mode under Linux. We're still waiting for confirmation of when to expect a 64-bit version of XP for the Hammer architecture; it would be quite a feat for Microsoft to have 64-bit Windows XP Professional available for the Hammer's launch later this year because of the fact that Microsoft will need to include 64-bit versions of all of the drivers with their OS. What may be even more likely is that we'll see a 64-bit version of Windows XP Server out for the Hammer with reduced driver support out of the box.