7-Zip Decompression
Up next, let's see how the chips compare in decompression. Decompression is an even lower IPC workload, as it is very branch intensive and depends on the latencies of the multiply and shift instructions.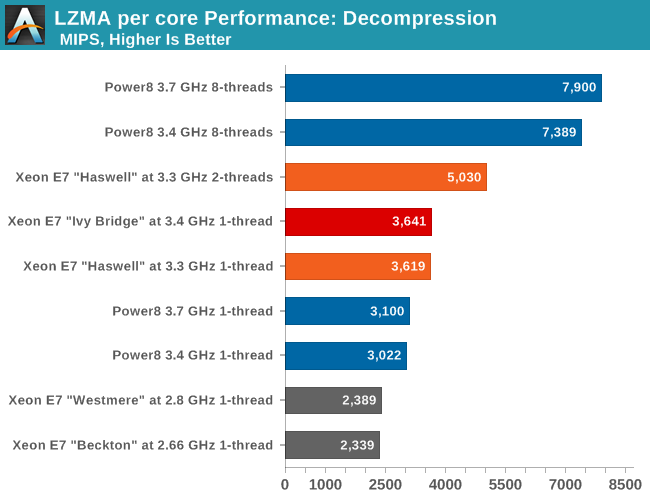 The slightly higher clock of "Ivy Bridge EX" is enough to keep up with "Haswell EX".
Meanwhile, once again the Haswell core proves to be a bit more capable. It sustains 20% higher IPC with one thread. But run 8 threads inside the most powerful RISC core ever, and the POWER8 beats the XEON E7 by a massive margin: it is almost 50% (!) faster. Wow. Don't believe it? see below.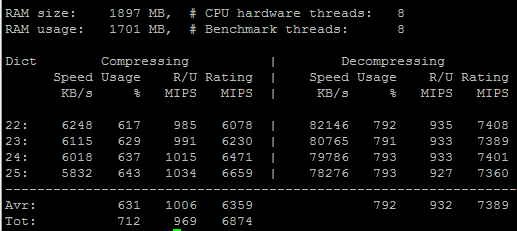 Now, in defense of Intel, decompression has an exotic instruction mix. You should optimize for the common case, not for exotic software. So we were told by the RISC vendors 30 years ago...
Want more POWER8 benchmarks? Unfortunately we'll have to dissapoint you. The limited server we tested on was not able to run any of our server workloads as we only had one core and less than 2 GB to work with.