Memory Subsystem: Bandwidth
Let's set the stage first and perform some meaningful low level benchmarks. First, we measured the memory bandwidth in Linux. The binary was compiled with the Open64 compiler 5.0 (Opencc). It is a multi-threaded, OpenMP based, 64-bit binary. The following compiler switches were used:
-Ofast -mp -ipa
The results are expressed in GB per second. Note that we also tested with gcc 4.8.1 and compiler options
-O3 –fopenmp –static
Results were consistently 20% to 30% lower with gcc, so we feel our choice of Open64 is appropriate. Everybody can reproduce our results (Open64 is freely available) and since the binary is capable of reaching higher speeds, it is easier to spot speed differences.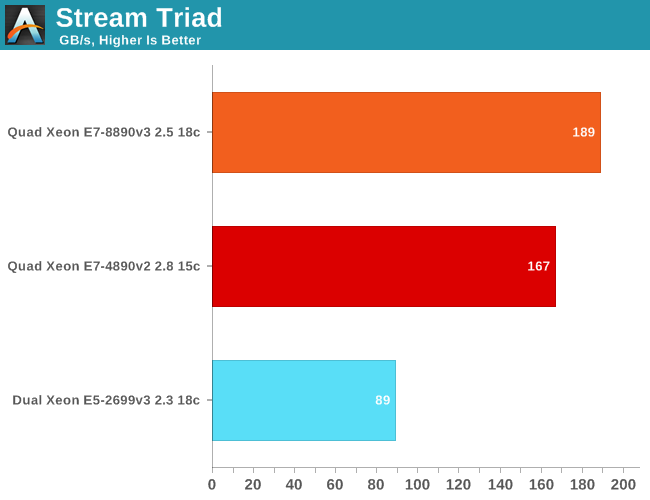 We get a 13% increase in bandwidth, which is a result of the faster SMI interface (3.2 GT/s instead 2.67 GT/s). Intel did a good job here: it is not easy to keep bandwidth scaling with the socket count.