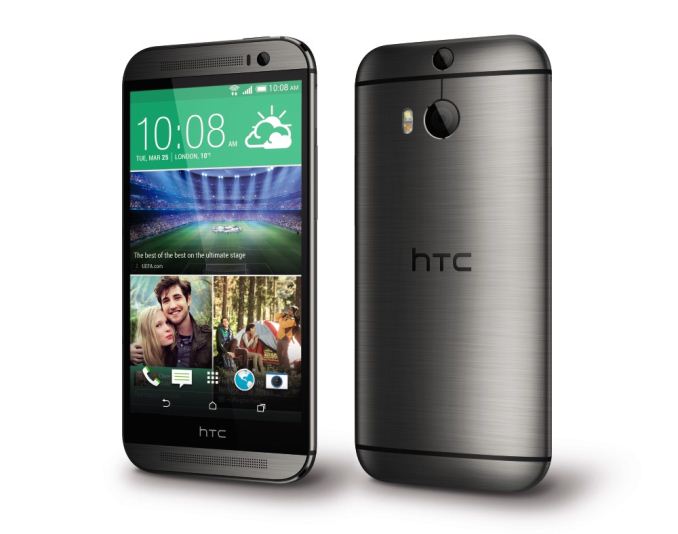 Today HTC is announcing a new smartphone that sits somewhere between their mid-range smartphones and their flagship ones. This new phone is the One M8s, and even with a quick glance you will notice that it looks very similar to HTC's previous flagship smartphones, the HTC One M8. In fact, the two devices are essentially identical in terms of their appearance and construction, with HTC's official specifications showing only a 0.2mm difference in maximum thickness between the two. Despite being nearly visually identical, the specifications of the M8 and the M8s differ in several ways, and I've compared them in the chart below.
HTC One M8s
HTC One (M8)
SoC
Qualcomm Snapdragon 615, 4 x Cortex A53 at 1.7GHz + 4 x Cortex A53 at 1.0GHz
MSM8974ABv3 2.26 GHz Snapdragon 801
RAM/NAND
2 GB LPDDR3, 16GB NAND + microSD
2GB LPDDR3, 16/32GB NAND + microSD
Display
5" 1080p LCD
Network
2G / 3G / 4G LTE (Qualcomm MDM9x25 UE Category 4 LTE)
Dimensions
146.36 x 70.6 x 9.55mm max, 160 grams
146.36 x 70.6 x 9.35mm max, 160 grams
Camera
13 MP F/2.0 Rear Facing, 28mm (35mm equiv) and rear depth camera, 5MP
F/2.8 Front Facing
4.0 MP Rear Facing with 2.0 µm pixels, 1/3" CMOS size, F/2.0, 28mm (35mm equiv) and rear depth camera, 5MP F/2.0 FFC
Battery

2840 mAh (10.79Wh)

2600 mAh (9.88Wh)
OS
Android 5.0 with HTC Sense
Android 5.0 with HTC Sense
Connectivity
802.11a/b/g/n/ac + BT 4.1, USB2.0, GPS/GNSS, NFC
802.11a/b/g/n/ac + BT 4.0, USB2.0, GPS/GNSS, NFC
SIM Size
NanoSIM
At least on paper the M8s shares its chassis, cellular connectivity, and display with the M8, although it remains to be seen if it indeed uses the exact same LCD panel. WiFi and Bluetooth connectivity is also similar, although the M8s ships with Bluetooth 4.1 capable firmware out of the box. Beyond these specifications is where the differences between the two devices begin to arise.
The first major difference is obviously the SoC. While the One M8 used Qualcomm's Snapdragon 801 with four Krait cores at 2.26GHz, the M8s opts for Qualcomm's Snapdragon 615 which has two clusters of four Cortex A53 cores at 1.7GHz and 1.0GHz respectively. It will be interesting to see how Snapdragon 615 compares to 801 with regards to performance as well as power consumption. On that note, the M8s is also able to fit a higher capacity battery in the same chassis as the original M8.
The last major difference between the two are the cameras. While the One M8 used HTC's 4MP "UltraPixel" sensor, the M8s opts for a 13MP sensor. Despite this, it retains the secondary depth camera which enables HTC's duocam post processing effects like depth of field and refocusing photos.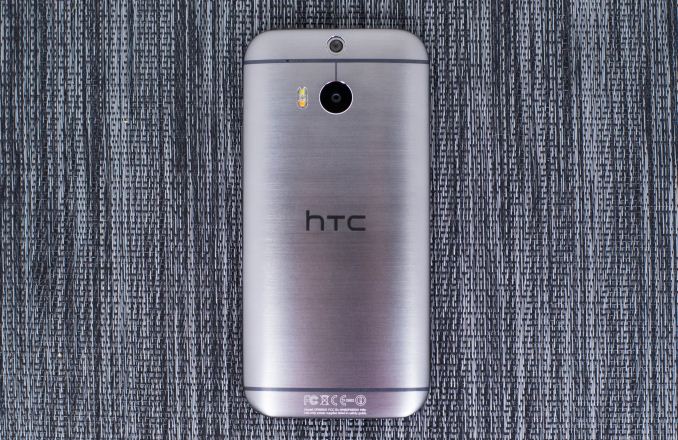 The comparison to the original One M8 is really just to show how the two devices differ inside since they share the same appearance. While the M8 was HTC's flagship smartphone, the M8s is not quite at that level. It seems to sit somewhere between the HTC Desire 826 and the HTC One M9, with a more premium design than the 826 but very similar specifications. As far as availability is concerned, the HTC One M8s will be launching in several parts of Europe. Pricing will vary from region to region, but the cost in the United Kingdom has been confirmed at £379.99 outright which gives some idea as to how much the HTC One M8s will cost compared to the One M9 and Desire 826 that sit above and below it respectively.