CPU Scaling under Quake III Arena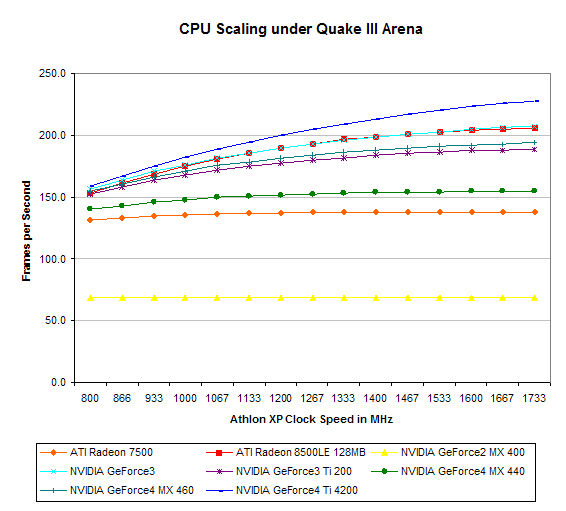 You can see that after a certain point these cards begin to run out of juice under Quake III Arena. Even the Ti 4200 exhibits some leveling off while the rest of the contenders are clearly flattening their CPU scaling curves either just after the 1.26GHz mark or well before it.
But with frame rates almost all above 138 fps is there any reason to complain at all?