System Performance
The upgraded CPU in the 2015 Blade has made a big improvement in processing power. The outgoing model was no slouch, but 400 MHz of both base and boost clocks, and ten more watts of TDP available, the Core i7-4720HQ performs very well. Some may be wondering where the new Intel Broadwell CPUs are, since they have been available since last year. The launch of Broadwell has been very staggered, with the Core M launch at the end of 2014, which are 4.5 watt CPUs, and then the 15 watt dual-core Broadwell U series was launched at CES in January 2015. The higher wattage quad-core parts on the new 14 nm process will not be out for a few months yet. Razer could have stuck with the old 4702HQ model until then, so it was nice to see them offer a speed bump to the 4720HQ at the same price as last year's model.
So with the speed increase, let us see how the new model performs compared to last year's model and some other similar notebooks. If you would like to compare the 2015 Razer Blade to any other laptops we have tested, please check out our online comparison tool, Bench.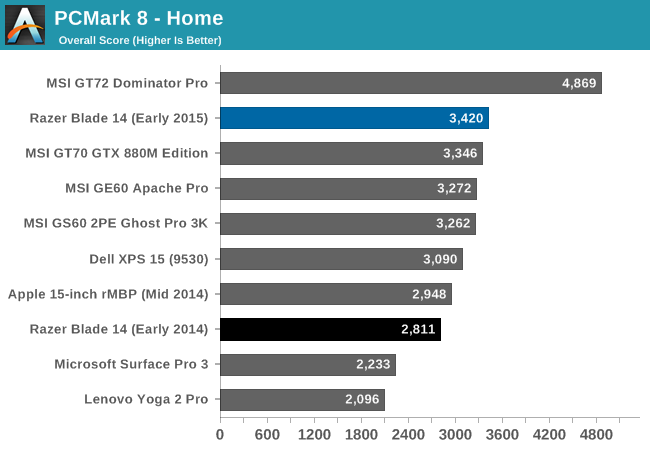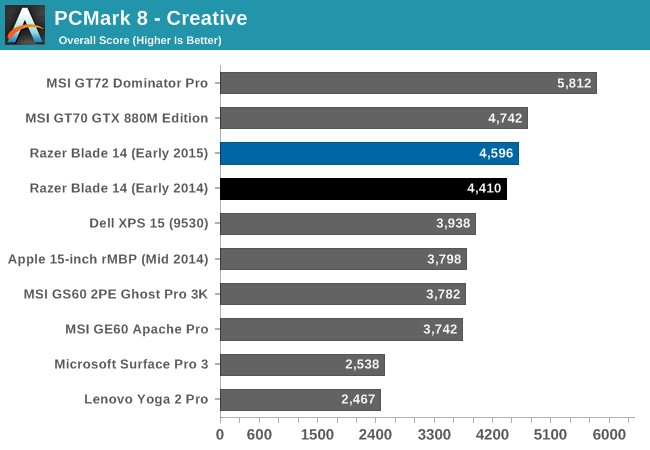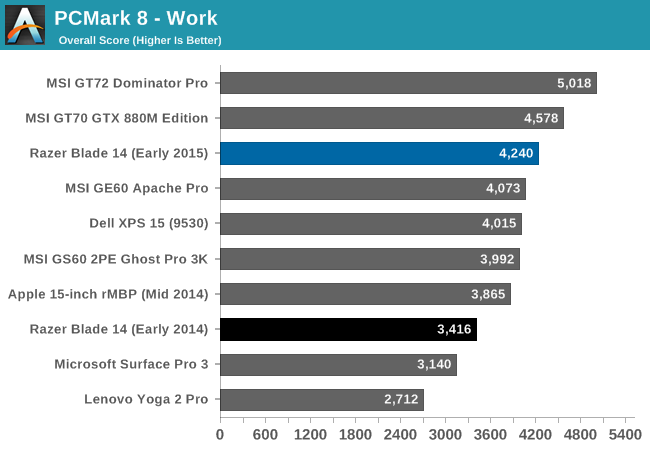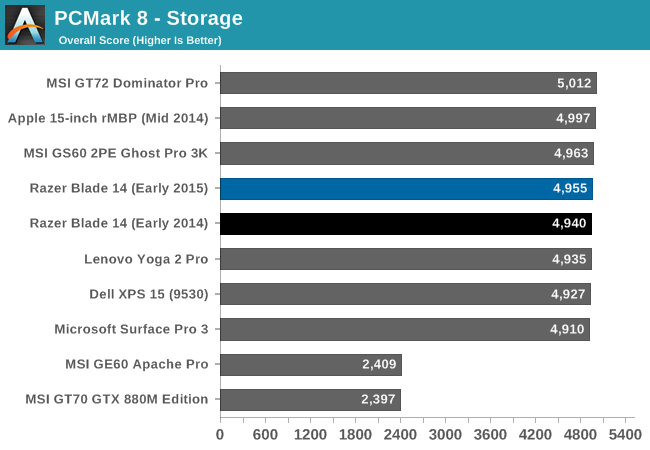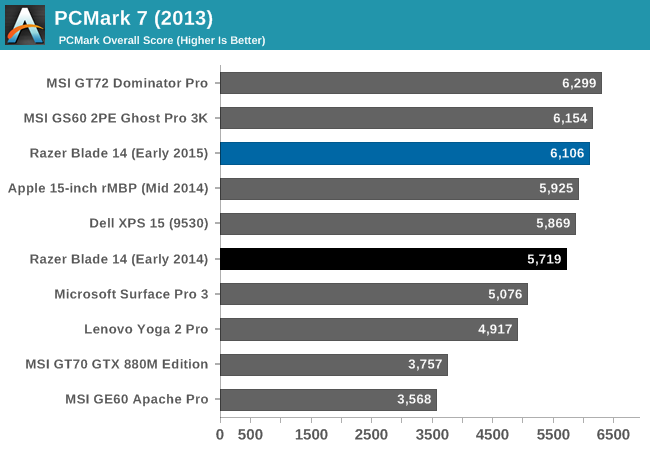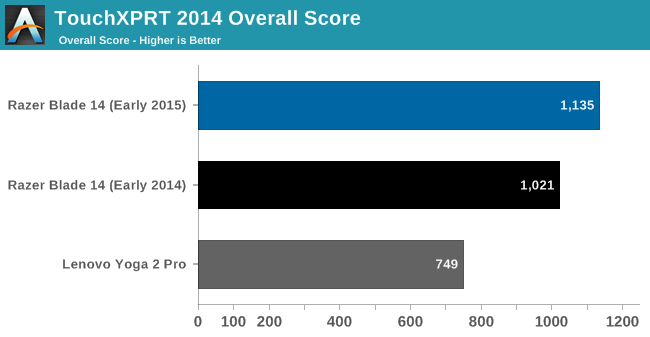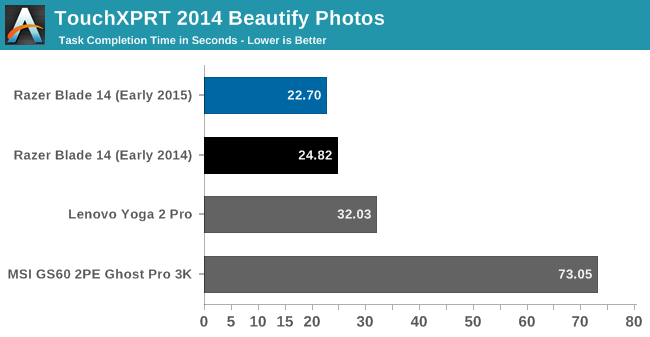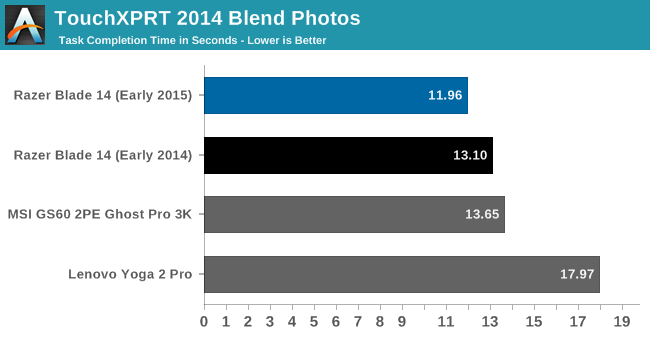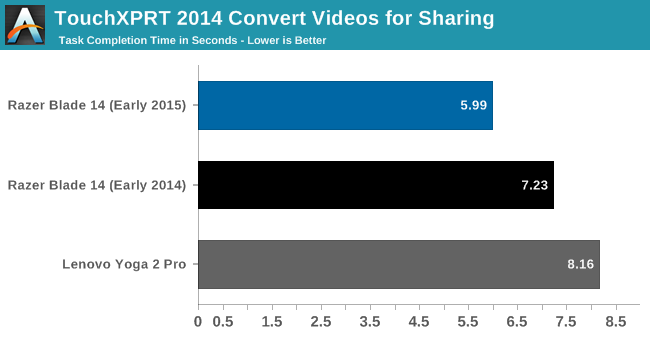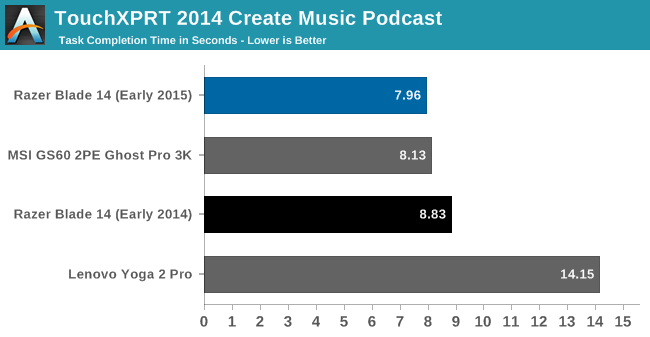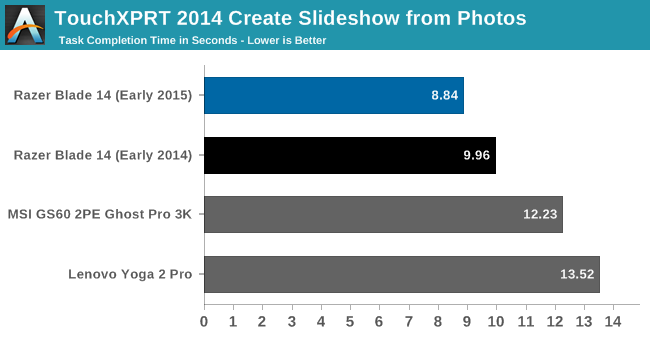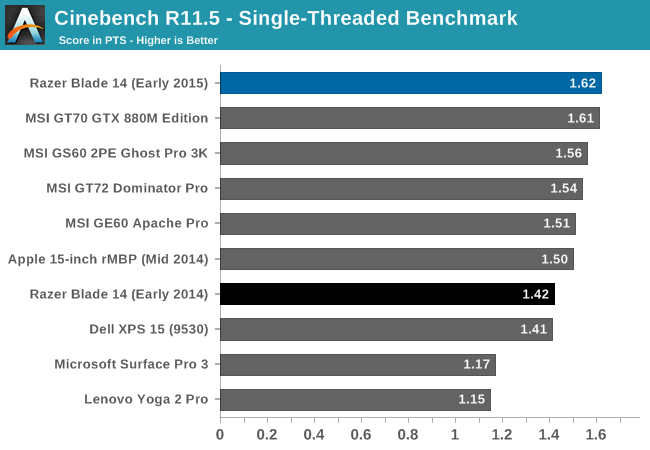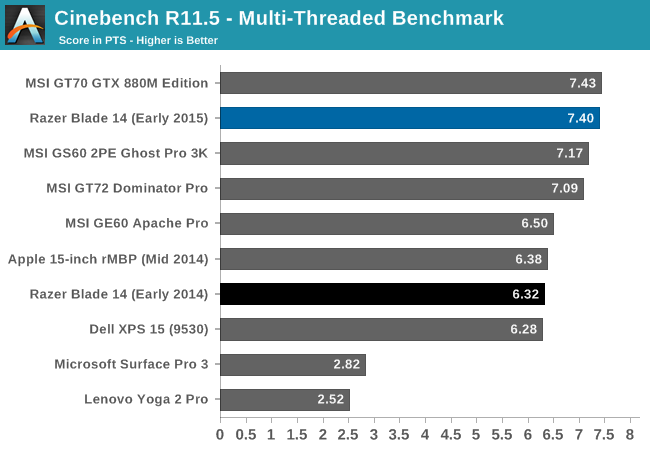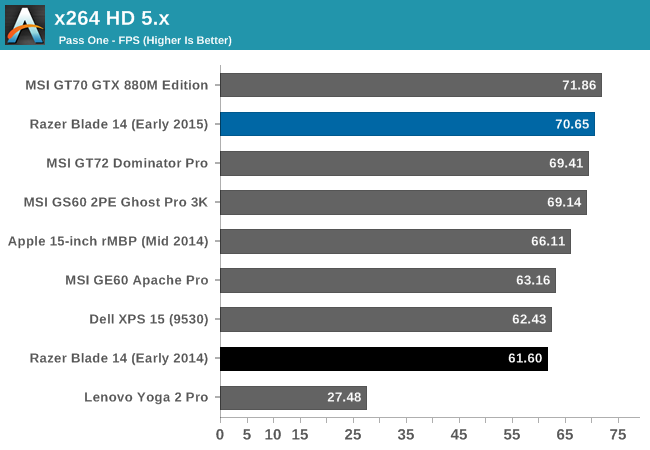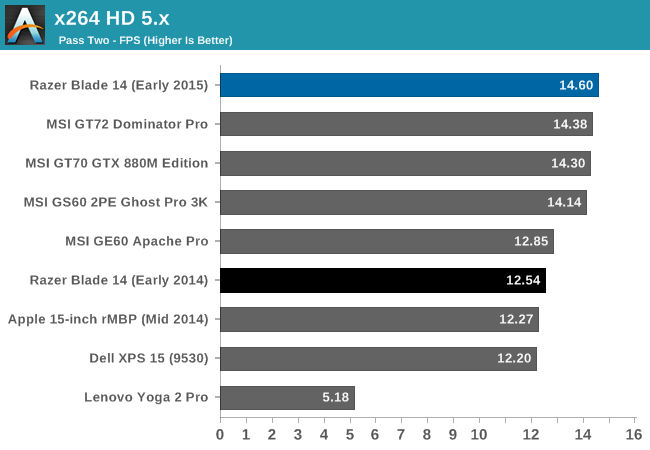 The new CPU and SSD combination make a good improvement here over the 2014 model. All of the system benchmarks have gone up quite a bit with the increase in CPU speed. The 2014 model was good, and the 2015 model is better. The move to a 47 watt CPU has improved all aspects of the Blade. The LiteOn SSD also squeaks past the Samsung model which was in our review unit last year.
Wi-Fi
The Wi-Fi card in the 2015 Blade carries over from last year. This laptop features the Intel Wireless AC-7260 wireless adapter, which is a 2x2:2 card offering a maximum connection speed of 866 Mbps on 802.11ac.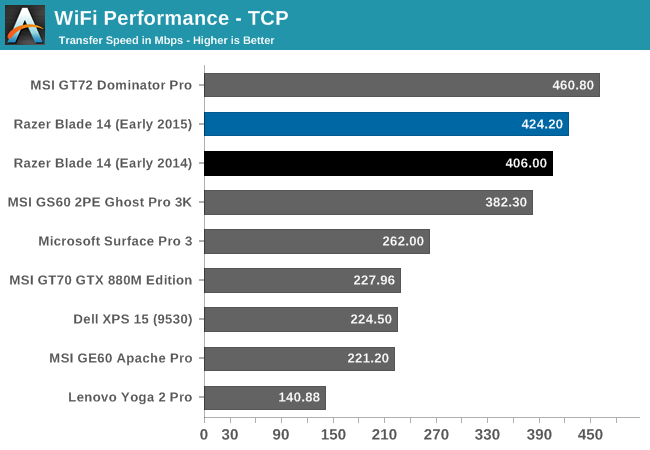 While the card is the same, there have been a couple of driver updates since our last look at the Razer Blade, so the new model scores slightly higher. Wi-Fi performance is good, assuming you have invested in an 802.11ac router. In addition, the Intel card also does double duty as the Bluetooth adapter.