2x GTX 770 SLI Gaming
Next up is a pair of MSI GTX 770 Lightning graphics cards in SLI, which may be more akin to the typical Haswell-E system. Our goal here is to provide enough frames for a full on 120 Hz or 144 Hz refresh rate, ideally at the minimum frame rate level in modern games while still attempting maximum quality settings at 1080p. Even for this system it will be a hard task, and it will be interesting to see how the different memory configurations help with this.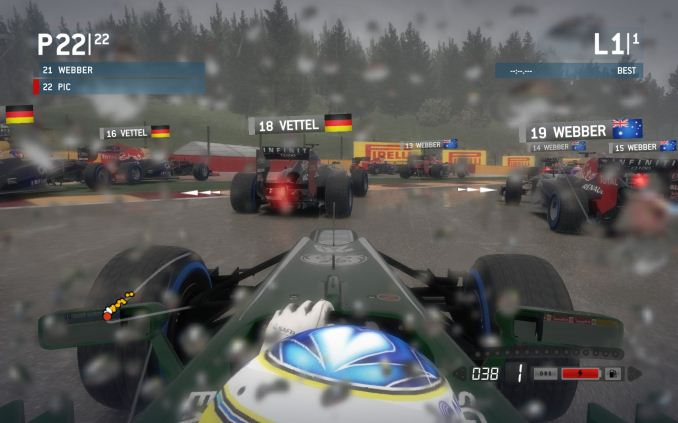 Dirt 3: Average FPS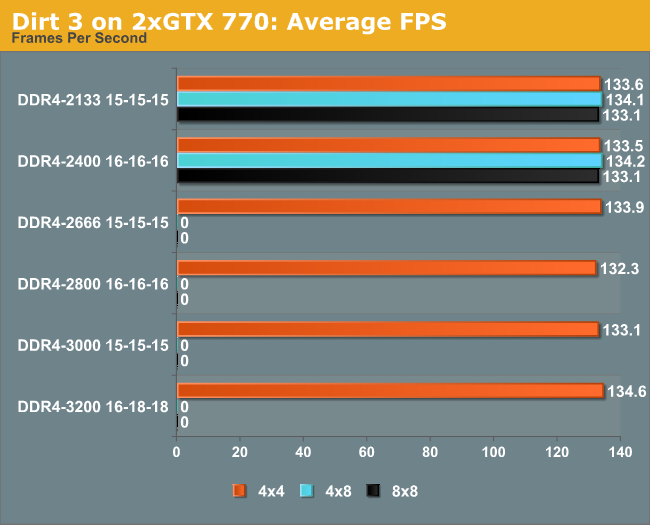 Dirt 3: Minimum FPS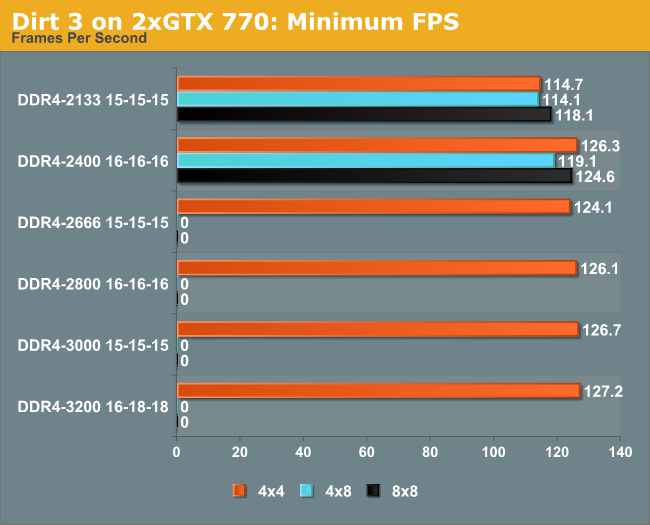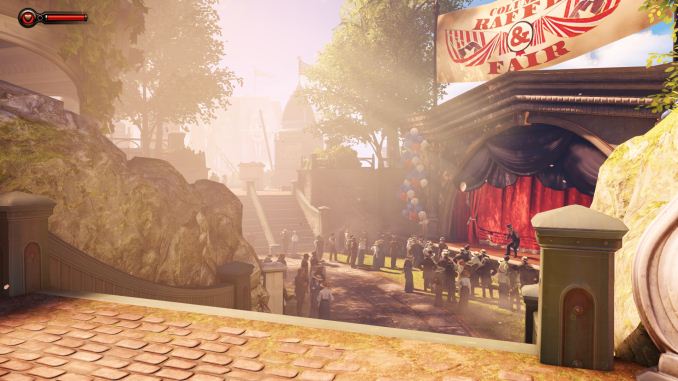 Bioshock Infinite: Average FPS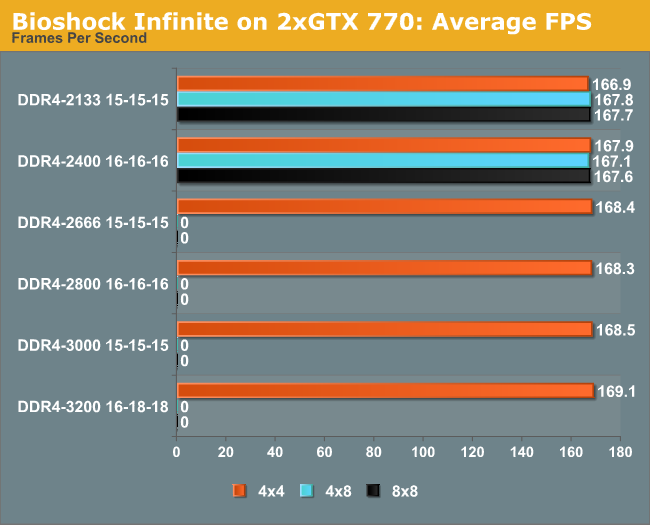 Bioshock Infinite: Minimum FPS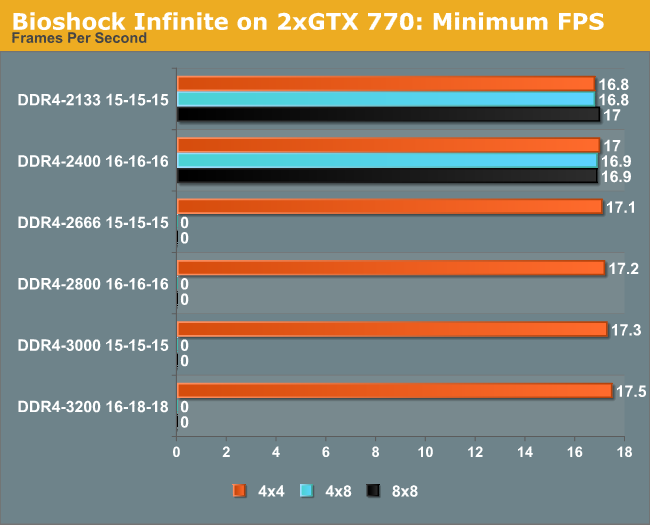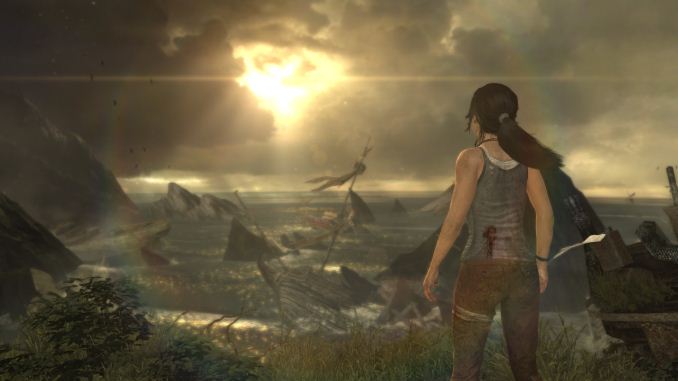 Tomb Raider: Average FPS
Tomb Raider: Minimum FPS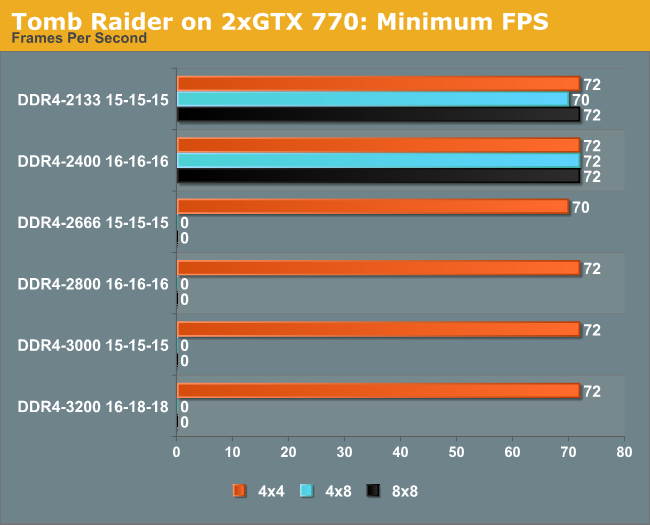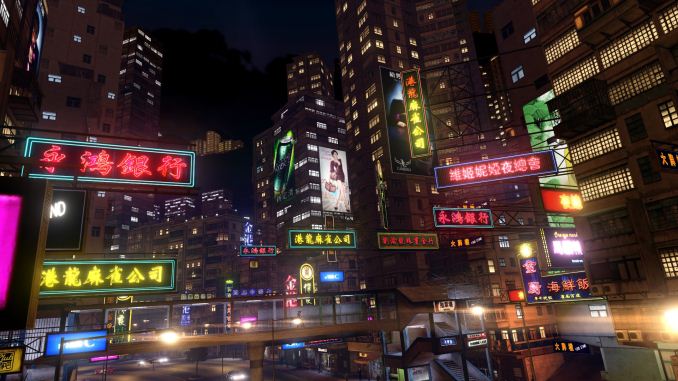 Sleeping Dogs: Average FPS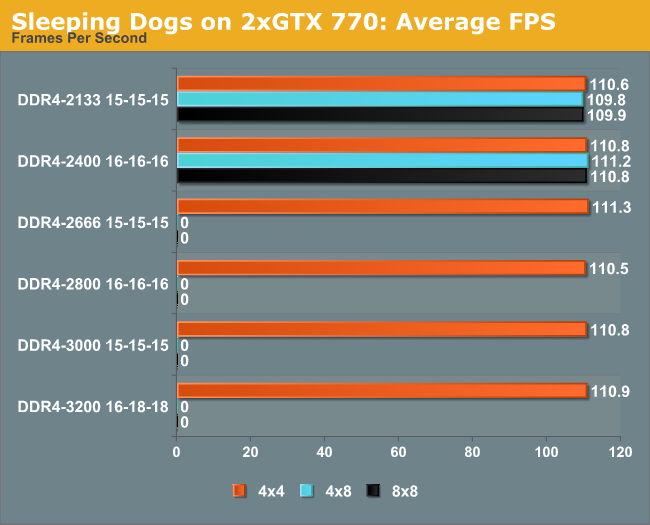 Sleeping Dogs: Minimum FPS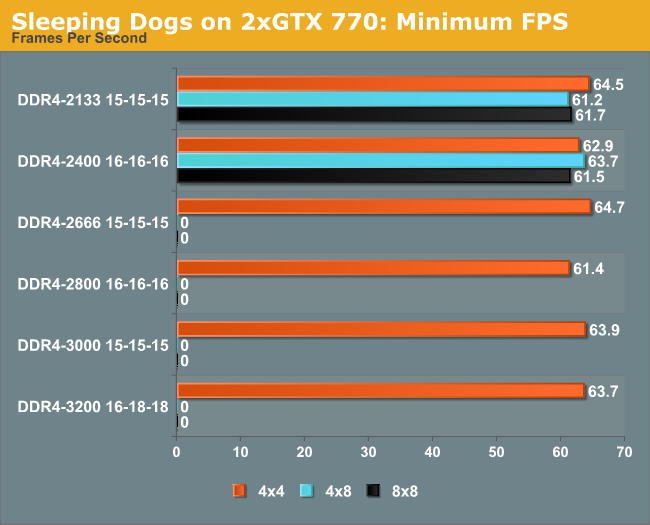 Conclusions at 1080p/Max with two GTX 770s
Similarly to the single GPU arrangement, the only deficit worth mentioning is that of the minimum frame rate in F1 2013. Here we see 114-115 FPS on all the DDR4-2133 C15 kits, compared to 124-126 FPS on everything else except DDR4-2400 4x8 which had 120 FPS. This is a bigger 10% boost from choosing something other than the JEDEC standard.