Last week, the world's largest computer fair opened its doors - CeBIT 2002 in Hannover.

AnandTech's CeBIT news coverage consists of two parts - one about the audio and video sector (music and video players, and a quick glance at PDA technology) and one about PC technology: chipsets, motherboards, graphics cards, and cooling.

Audio and video certainly is not the main focus of CeBIT - nevertheless, a few interesting products were shown in this area; in particular hard drive based audio recorders and hardware for MPEG4 playback.
Sony enters the MP3 CD player market
Until now, MP3 players came from companies that have their roots in the PC market, like SonicBlue. There has only been one exception to this - the Philips Expanium. The most likely reason for this is that the major audio players feared the pressure of the music industry. Considering this, it is quite amazing that Sony - which is sells records itself - presented two MP3 CD players at CeBIT.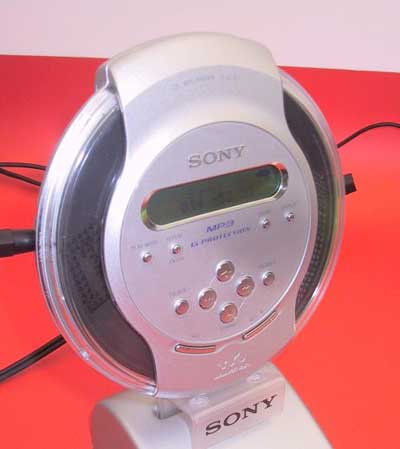 The player shown here is the high end model, which will be more expensive than most current portable MP3 CD players. Here's a closeup of the display:


The player looks quite elegant and is sleeker than the RioVolt. However, one question remains - how can comfortable navigation on the CD be realized with just a two-line text display?
A lower-end model, with a price range similar to the RioVolt, will also be available.