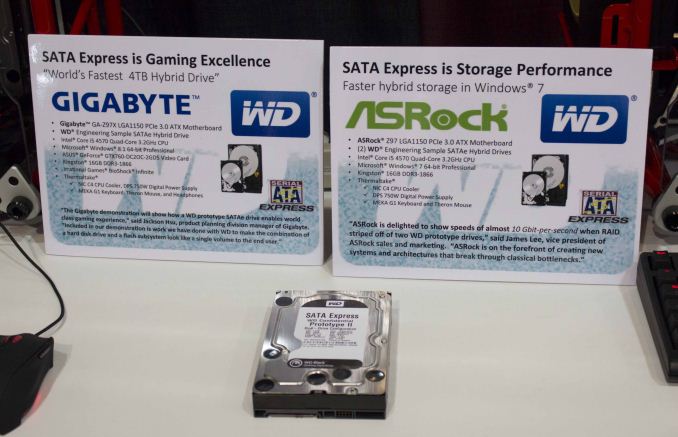 Storage Visions kicked off today and on the show floor Western Digital was showcasing a prototype of its new 3.5" dual-drive. The drive consists of a 128GB SSD along with a 4TB hard drive and utilizes PCIe 2.0 x2 interface through the SATA Express connector. Similar to the Black2 we reviewed last year, the prototype shows off as two separate volumes, although Western Digital is also working on a caching software to make the solution more user friendly. 2.5" version is also in the plans, although at first Western Digital is focusing on the 3.5" form factor.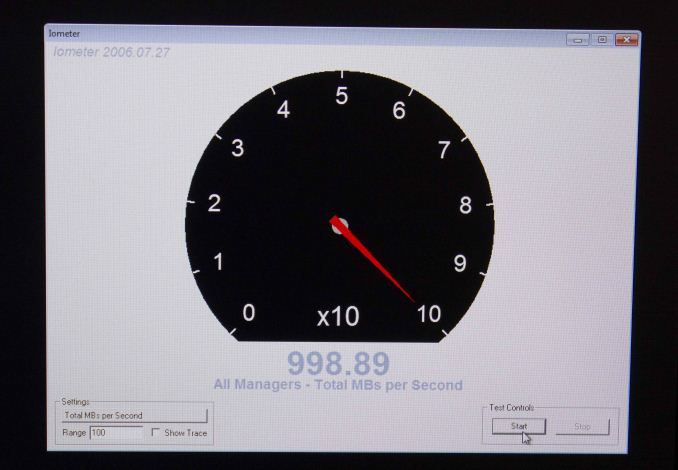 Since the drive is in prototype stage, there are no specs available but since the drive is based on a JMicron SATA 6Gbps controller, the performance maxes out at ~550MB/s. At the booth, Western Digital was showing off two prototypes in software RAID 0 reaching 1GB/s, which is what you would expect from any two SATA 6Gbps SSDs in RAID 0.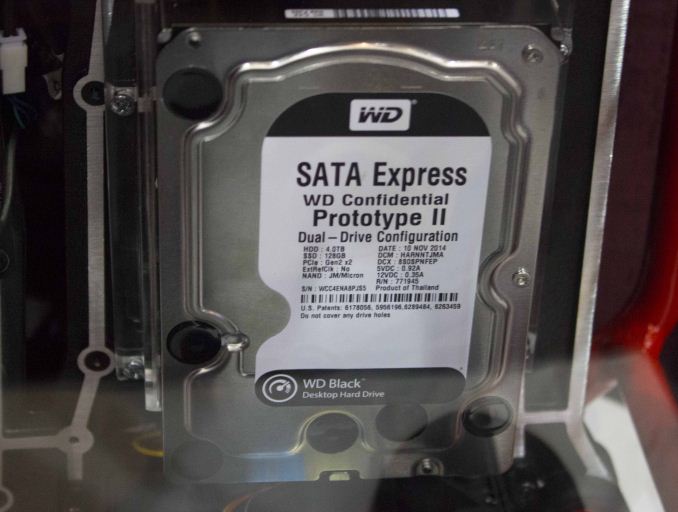 Currently the product is more of a concept and there is no set release schedule, but the drive will likely appear on the market later this year. To be completely honest, the product as it stands today doesn't make much sense because it's internally SATA 6Gbps, but uses for PCIe for host connectivity. From a performance perspective the only advantage of PCIe is that the SSD and HDD can be accessed at the same time at full speed, but ultimately I think Western Digital has to go with a native PCIe SSD controller to be competitive. Western Digital told me that they are looking into PCIe controllers but since there aren't any available at this point, the prototype is stuck with SATA 6Gbps controllers.