Concluding Remarks
The Seagate Enterprise NAS HDD is the latest addition to our 6 TB drives evaluation set. We have taken a look at how it compares against the other three 6 TB drives that have been evaluated before, but it is hard to recommend any particular one as the clear cut choice unless the particular application is known. The interesting aspect here is that none of the four drives have overlapping use-cases.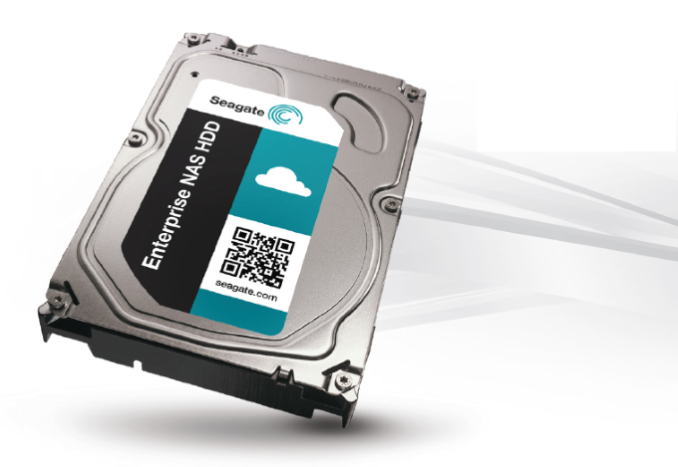 For home consumers who are interested in stashing their media collection / smartphone-captured photos and videos and expect only four or five clients to simultaneously access the NAS, the lower power consumption as well as the price of the WD Red 6 TB is hard to ignore. The HGST Ultrastar He6 is based on upcoming technological advancements, and hence, carries a premium. However, the TCO aspect turns out to be in its favour, particularly when multiple drives running 24x7 are needed. It offers the best balance of power consumption, price and performance. Users looking for absolute performance and those who need multiple iSCSI LUNs for virtual machines and other such applications in an enterprise environment are best served by the Seagate Enterprise Capacity v4. However, if the equivalent performance is desired in a 4 - 16-bay NAS enclosure, the initial cost advantages provided by the Seagate Enterprise NAS HDD is hard to ignore. Both drives use a larger cache and the positive effect on performance can be seen in a number of workloads.
The 4 TB variant of the Seagate Enterprise NAS HDD seems to be priced around $236 and the 6 TB variant around $420. These prices don't have DRS included. The 4 TB variant costs the same as the equivalent WD Red Pro, but comes with extra cache capacity. This makes it perform better in a number of workloads, making it easier to recommend. The 6 TB variant really doesn't have any competitor in its price-to-performance ratio range. While the WD Red retails for less than $300, the Seagate Enterprise Capacity v4 retails north of $500. At the $420 price point, the Enterprise NAS HDD strikes a nice balance.