Final Words
After putting the GB-BXBT-1900 through our mini-PC evaluation routine, we are glad to obtain additional data points that reflect what can be obtained from a system targeted towards price-conscious consumers. GIGABYTE builds upon Intel's NUC ecosystem successfully by presenting a Bay Trail alternative to consumers. Our only 'complaint' is the fact that the system is not available in the North American market (where the fanless Celeron N2807-based system is marketed instead of the BXBT-1900).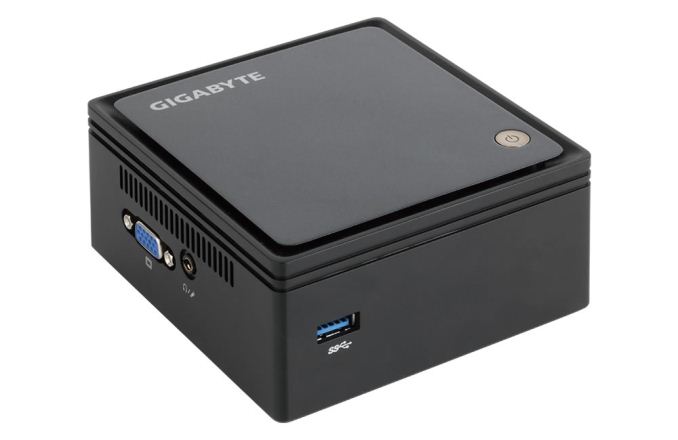 Pretty much the only downside of the unit is the bundled 802.11n WLAN component. Even considering the price-point pressures, GIGABYTE could have provided a single-stream 802.11ac card. On the plus side, the BIOS effortlessly handles overclocking transparently. The SO-DIMM we configured with was auto-clocked at 1600 MHz, despite the system's official 1333 MHz specification. The cores were also able to sustain the maximum frequency of 2.41 GHz without any user configuration. On a subjective note, the fan noise is pretty much non-existent.
All in all, GIGABYTE has managed to deliver the right balance of price, power, size and thermal / acoustic design in the GB-BXBT-1900 for the sub-$300 market.