Cold Test Results
For the testing of PSUs, we are using high precision electronic loads with a maximum power draw of 2700 Watts, a Rigol DS5042M 40 MHz oscilloscope, an Extech 380803 power analyzer, two high precision UNI-T UT-325 digital thermometers, an Extech HD600 SPL meter, a self-designed hotbox, and various other bits and parts. For a thorough explanation of our testing methodology and more details on our equipment, please refer to our How We Test PSUs - 2014 Pipeline post.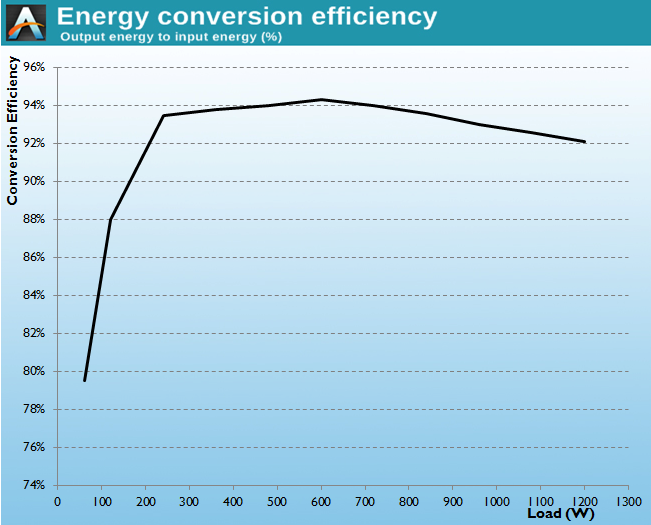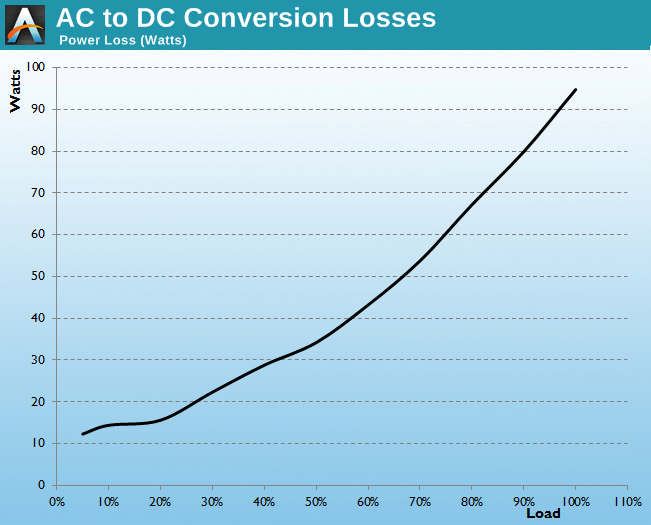 The performance of the FSP Aurum PT 1200W at room temperature is very good. The efficiency peaks at 94.3%, with an average of 93.4% within the nominal load range (20% to 100% of the unit's capacity). Even though the efficiency degrades swiftly at low loads, the drop is not as great as with other similar units, most likely due to the full bridge configuration of the primary inversion circuit.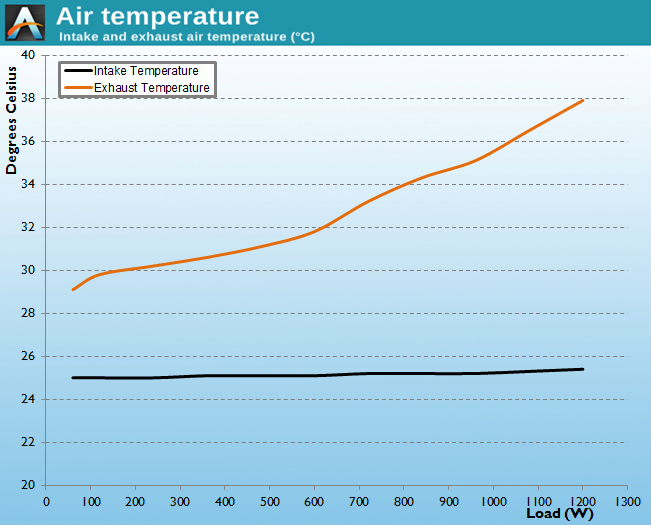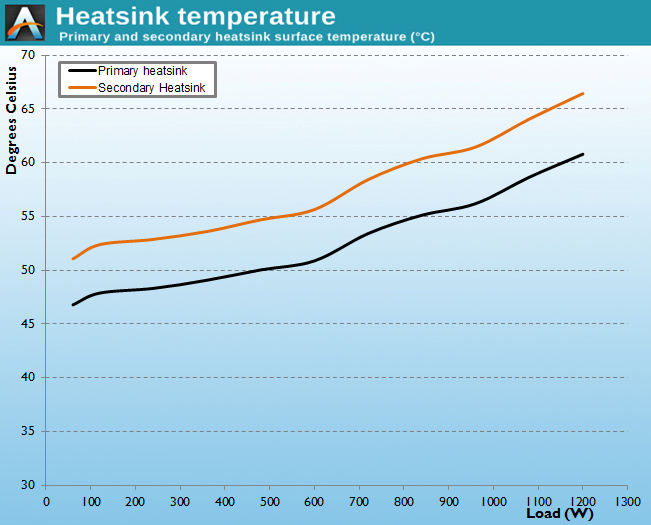 Due to the high efficiency, the Aurum PT maintains low temperatures and can operate rather quietly. The unit is actually almost entirely silent up to 60% load, at which point the fan starts to speed up and becomes audible. Even at maximum load, the Aurum PT is audible but the sound pressure level should be comfortable for most users. Assuming that you can keep a 1200W unit fully loaded for prolonged periods of time, of course.