A heavenly controller
The US Xbox controller is manageable, it's functional, but it's big. There's no getting around that fact.


This board is what the four controllers plug into on the console. It is also home to the BIOS battery and the reset switch (top left).
Nintendo did an excellent job with the GameCube controller, making it mold perfectly to almost any set of hands although a few of us found it a little too small. The size of the controller forces it to have less powerful rumble motors than the Xbox controller which isn't necessarily a bad thing.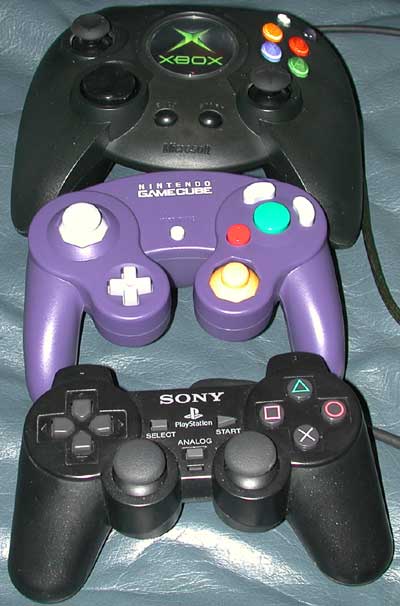 The GameCube controller is a more natural fit than either of the competing two.
The only real gripe we had about the controller was that the cords were entirely too short at only 6' compared to the 9' Xbox controller cords.