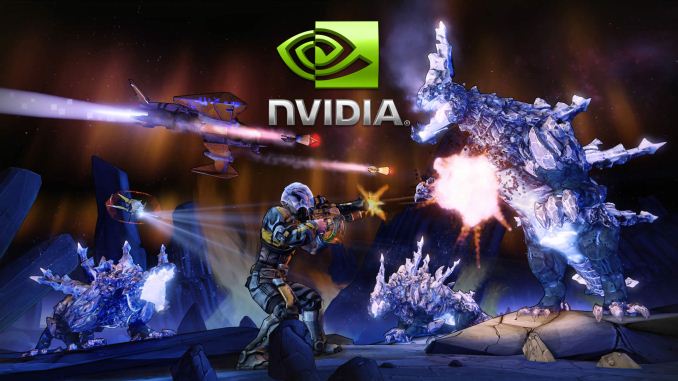 In the crazy rush to wrap up the GeForce GTX 980 review in time for the NDA lift yesterday, news of the first R343 driver release may have been lost in the shuffle. This is a full WHQL driver release from NVIDIA, and it's available for Windows 8.1, 7, Vista, and even XP (though I don't know what you'd be doing with a modern GPU on XP at this point). Notebooks also get the new drivers, though only for Windows 7 and 8 it seems. You can find the updates at the usual place, or they're also available through GeForce Experience (which has also been updated to version 2.1.2.0 if you're wondering).
In terms of what the driver update provides, this is the Game Ready driver for Borderlands: The Pre-Sequel, The Evil Within, F1 2014, and Alien: Isolation – all games that are due to launch in early to mid-October. Of course this is also the publicly available driver for the GeForce GTX 980 and GTX 970, which are apparently selling like hotcakes based on the number of "out of stock" notifications we're seeing (not to mention some hefty price gouging on the GTX 970 and GTX 980).
The drivers also enable NVIDIA's new DSR (Dynamic Super Resolution), with hooks for individual games available in the Control Panel->Manage 3D Settings section. It's not clear whether DSR will be available for other GPUs, but it's definitely not enabled on my GTX 780 right now and I suspect it will be limited to the new Maxwell GM204 GPUs for at least a little while.
There are a host of other updates, too numerous to go into, but you can check the release notes for additional information. These drivers also drop support for legacy GPUs (anything from the 300 series and older), so if you're running an older GPU you'll need to stay with the previous driver release.
Update: 334.16 is now available for the GTX 900 series. These drivers include the fixes to resolve the compatibility issues we were seeing with the GTX 970