Final Words
Let's start with a conclusion of the Chromebook SSD upgrade before we move on to the actual drive. The positive news is that the upgrade process itself has been made relatively simple and effortless. With the built-in recovery tool the migration is easy and even the physical upgrade is only a matter of removing a handful of screws (although this may depend on what Chromebook you have). Compared to a Windows laptop, I would say the upgrade is easier as you do not need third party cloning software and the whole process takes less time.
Unfortunately, the good news mostly ends here. Because Chrome OS is designed for a web/cloud environment, it does not play nice with local storage. While you can technically have some level of file management inside the downloads folder, it is a compromise and the user experience is far from good. There is no proper music player for instance, so you are limited to using the Files app (a Chrome OS take on the Windows Explorer) for song selection, which works but is nowhere near as convenient as using Windows Media Player or iTunes for playback with support for playlists and other common features. The experience just feels incomplete if you are used to using Windows or OS X because of the limited functionality.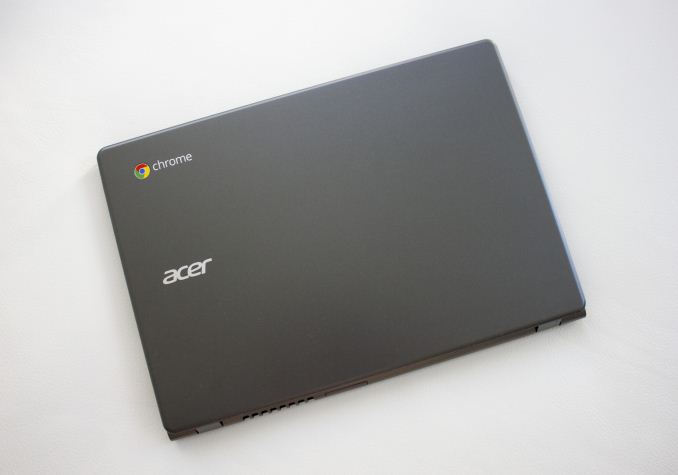 Moreover, at least in the case of our Acer C720 Chromebook the warranty will be voided if the SSD is upgraded. If you have an older Chromebook that is already out of warranty anyway, that is not an issue, but I would not recommend buying a Chromebook with an SSD upgrade in mind if the warranty has any value to you.
EDIT: MyDigitalSSD also offers a cheaper Super Boot Eco drive with Micron NAND in up to 128GB capacity.
The third issue is price. Ultimately the number one selling point of Chromebooks is the low price, so it does not make all that much sense to spend ~$200 on the Chromebook and then fork out another $170 for the SSD upgrade. The 256GB is not the only available capacity, though, and the smaller capacities are cheaper, but to be honest it just makes more sense to buy a USB drive or an SD card for offline media storage since they are generally cheaper. You will also get to keep your warranty and external storage can be used with other devices as well.
Obviously, Chromebooks are not the only market for M.2 2242 SSDs. As the PC industry migrates from mSATA to M.2, we will see more and more designs using the M.2 2242 form factor for space savings. While the MyDigitalSSD Super Boot Drive is fairly slow by today's standards, it is one of the only M.2 2242 retail SSDs available (with the Transcend MTS400 being the only other drive that I could find). Then again, the laptops that use M.2 2242 SSDs are usually not high-end in the first place, so for light use both the MyDigitalSSD and Transcend drives should be fine.
All in all, MyDigitalSSD's Super Boot Drive gives Chromebook users an option to upgrade the internal storage for those who need it. I do not think the market is big, though, because you will have to live with the Chrome OS limitations, but someone who likes to carry around more than just a handful of HD movies might see the value in the upgrade. Long-term, it's also worth noting that Chrome OS sees regular updates, so it's entirely possible we'll see a future release add features and functionality that improve the offline storage experience. However, until that happens the benefits of upgrading the internal storage are pretty limited.
As far as the MyDigitalSSD Super Boot Drive goes, performance is on the low end of the spectrum. That comes from the constraints discussed above (i.e. the M.2 2242 form factor). It's still substantially faster than a typical hard drive, and the power characteristics are good as well, but there aren't many use cases for M.2 2242 right now – most laptops support the larger M.2 2260 and 2280 form factors, which can offer higher performance among other benefits, not to mention 2.5" drives. The MyDigitalSSD Super Boot Drive and Transcend MTS400 are pretty much it if you need a 2242 size SSD, but they're not price competitive with larger 2.5" SSDs so there are better options for most users.