GRID 2
The final game in our benchmark suite is also our racing entry, Codemasters' GRID 2. Codemasters continues to set the bar for graphical fidelity in racing games, and with GRID 2 they've gone back to racing on the pavement, bringing to life cities and highways alike. Based on their in-house EGO engine, GRID 2 includes a DirectCompute based advanced lighting system in its highest quality settings, which incurs a significant performance penalty but does a good job of emulating more realistic lighting within the game world.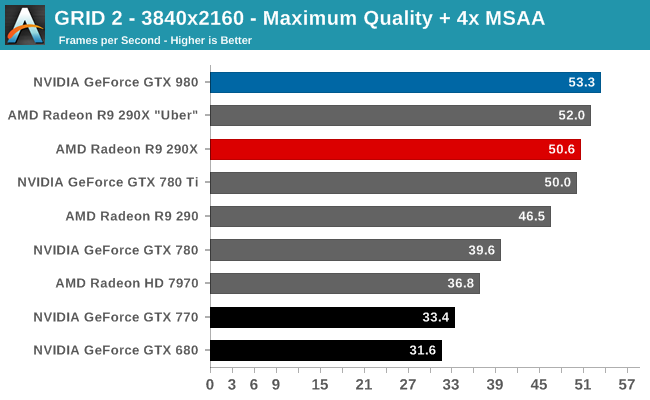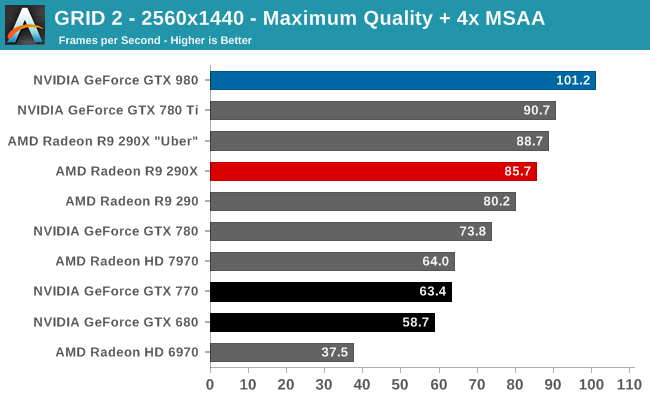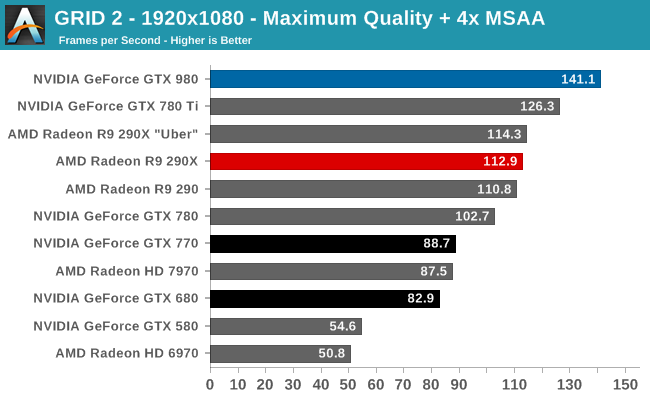 Our final game is another solid victory for the GTX 980. The GTX 980's lead does shrink at 4K, otherwise we're looking at a 12% advantage over the GTX 780 Ti and 14-23% over R9 290XU.
144Hz gamers will find 1080p quite useful, with the GTX 980 coming just short of averaging a matching framerate. Otherwise for 2560p one would need to settle for 101fps. Though for 4K gamers, even a single GTX 980 is more or less enough here; 53fps at 4K with Maximum quality and 4x MSAA means that at most a drop to 2x MSAA would get it above 60fps without involving a second card. Maybe this is a good case for NVIDIA's new Multi-Frame sampled Anti-Aliasing?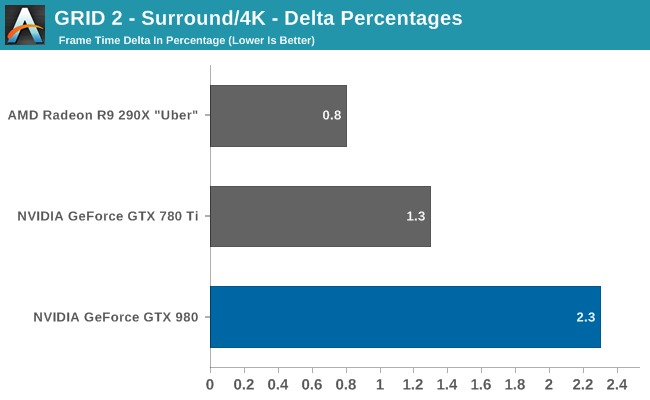 Our last set of delta percentages once again finds the GTX 980 easily below 3%. Though the variance is higher than with the other two cards, and by more than just what we would expect as a result of higher average framerates.