CPU and General Performance
By now, the choice of SoC has become a major focus in every smartphone. While it may not be clear how to use more compute with every generation, it's generally accepted that stronger CPU and GPU performance is better, especially if it means that there is a power advantage in race to sleep tasks. In the case of the new Moto X we see a Snapdragon 801 SoC with CPU clocked at 2.5 GHz and a GPU clocked at 578 MHz. At this point, there's really not too much to talk about in this SoC as we've reviewed multiple devices with the same exact part.
Currently, our test suite relies upon a combination of browser and gaming benchmarks to get a good idea of total performance. However, it's important to note that the Android results are only comparable to other Android phones as the stock browser will have specific optimizations that aren't found in Chrome. We'll start with the browser benchmarks first.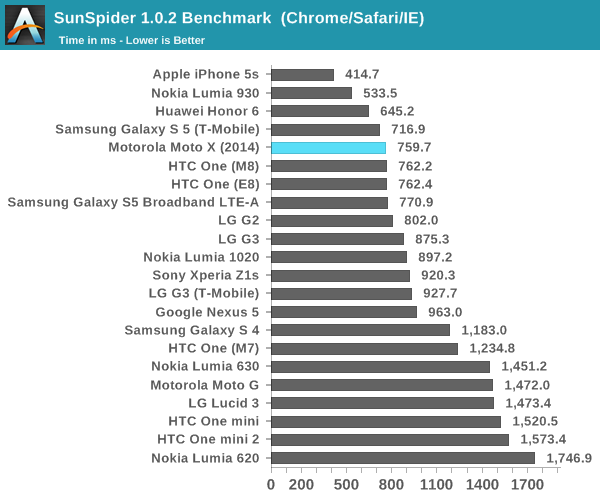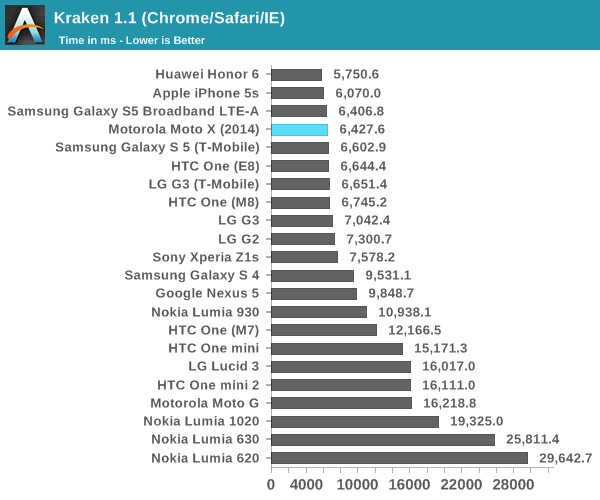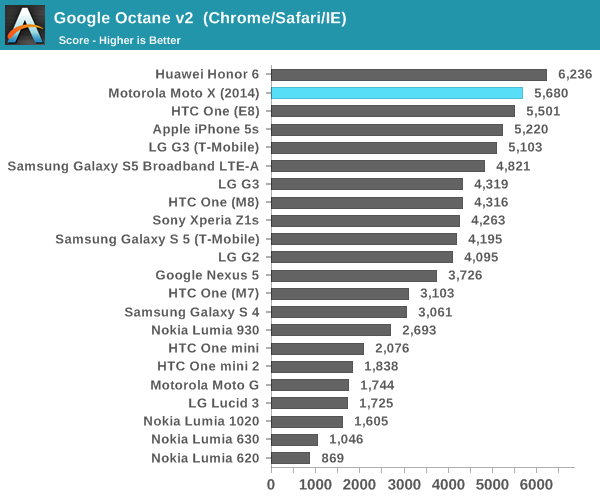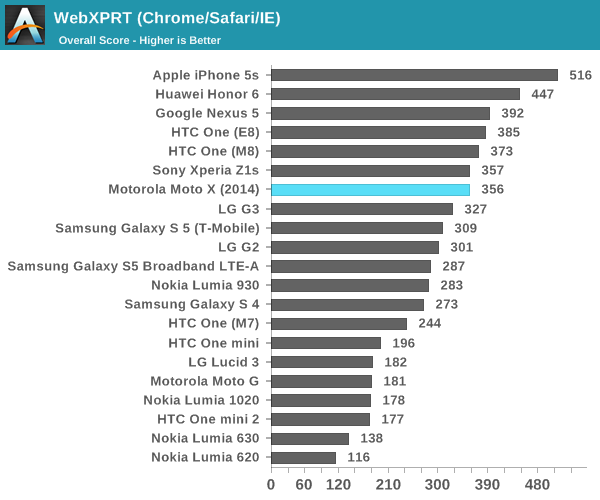 In the browser benchmarks, we see that the new Moto X falls right where we expect it to for the Snapdragon 801. It's plenty fast, and I don't expect any differences in CPU performance between Snapdragon 801 and 805 devices. This is unlikely to be a point of differentiation until Snapdragon 810 and beyond come into play. We'll take a look at Basemark OS II next, which is a general system performance benchmark.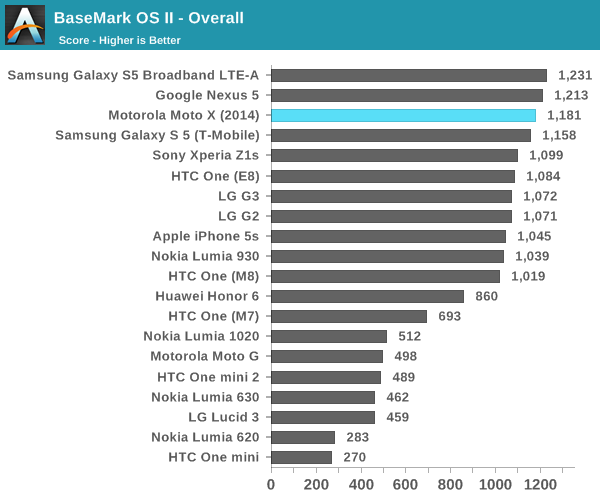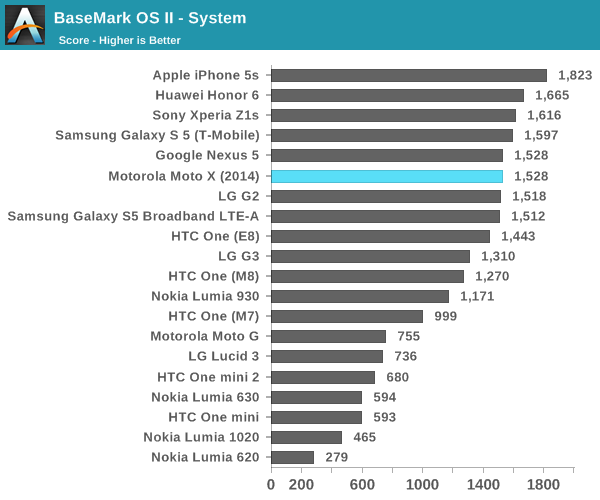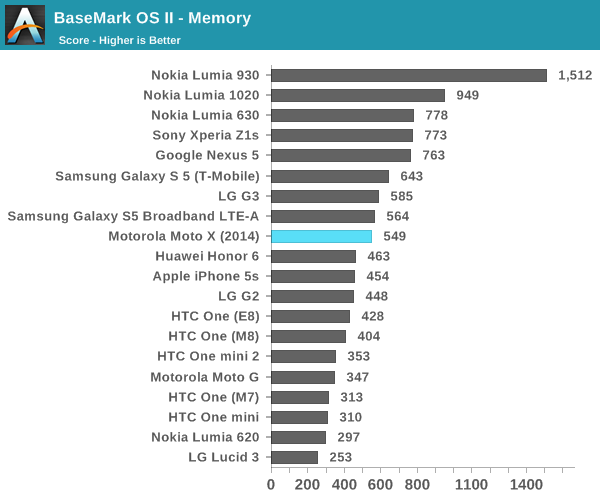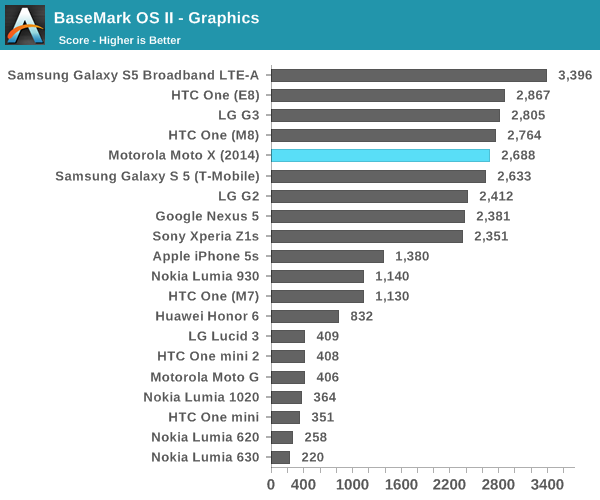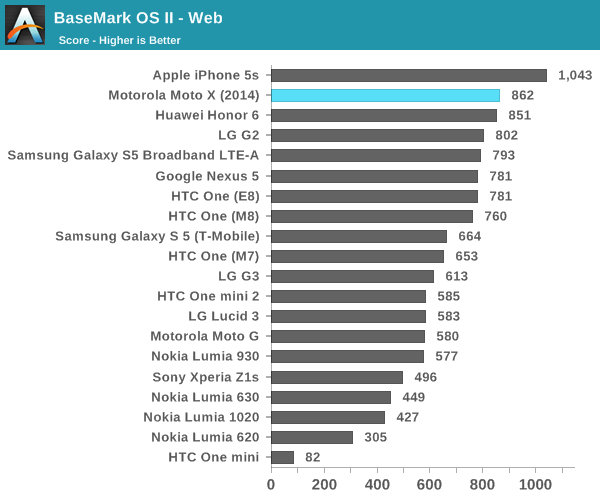 Here, we once again see that there's not much different in terms of performance. We'll turn to the gaming benchmarks next to get a good idea of what to expect from the GPU.