They say that a picture is worth a thousand words and if that's true then the below picture from the show floor at this year's Fall Comdex in Las Vegas should speak volumes: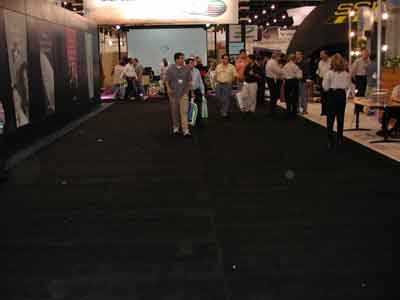 For anyone that has been to any of the previous years' Comdex conventions this sight of an open space not crowded with hordes of people is incredible. This year's convention is only being held in the Las Vegas Convention Center and the Hilton. The Sands Expo center is not being used at all mainly because the majority of the Taiwanese motherboard manufacturers have pulled off of the show floor and moved to hotel suites.
Needless to say the convention isn't what it was in past years but regardless we're here to report on any and everything there is to report. So without further ado, we present you with Day 1 of this fall's Comdex.