Seasonic Platinum SS-1200XP3 Cold Test Results
This is a repeat (in case you skipped page three), but for the testing of PSUs, we use high precision electronic loads with a maximum power draw of 2700 Watts, a Rigol DS5042M 40 MHz oscilloscope, an Extech 380803 power analyzer, two high precision UNI-T UT-325 digital thermometers, an Extech HD600 SPL meter, a self-designed hotbox, and various other bits and parts. For a thorough explanation of our testing methodology and more details on our equipment, please refer to our How We Test PSUs - 2014 Pipeline post.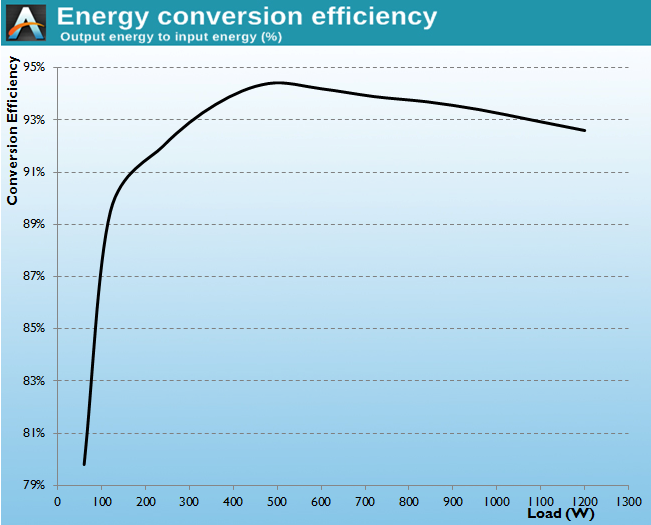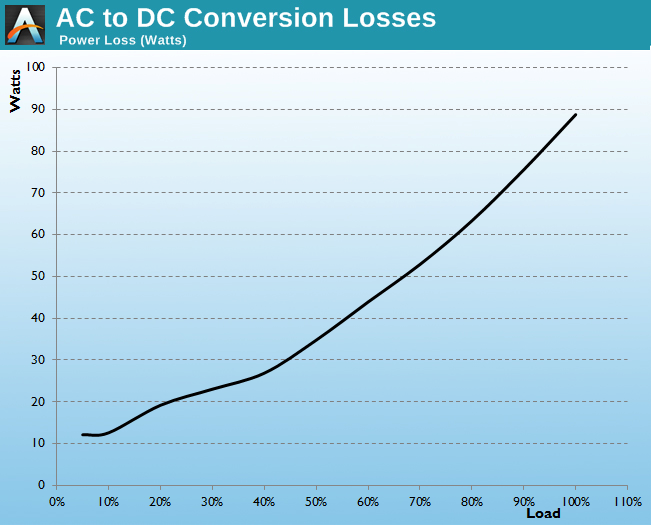 The energy conversion efficiency of the Seasonic Platinum SS-1200XP3 is, unexpectedly, noticeably better than that of its 1050W sibling. Once again, the maximum conversion efficiency manifests at 40% load (94.4%), with an average conversion efficiency within the nominal load range (20% to 100%) of 93.4%. From the chart, we can see that the Platinum SS-1200XP3 easily surpasses the 80 Plus Platinum efficiency requirements during our testing. At 10% load, the efficiency drop to 89.5% is very small, but at just 5% load it drops to 79.8%. Obviously using a 1200W PSU to drive a 60W load on a regular basis would be rather odd, so in most use cases the efficiency will be much higher.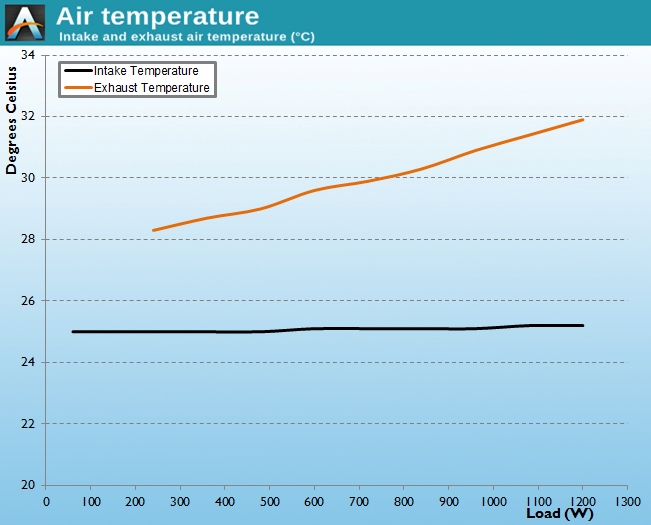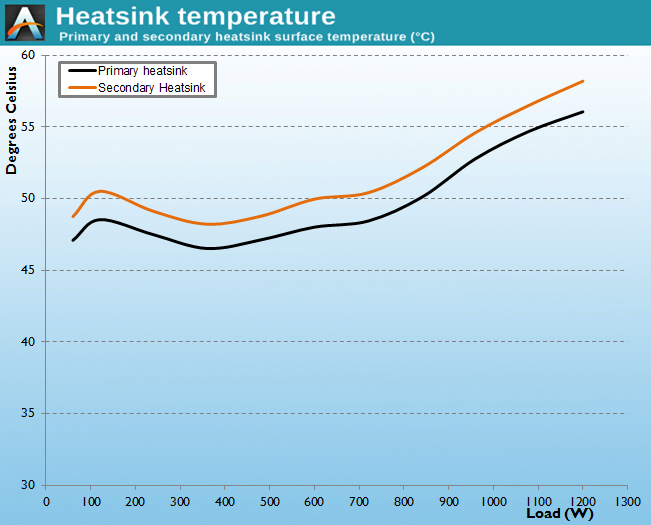 Much like its less powerful sibling, the cooling profile of the Seasonic Platinum SS-1200XP3 is very aggressive, even with the fan set to hybrid mode. Even at room temperature, the fan starts at just 20% load. This time however, the Platinum SS-1200XP3 maintains very low noise levels up to 40% load, taking advantage of its very high efficiency. As the load increases above 50%, the speed of the fan increases radically, turning the silent 80 Plus Platinum certified unit into a hoover in no time at all. The operating temperature is very low, with the heatsinks hardly surpassing 55°C at maximum load, increasing the long-term reliability of the unit.