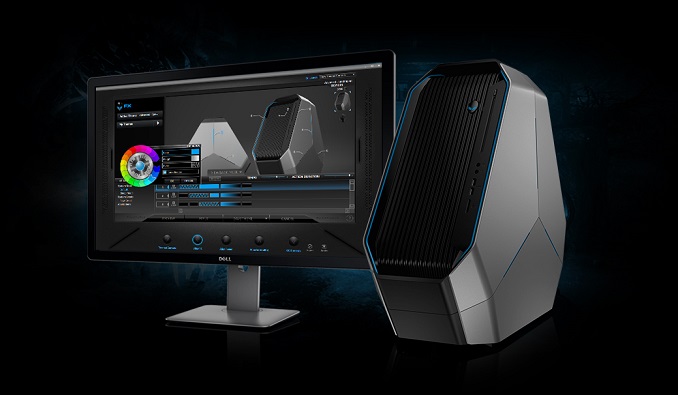 In what has to be one of the most unique designs ever, Alienware announced the revamped Area-51 model which features a triad-designed chassis. True to their name, Alienware has always had a desktop case that appeared to be from another world, but the new triad version is the most interesting yet in my opinion.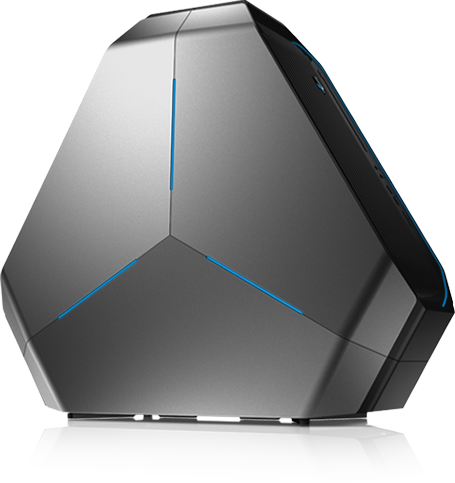 According to Alienware, the design of the case is for both thermal management, and ergonomics. Though we will need to wait for reviews to see how they accomplished both, looking at the angled front of the case does make it seem easier to use if the tower is on the floor like my own PC, but with a case so unique, you may want to keep it on your desk just to admire it. Another ergonomic improvement is the case is designed to be pivoted forward to allow easier access to the rear connections, which might work quite well. The case is also designed to be easy to get into for system upgrades in the future.
The second goal, according to Alieware, is thermal management, and here we will just have to wait and see how it performs. The claim is that the larger area at the rear makes it easier for hot air to escape. Internal cable management is also claimed to not impede airflow any more than necessary, but any system with the cost of an Alienware should have good cable management anyway.
The unique shape of the case also does not get in the way when it comes to graphics card installation, with the new Area-51 supporting up to three full-length double-wide GPUs, or up to quad-GPUs assuming smaller cards are obtained. According to the manufacturer, this new Area-51 can then support up to three Ultra HD (4K) monitors for a very immersive experience and an overall resolution of 11520x2160.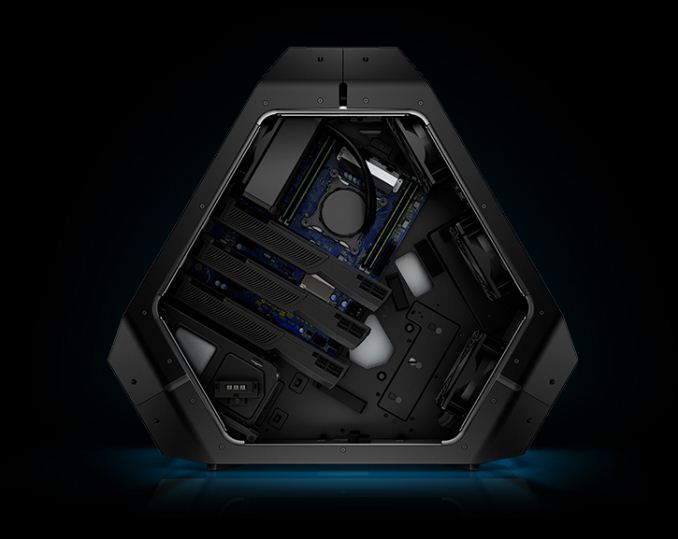 The announcement today of the Area-51 was no accident, with the new model featuring the Haswell-E processor with up to 8 cores, and the X99 chipset, both which were just revealed today. Other notable features is support for up to 32 GB of RAM, a 1500 watt power supply, both SSD and HDD, plus 802.11ac wireless.
Finally, on the software end, the Area-51 comes with Command Center 4.0 which allows both overclocking and customization of the case lighting with up to twenty colors in nine zones to make the device your own. I used to own an Alienware M11x R2, and I have to admit one of the coolest things about it was being able to customize the color layout of the keyboard and other lights, and you can also have per-user customizations so that everyone has their own.
Pricing and availability are not yet known, with the system only as "Coming Soon" so if you are in the market for an OEM gaming system, be sure to check this one out.
Source:
Alienware