We saw that the Mali T628 in the Kirin 920 is quite power hungry, but let's see exactly how much performance it delivers for that power.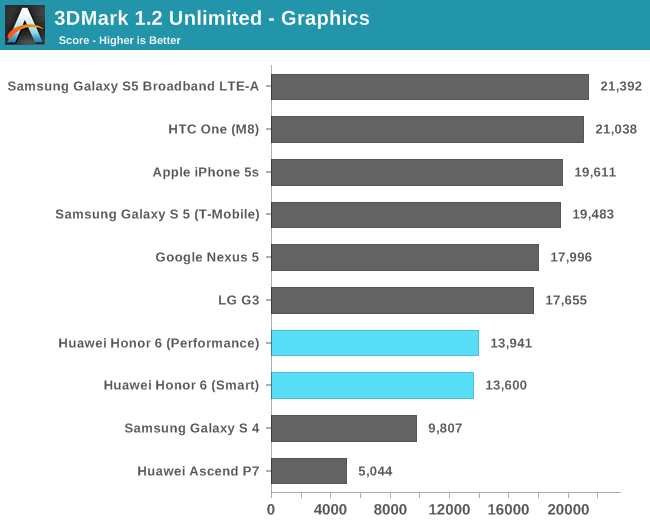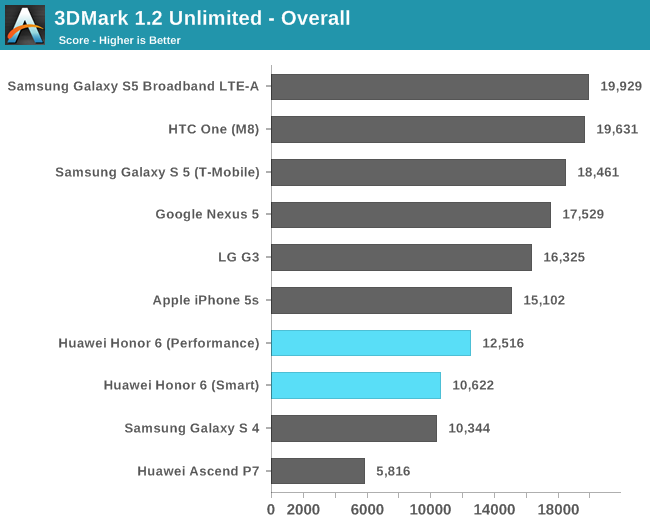 The 3DMark graphics score falls in the middle inbetween the Adreno 320 and the Adreno 330. Due to the low physics score on the CPU side, the overall score is quite low compared to other flagships.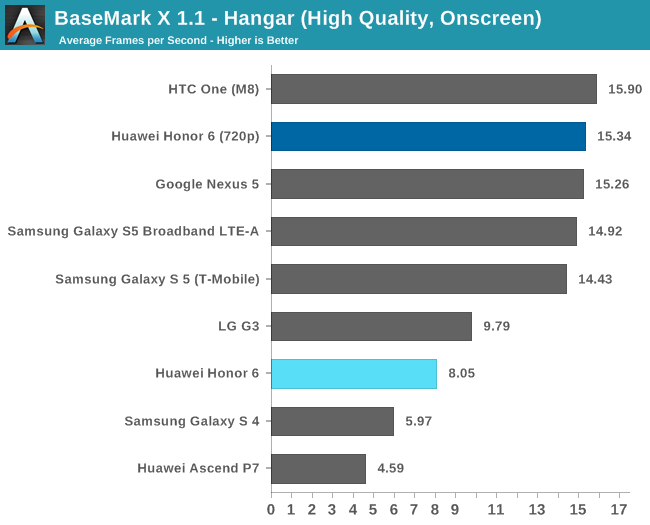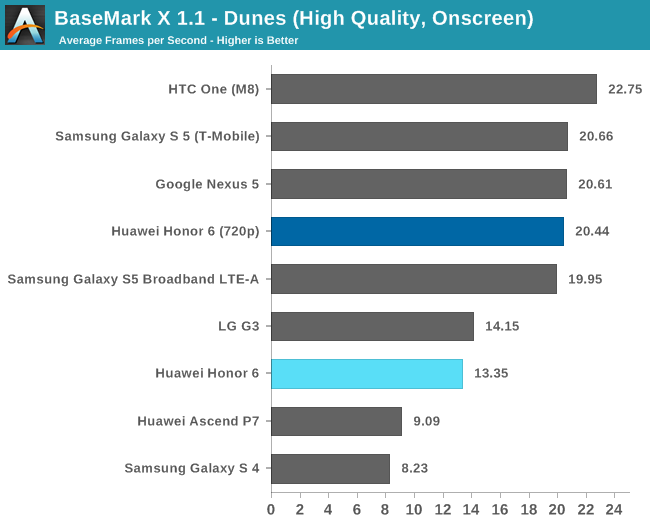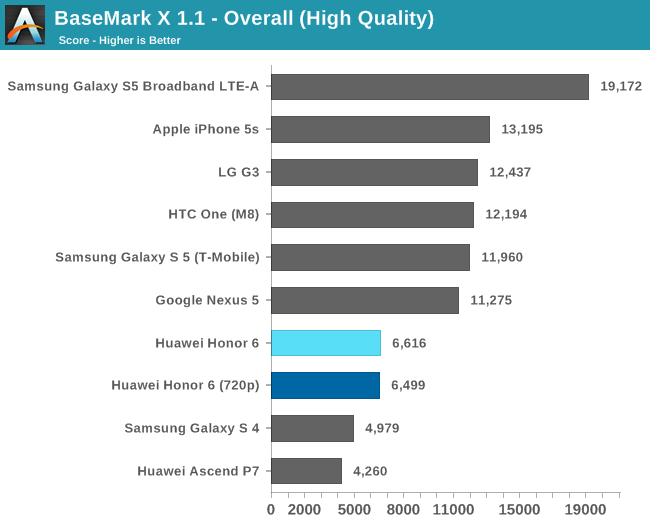 There's a similar trend going on with BaseMark X, the Kirin manages to outperform the Adreno 320 but can't touch the Adreno 330. In many cases it performs roughly at half the speed of competing flagships. Only when enabling the "Rog" mode and dropping to 720p does the GPU catch up the Adreno 330. In fact we can pretty much say that the Mali in the HiSilicon chip performs identically in 720p as the Adreno 330 does in 1080p. I'm suspecting a severe lack of fill-rate power on behalf of the Mali GPU.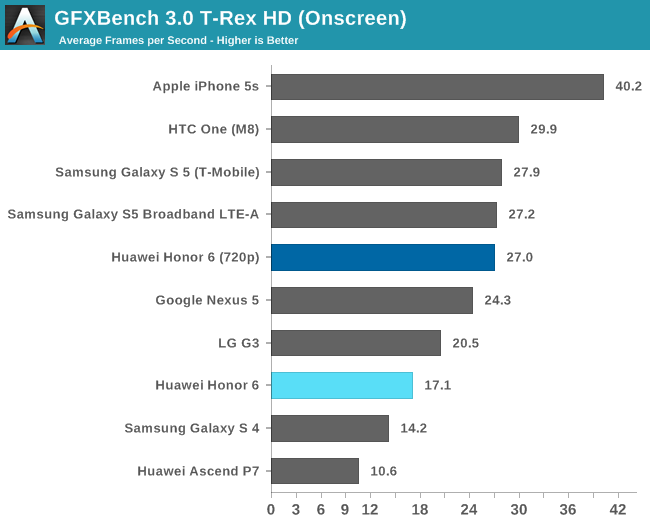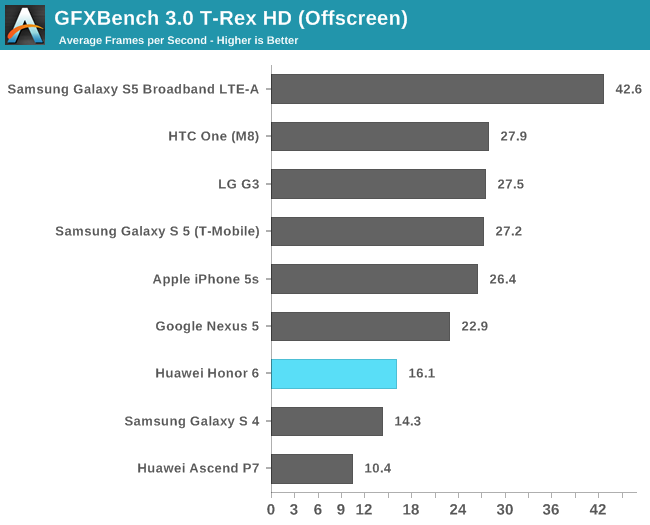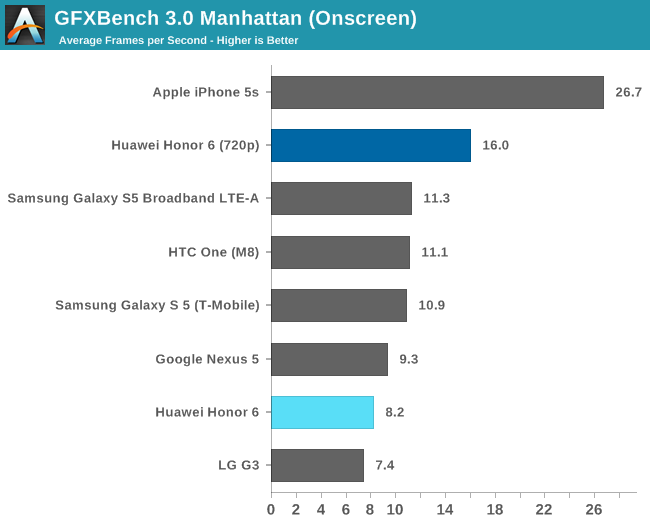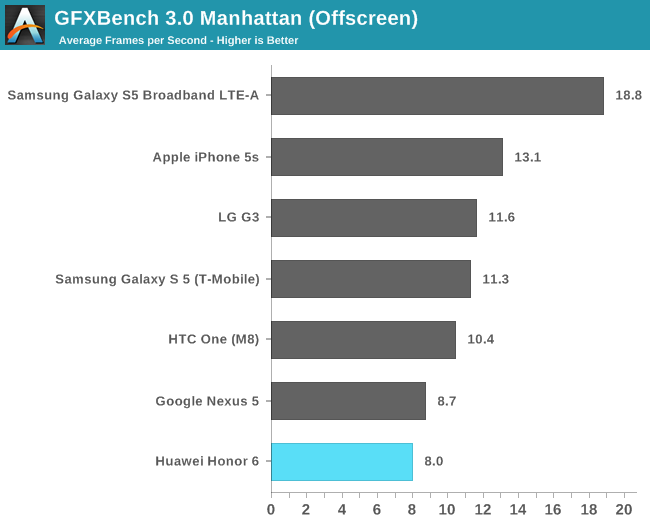 This trend continues on to the GFXBench 3.0 tests. Interestingly, the performance delta is much smaller for the Manhattan test and is not that far off from the Adreno 330 as it was in the T-Rex. In 720p it catches up with the Adreno 330 on T-Rex and surpasses it in Manhattan. This again might indicate that the Mali has more ALU power and is bound by other factors in the T-Rex test. A look at the fill-rate tests confirm this suspicion, as it ends up slower than the Mali 450MP4 in the Kirin 910T: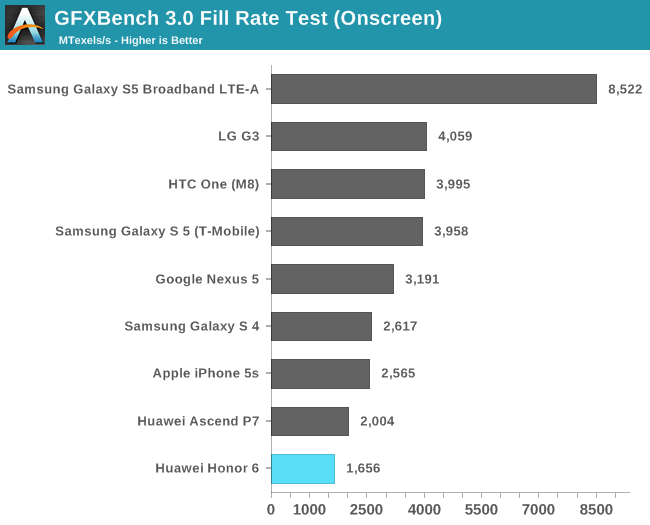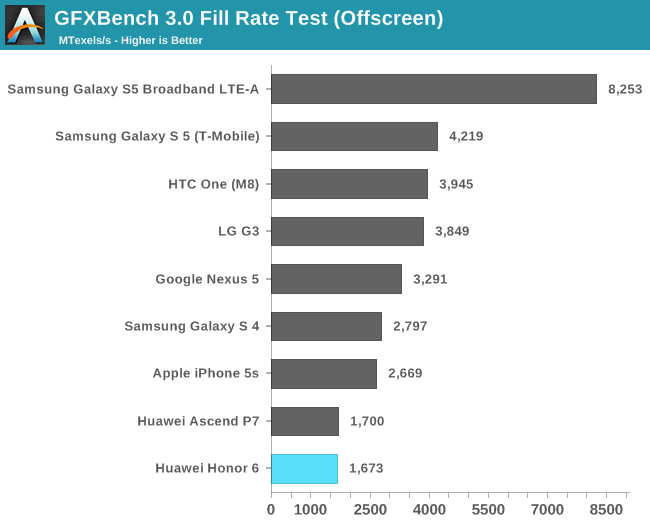 It seems the MP4 configuration is too underpowerd to properly run 1080p content at optimal performance, its fillrate scores are quite poor and the GPU is even outperformed by architectures two generations behind.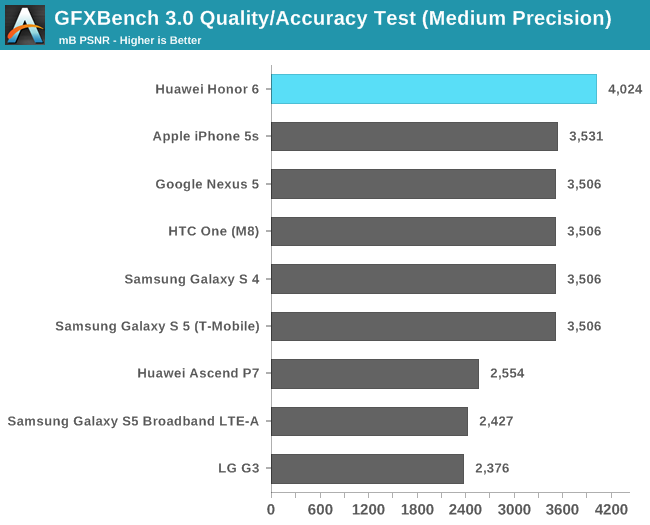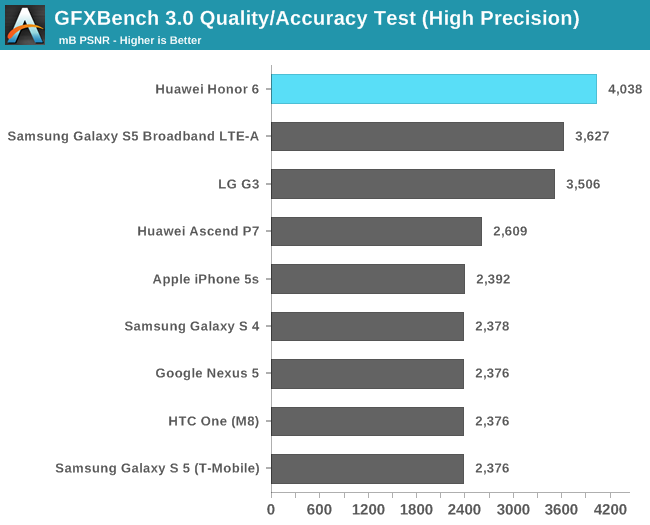 An noticeable result is found in the accuracy tests of GFXBench: the Mali achieves consistently higher scores over the competition. While in no way noticeable, this would mean that ARM's drivers are doing a better work of rendering the intended scene.
All in all, the GPU is decidedly mid-range. If you plan on gaming a lot on your smartphone, a Hi3630 device such as the Honor 6 or Ascend Mate 7 may not deliver an experience as good as a competing device with a Qualcomm SoC.