Multi-Threaded Integer Performance
While compression and decompression are not real world benchmarks (at least as far as servers go), more and more servers have to perform these tasks as part of a larger role (e.g. database compression, website optimization). Let's now enable multi-threaded workloads and see what happens.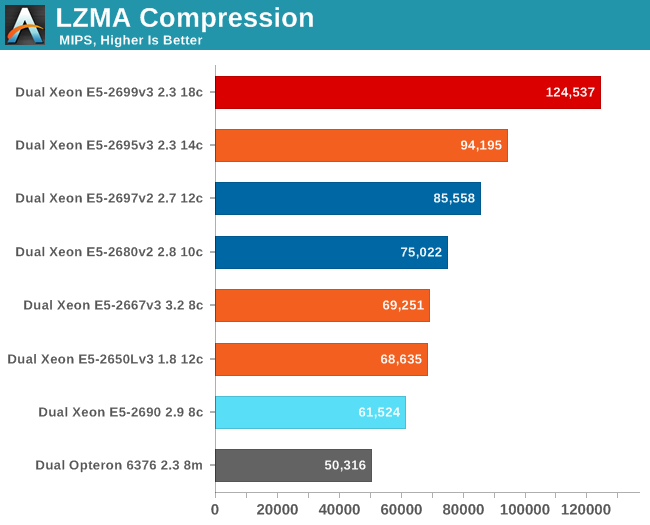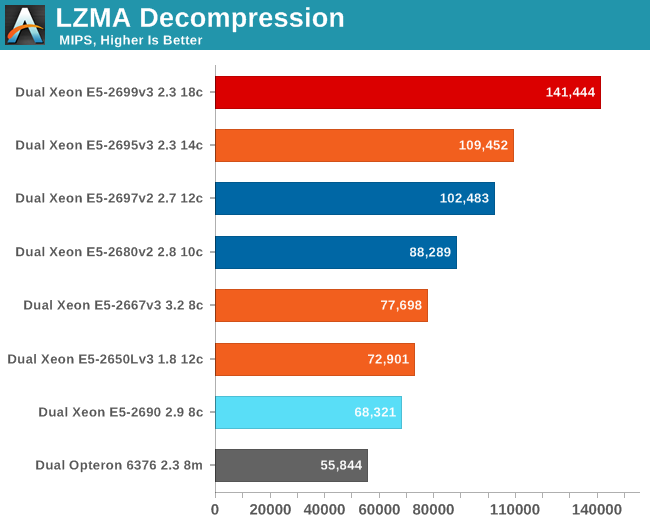 There are no surprises here: the extra cores offer the expected performance boost.