Lenovo has added three ThinkCentre desktop PCs to its stable of business devices this week. The three devices span the range of desktops, with the ThinkCentre E63z being an All-In-One, the ThinkCentre M53 being classified as a "tiny" desktop, and the ThinkCentre M79 offering the more traditional Small Form Factor (SFF) and Mini Tower models.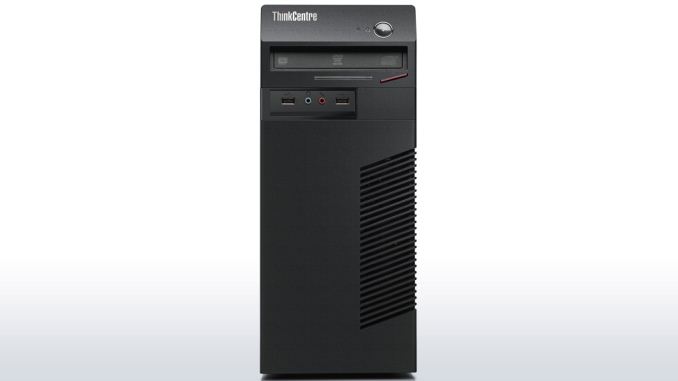 ThinkCentre M79 Mini Tower
The typical office PC is likely a Mini Tower or SFF desktop, and the ThinkCentre M79 is an AMD A-Series APU equipped desktop offering optional Solid State Drive (SSD) or Solid State Hybrid Drive (SSHD) storage options in the SFF or Mini Tower configurations. Many businesses have moved to dual-displays for their desktop workers, and the M79 supports that out of the box, but also offers an optional second DisplayPort connector for those that want to move up to three displays. As a business PC, it also employs the Trusted Platform Module (TPM) version 1.2 for enhanced security feature support such as Bitlocker. It also includes version 3.0 of the Lenovo Intelligent Cooling Engine which controls the desktop acoustics and temperatures. Also of benefit to the business crowd, the M79 has a 15 month guaranteed hardware cycle to allow for an easier time managing system images. The ThinkCentre M79 is available now starting at $449.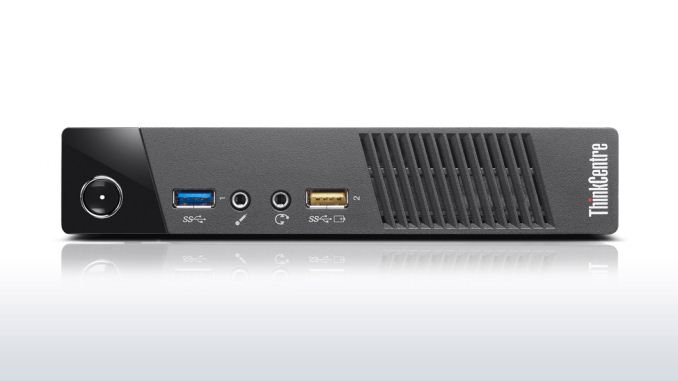 ThinkCentre M73 photo which shares the form factor with the M53
The micro desktops from Lenovo have been around for a while, and the latest model to join the group is the ThinkCentre M53. Though larger than the NUC, the M53 is still extremely compact at 7.2" x 7.16" x 2.5" and can be vertically or horizontally arranged or can be mounted on the back of a monitor with VESA mounting holes on the underside of the device. The M53 shares accessories and power connectors with the other "tiny" computers from Lenovo which is always appreciated. The ThinkCentre M53 is available soon with a starting price of $439.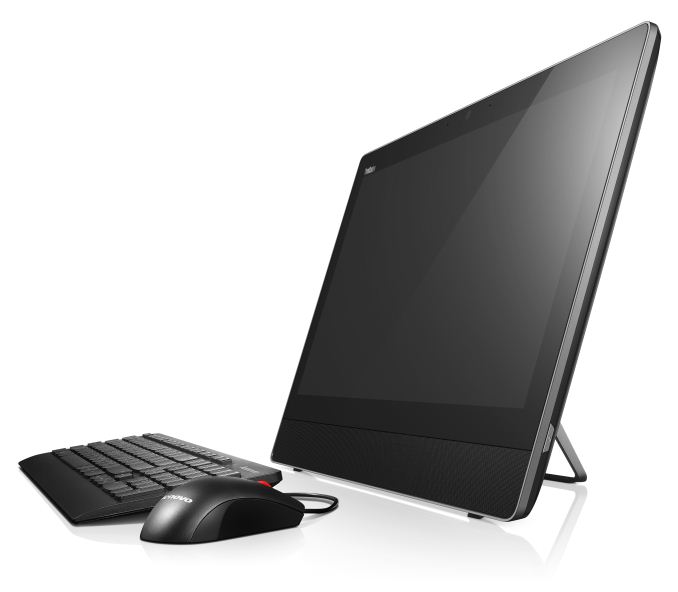 ThinkCentre E63z All-In-One
The final business aimed desktop is an all-in-one device called the ThinkCentre E63z. This unit features an integrated 19.5" display with optional touch, and an integrated camera and stereo speakers to allow for voice over IP and other collaboration software usage. Models equipped with the optional Core i3 CPU include an additional HDMI port, a card reader, and a Rapid Charge USB port for charging mobile devices. The E63z is available now starting at $479, with the Core i3 models available later this year.
We do not have a full list of specifications for these devices at this time, but those should be available on the Lenovo site when they devices are made for sale.
Source: