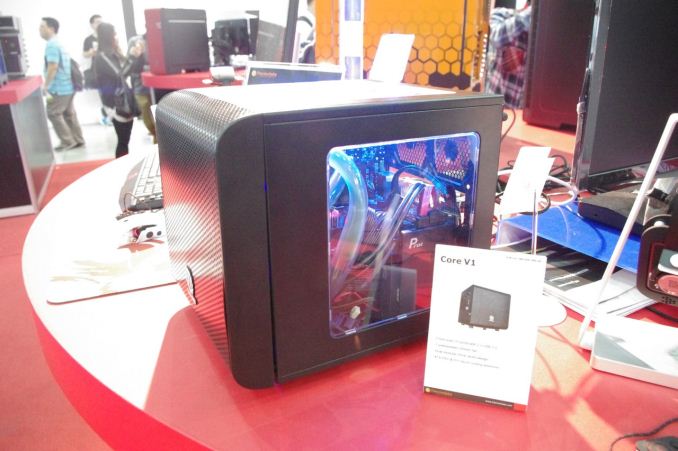 When meeting with one of Thermaltake's main press relations people at Computex, he was keen to show off what he described as 'his baby'. We reported on the Core V1 at the time – a mini-ITX chassis to incorporate better cooling, quieter cooling, easy maintenance and a good-looking, fast system. Aside from the size, the interchangeable top, bottom and sides of the chassis could be replaced with Perspex side windows to increase the view of the internals, but also the front was fitted with a 200mm fan with space for another 120mm in the rear. The front of the chassis is designed with the fan offset such that longer GPUs can fit inside, up to 250mm.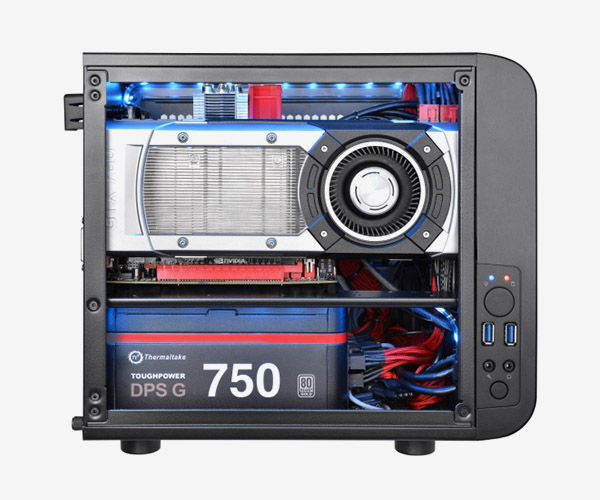 Much like the full size ATX cases being designed with a warm side/cold side, the V1 uses the same concept but for top and bottom. The top half houses the motherboard, processor and CPU, with space for 140mm of CPU cooler. The bottom half is for storage and the power supply, with space for PSUs up to 180mm in length with another 80mm of cable management space. Thermaltake quote the Core V1 as supporting mounding points for 120mm and 140mm fans on the sides with an additional two 80mm points at the back. Thermaltake point to its Water 3.0 Performer and Pro CLCs as being supported.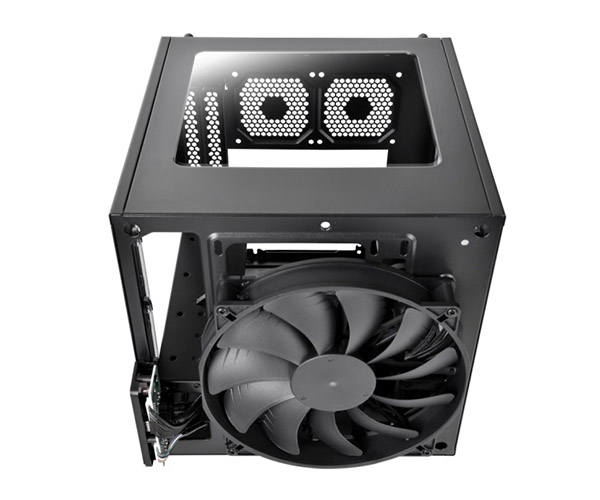 The front panel is located on the left hand side, with power/reset buttons, two USB 3.0 ports and audio jacks.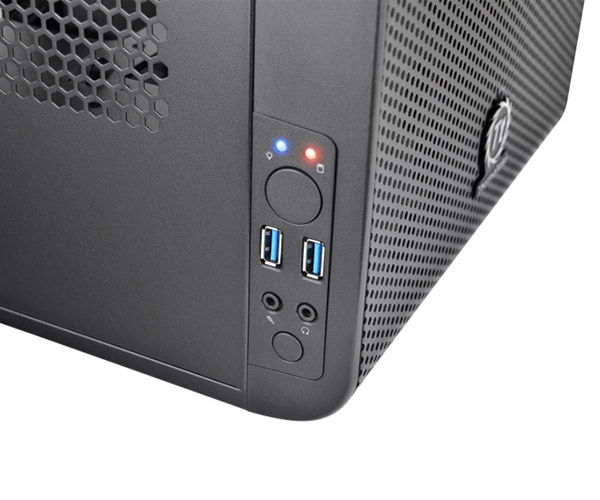 One of the key elements of the Core V1, apart from the design and the visuals, was the price. During Computex I was told that Thermaltake was aiming at a US$50 MSRP, which caught the eye of a number of our readers. The Core V1 is currently listed at Newegg for $49.99, hitting that price right on the nose.
Source: Thermaltake