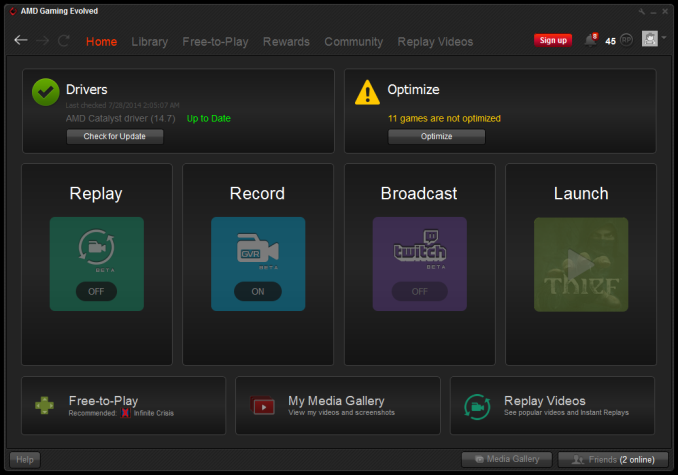 Just over a month ago, AMD and their partner Raptr pushed out the first version of their video recording Game DVR utility, which ships as a part of AMD's second-party sourced Gaming Evolved Client. Last month's release saw the initial take on this feature in beta form, which was a generally positive experience that proved the core technology worked, though not without some rough edges that remained to be cleaned up. Since then the Raptr team has been further working the Game DVR function as part of a broader client update, culminating in today's release of version 4.0 of the Gaming Evolved Client.
Ahead of today's client release Raptr gave us some time to spend with the forthcoming update, and while the Game DVR function is still officially in beta as version 4.0, we can briefly report that AMD and the Ratpr team have made good progress in just the last month. In the earlier beta of the Game DVR function – now dubbed Game Video Recorder, or GVR – we encountered both compatibility and image quality issues, and in the case of the latter the problem has been fully resolved in our test suite. The one game we were having a problem with on the previous client, Thief, now records with the correct gamma. All other games that we've had a chance to test (our complete benchmark suite and then some) are similarly correct.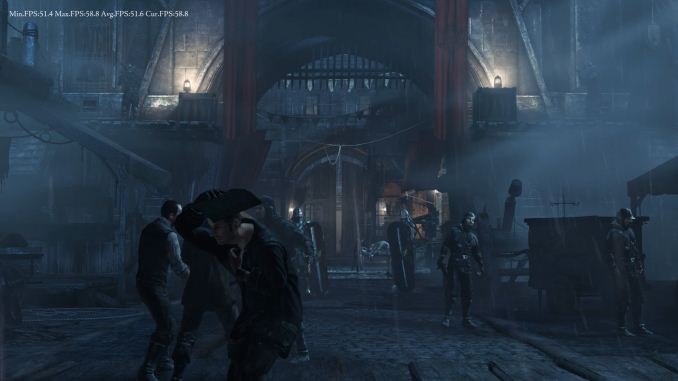 Game compatibility however is still hit & miss. GEC will only enable recording for games it can detect – this essentially serving as a whitelist of sorts – and it needs to be able to both detect the installation of a game and its launch. Of the dozen games we've tried, all of these games are on the compatibility list and their installations are detected, but GEC stubbornly can't detect the launch of Bioshock Infinite and hence can't record it. The actual recording process itself is rather generic and Bioshock is supposed to be supported, so this would seem to expose some weaknesses in GEC's launch detection process rather than a lack of (intended) support.
Otherwise our other 11 games were detected just fine. And indeed the Raptr team is claiming that they now support 5000 games, versus what Raptr claims is 169 for NVIDIA's GeForce Experience (a claim NVIDIA strongly disagrees with since they don't even use whitelists). In any case, at 5000 games we have no way to fully validate this claim – and meanwhile we'd note that GeForce Experience worked with all 12 of our test games out of the box – but it's worth pointing out that for technical reasons it's important for GEC to support so many games. Since GEC lacks a fallback measure equivalent to GeForce Experience's desktop capture mode and doesn't officially support adding unsupported games, a large supported games list is necessary in this case to enable recording of as many games as possible.

Along with the under the hood updates to the GVR function, Raptr has also given the feature a UI tweak from the beta. Of particular note, the always-on (Replay) and on-demand (Record) functions have been separated from each other, allowing them to be easily enabled and disabled separately from each other. GVR's settings pane has also been tweaked for 4.0, with image quality settings being excised to their own tab for space. Finally the in-game overlay HUD icons for the GVR functionality has also been overhauled to make it clearer when the Record and Replay functions are in use and how to use them, with the HUD being hideable when not in use.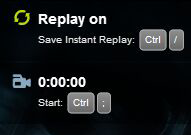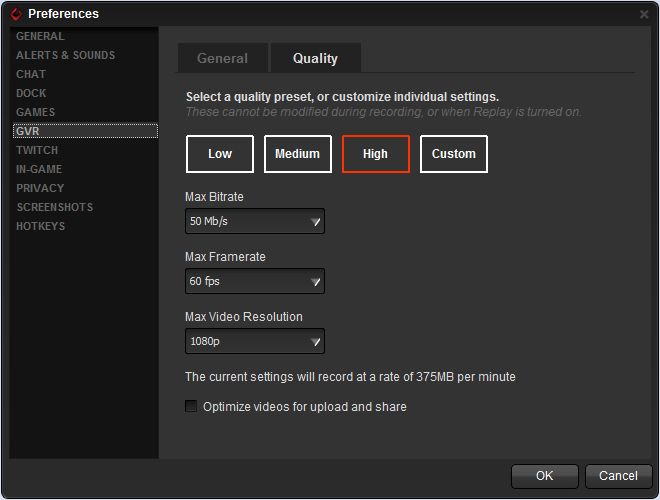 Finally, with the release of the 4.0 client the Raptr team is looking to parlay the GVR functionality into their larger social networking ambitions, with the final feature addition of the new client being a dedicated community replay showcase. The replay share feature allows for replays to be uploaded to YouTube and simultaneously listed in the Raptr community showcase, complete with comments and hashtags. The built-in video uploading is fairly clever – many, if not most of these recordings will be destined for YouTube – though I'm not sure how frequently gameplay videos are uploaded directly to YouTube without editing (something that notably Sony included as part of their replay sharing package on the PS4).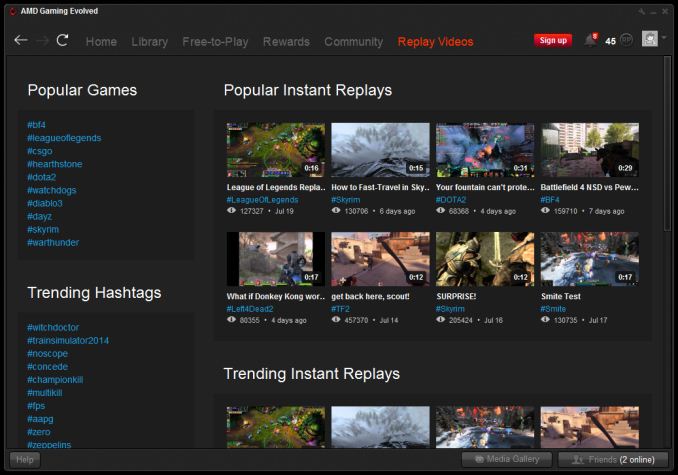 The Gaming Evolved Client 4.0 update will be released later today, and should be available both as an automatic client update and as a download from AMD's Gaming Evolved Client website.
Source: AMD/Raptr