Gaming and Synthetics on Processor Graphics
The faster processor graphics become, the more of the low end graphics market is consumed - if the integrated graphics are better than a $50 discrete GPU, there ends up being no reason to buy a discrete GPU. This might seem a little odd for AMD, who also have a discrete GPU business. The counter argument is that integrated graphics is only comparable to low-end GPUs, which are historically low margin parts and thus might encourage users to invest in larger GPUs, especially as demands in resolution and graphical eye-candy increase. The compute side is also important, and the homologation of discrete to integrated graphics architectures helps software optimised for one also be accelerated on the other.
F1 2013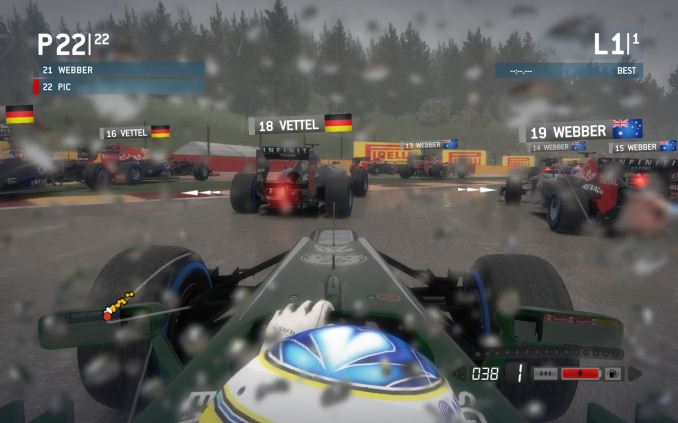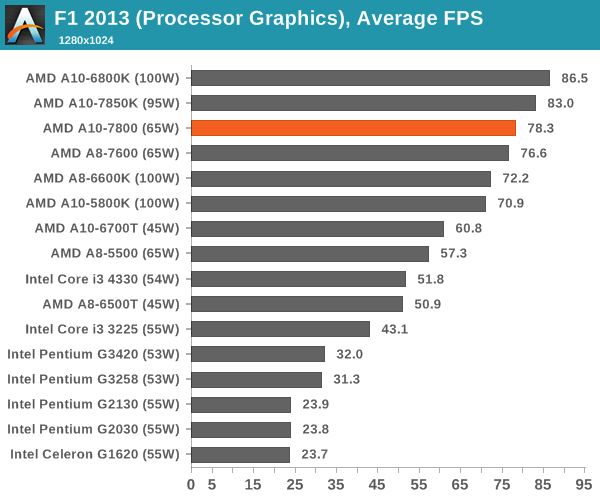 Bioshock Infinite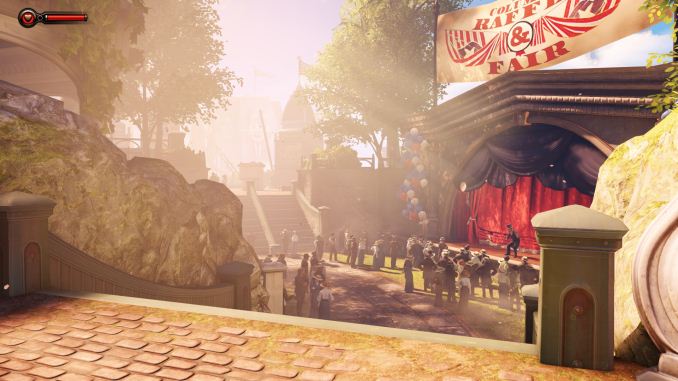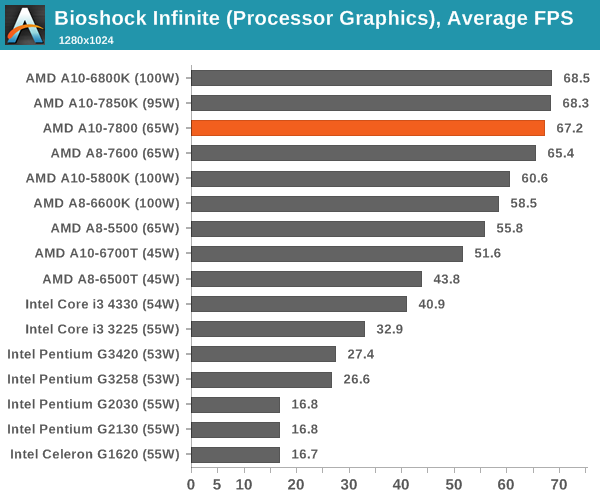 Tomb Raider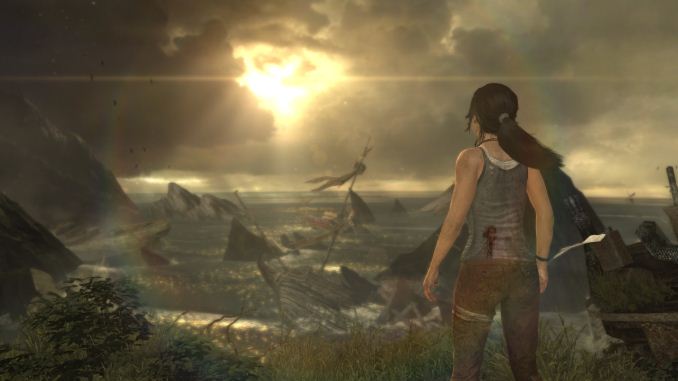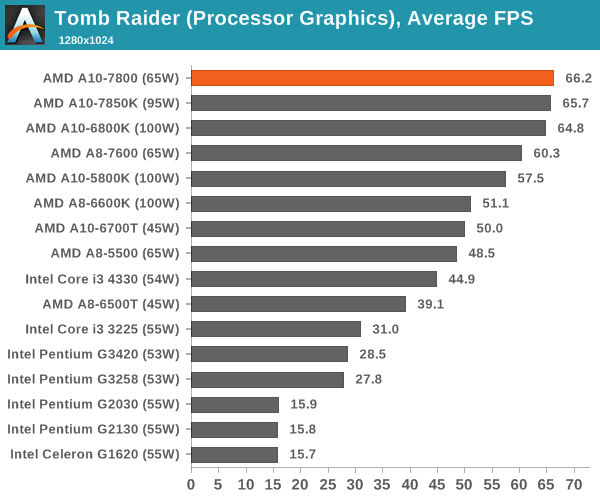 Sleeping Dogs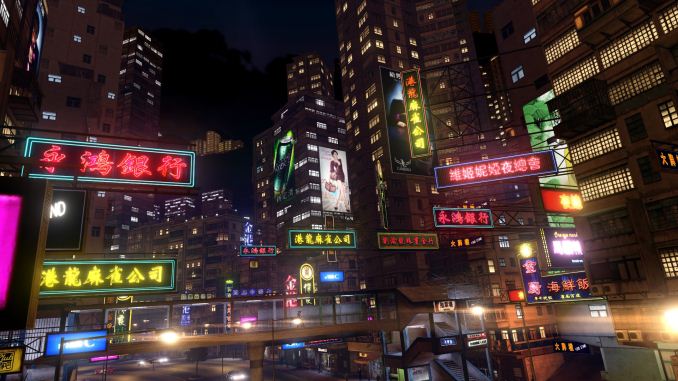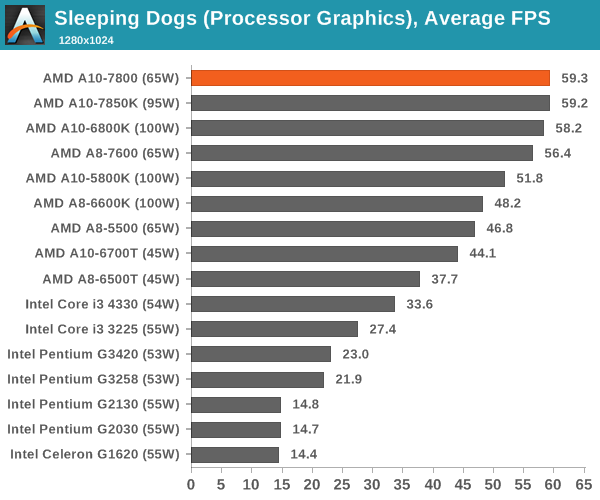 Company of Heroes 2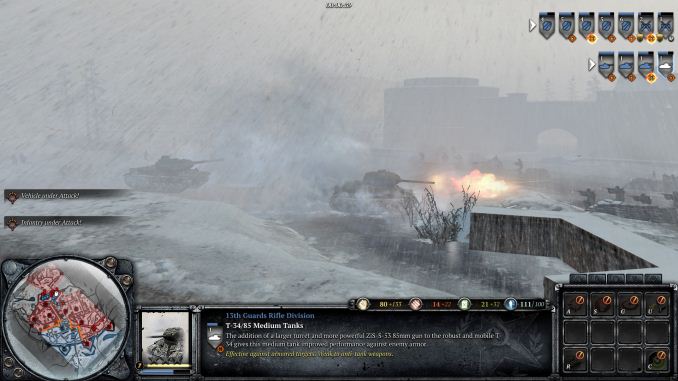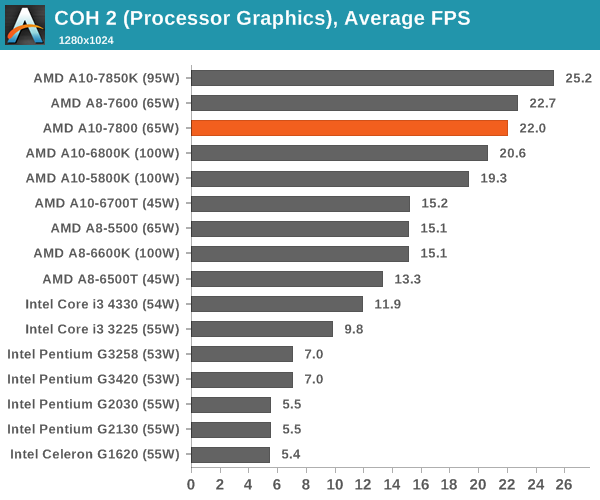 CompuBench 1.5
CompuBench is a new addition to our CPU benchmark suite, and as such we have only tested it on the following processors. The software uses OpenCL commands to process parallel information for a range of tests, and we use the flow management and particle simulation benchmarks here.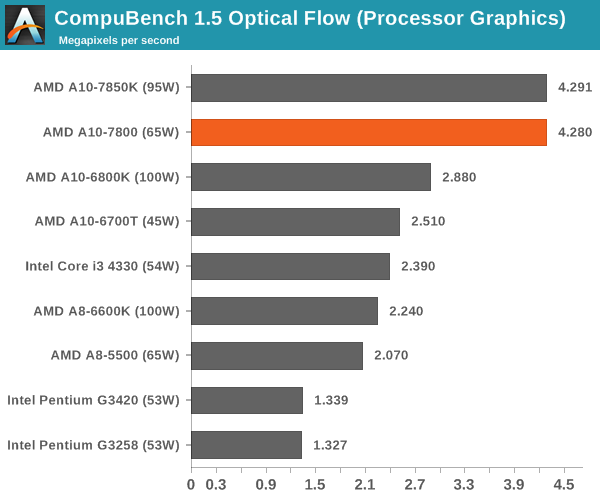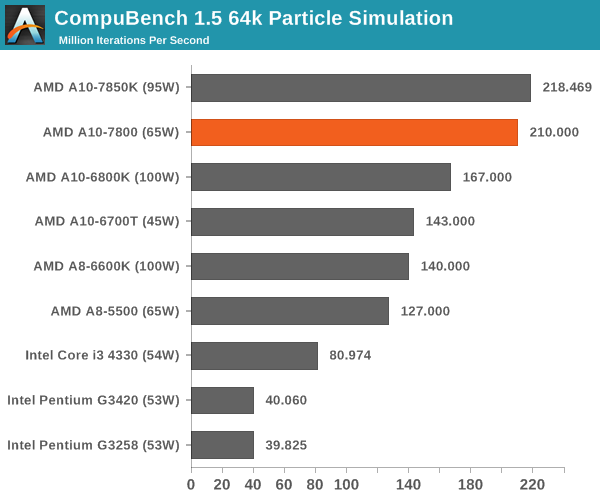 3DMark Fire Strike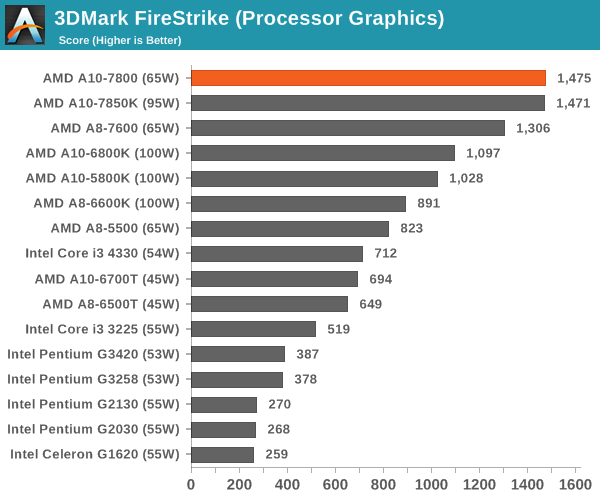 The simple answer is this: for anything related to processor graphics, AMD's Kaveri wins hands down and by a large margin in the same power envelope for cheaper.